Own affiliate program
vs Travelpayouts: BlaBlaCar experience
BlaBlaCar entered the Russian affiliate market alongside Travelpayouts and achieved a strong outcome in 18 months. Stanislav Izmailov, Marketing Manager at BlaBlaCar, shared his experience of working with Travelpayouts.
40%
Sales growth for the first quarter of 2019
€ 46 841
Income of BlaBlaCar affiliates in the Travelpayouts affiliate network for one month
5000+
Affiliates in the network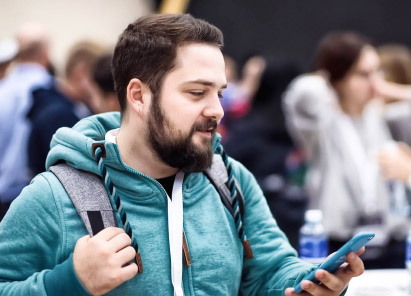 "In 18 months, we became one of the biggest advertisers at Travelpayouts, and now it is a very important channel for our marketing"
How BlaBlaCar joined Travelpayouts
We joined the network in September 2017. I didn't have a hand in it, but my colleagues noticed how fast and flexible the process was.
In order to take some weight off and free additional resources, we passed on to the Travelpayouts network some affiliates with whom we worked before.
Results for 2019
he volume of bookings tripled in the second half of 2018 in comparison to the first half, and increased by 40% in the first part of 2019.
We met our KPI right off the bat, with the main focus on scaling. In 18 months, we became one of the biggest advertisers at Travelpayouts (in March, we hit the record payouts) and grew a very important channel, which is the largest one among all the affiliate programs now.
CPA sales channel performance
For me, CPA is mainly about meeting the internal KPI and handling it. The latter is crucial. It is hard, if not impossible, to switch off the traffic and then switch it on again.
BOOSTING CPA SALES CHANNEL
Over time, Travelpayouts has become a significant channel in terms of marketing. We had an increase in sales volume since the offer launched and many webmasters joined our team. Naturally, our active promotion strategy played a great role: We made publications on the Travelpayouts blog and hosted webinars and saw a temporary increase in payouts.
In March 2019, we doubled commissions for affiliates. It was a very efficient method of scaling the CPA-channel. In March, we had five times more webmasters than usual.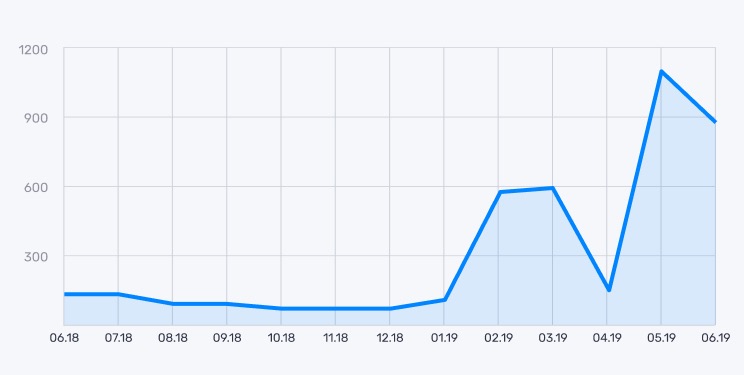 Increase in the number of affiliates of the BlaBlaCar affiliate program
Naturally, we didn't meet our KPI for this channel in March, but in April the volume stayed at the same level, and the cost stabilized.
Lessons for the future: we will continue taking part in interesting promotions, and this summer we are participating in the "Travelpayouts Affiliate Man" contest. We plan to keep increasing the number of bookings and publications with the help of the offer.
The BlaBlaCar experience of working with Travelpayouts
ABOUT WEBMASTERS WHO'VE JOINED TRAVELPAYOUTS
These guys are awesome, and many of them are real experts of arbitrage. They have a lot of great content projects. Some webmasters are as smart as a steel trap, but if you monitor the activity and provide clear rules and guidelines for our offer, there won't be any problems.
ADVANTAGES OF PARTNERING WITH TRAVELPAYOUTS
You can borrow work approaches from experienced webmasters. Also, when you explain the terms of your offer and share best practices, it helps to systemize all the knowledge you have.
IF YOU DON'T HAVE YOUR OWN AFFILIATE PROGRAM
We do just fine without our own affiliate program. I understand that we can have some problems with payouts or communication, but I never met that type of problem at Travelpayouts.
I think that additional budget for commissions is not as important as what the network brings to the table: accounting, moderation and support.
How to choose the best affiliate network
We tried to work with several big players, but now we only partner with Travelpayouts. When joining a new network, it is important to ask colleagues about their experience. It helps a lot with testing new sources.
Also, the team that you'll work with matters because efficient communication is half the battle in the network.
What is Travelpayouts?
Travelpayouts is a travel affiliate network founded in 2011 with a purpose to promote its own products such as Aviasales/Jetradar and Hotellook.
Since 2014, high-quality third-party travel companies have been able to connect to the affiliate network and use the platform to promote their products and services. Currently there are more than 50 companies-partners.
Access to 220,000 affiliates with unique travel expertise all over the world.
Payment only for a clear business result by CPA or Revenue Share models.
Easy integration with any kind of promotional materials.
Free creation of widgets and search forms with the help of advertiser's API.
24/7 support and a personal manager who can help launch an affiliate program on the platform.
Good media support for the promotion of an affiliate program among our affiliates: Content positioning in a blog, different social networks and mailing, arrangement of special projects, giveaways and other marketing activities.
Daily 5.000.000 promo presentations on affiliate sites.
Become a partner