What to write in your review
We know that half the battle of writing a review is finding something to write about. That's why we've collected questions that people commonly center their reviews around. You don't need to answer all of them – simply the ones you feel are most relevant to your experience.
Why did you choose Travelpayouts?
What benefits does working with Travelpayouts have?
What has your experience with customer support been like?
How is it navigating your user profile and dashboard? What do you like about them? What would you change?
What partner tools do you use? Do you believe there are enough tools? Are they easy to work with?
What do you think about the statistics provided? Do you find them helpful for tracking? Are the reports easy to read?
What's your opinion on the partner programs offered by the platform?
Do you use any of the following educational resources: The Travelpayouts Academy, webinars, blog, Help Center.
Examples of reviews
Read some of the reviews that our partners have left for us.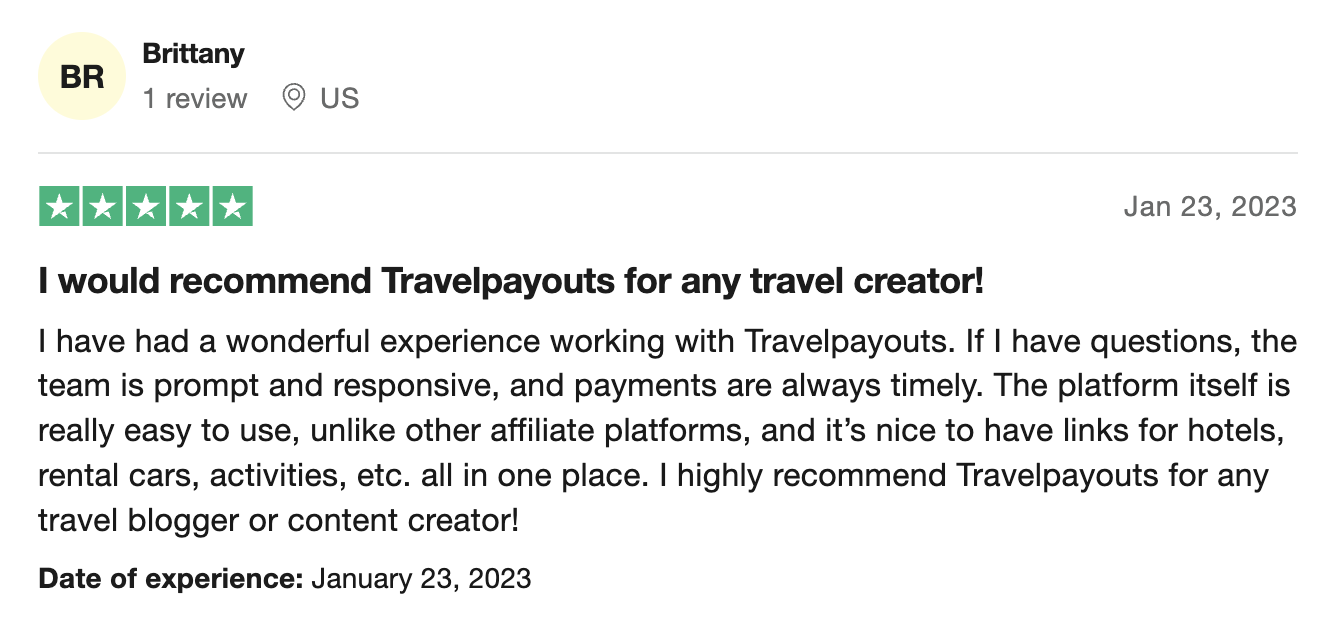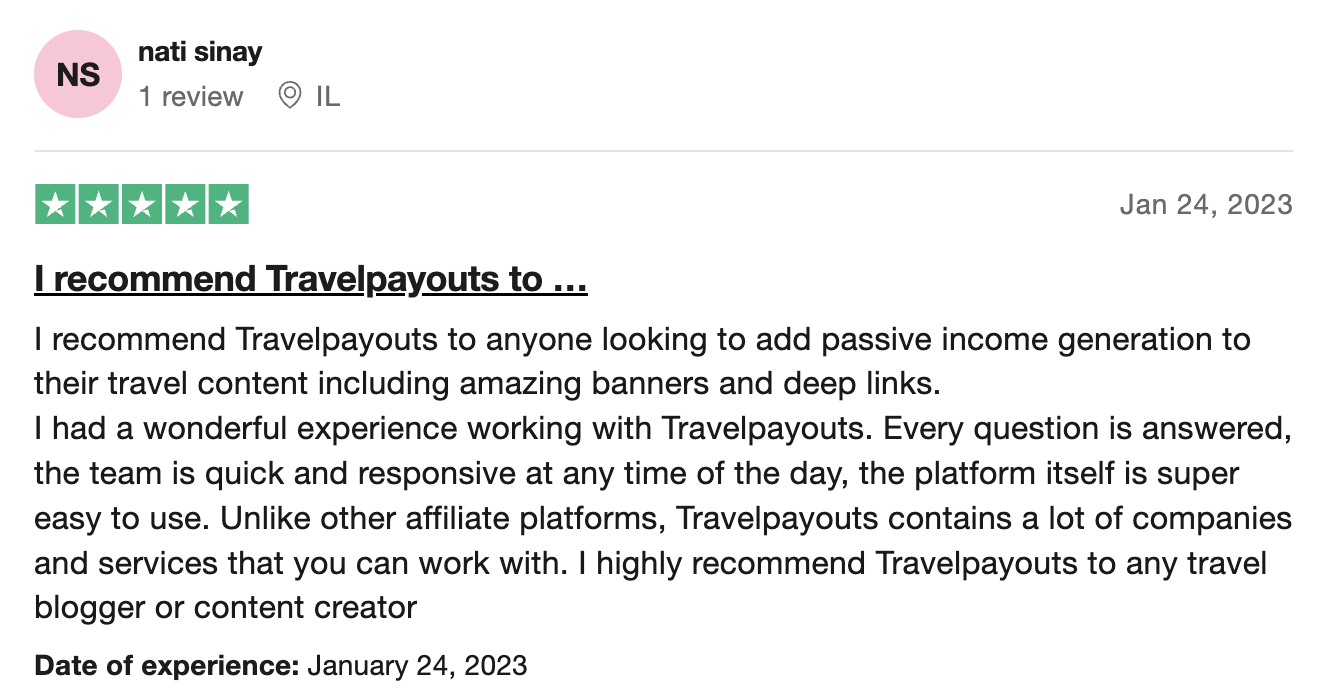 How to leave a review
Click on the button below to go to the Trustpilot website.
Create a user account (takes less than a minute).
Leave your review!