Erin Holmes: Think About Blogging as a Way to Earn Extra Income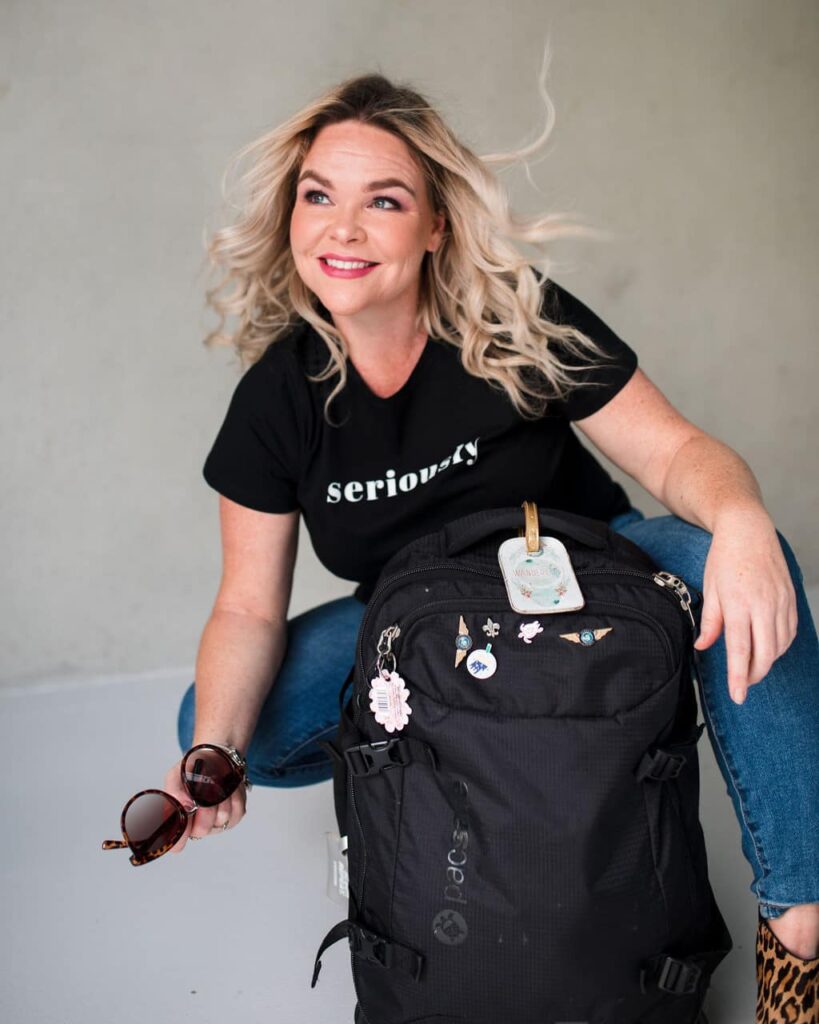 About the Travel Project
Erin Holmes has been writing about family travel for 10 years. On the Explore with Erin blog, readers can find Erin's experiences in various destinations and tips for traveling moms with kids. Her blog averages over 2,000 unique visitors per month.
Erin also manages an Instagram page, Facebook group, and Pinterest board with over 17K, 7K, and 500 followers, respectively.
The Biggest Blogging Сhallenge
Until 2017, Erin had a blog called Travel With Bender with 180,000 monthly readers. She also had related pages on Instagram, Facebook, and Twitter with a combined reach of over 200,000 users per month. But her blog was hacked, and Erin lost her main source of income.
Despite this crazy and heartbreaking situation, Erin found the strength to start blogging again by creating the Explore with Erin blog. Now, she sees SEO as her biggest challenge:
"I find it so boring. I'm a storyteller. I just want to write my beautiful words on paper. Then I have to go back and figure out how to get other people to read it. That's a bit annoying."
Remember that SEO is one of the secret ingredients behind the success of any website. Do you want to learn SEO or improve your skills without getting bored? Take our free "Boost Travel Affiliate Revenue Using SEO" course with industry expert Sharon Gourlay.
Monetization Strategy
Erin monetizes her blog through contextual advertising and affiliate marketing. She also learned about agencies that find micro-influencers (bloggers without many followers).
In Erin's case, the most profitable partner programs are Booking.com and Agoda:
"Everybody always needs a place to stay when they're on holiday. So, I would definitely start with those two [partner programs] and then move into brands that you might use yourself, and you can develop a personal relationship."
Three Tips From Erin for Travel Blogging Newbies
Set up monetization from the start. Even if you don't plan on ever quitting your day job, your blog could be a source of extra income. So, you can travel more.
Diversify. You shouldn't just go straight into one partner program. If you do that and your chosen brand falls over, you're left with nothing.
Find partner programs that are suitable for you. It's actually a great idea to try all partner programs to check which one works for you right now. For Erin, Booking.com is probably the best. However, your optimal choice depends on the region you're targeting. According to Erin, Agoda is great for Southeast Asia, Booking.com is great for the US, and Australia uses something completely different.
Join Travelpayouts to test different travel brands' partner programs. On the platform, you can simultaneously work with brands from the accommodation, excursions, insurance, and many other categories (such as Booking.com, GetYourGuide, Insubuy, etc).
Join the Travelpayouts Partnership Platform
Access exclusive tools and the best travel affiliate programs, including flights, hotels, car rental, insurance, tours and activities, all in one place.
Join Today
395,000 partners already trust us
120 travel brands
$53M+ total paid since 2011
Nathan Sado and Sarah Hughes: Learn to Keep Up With Industry Changes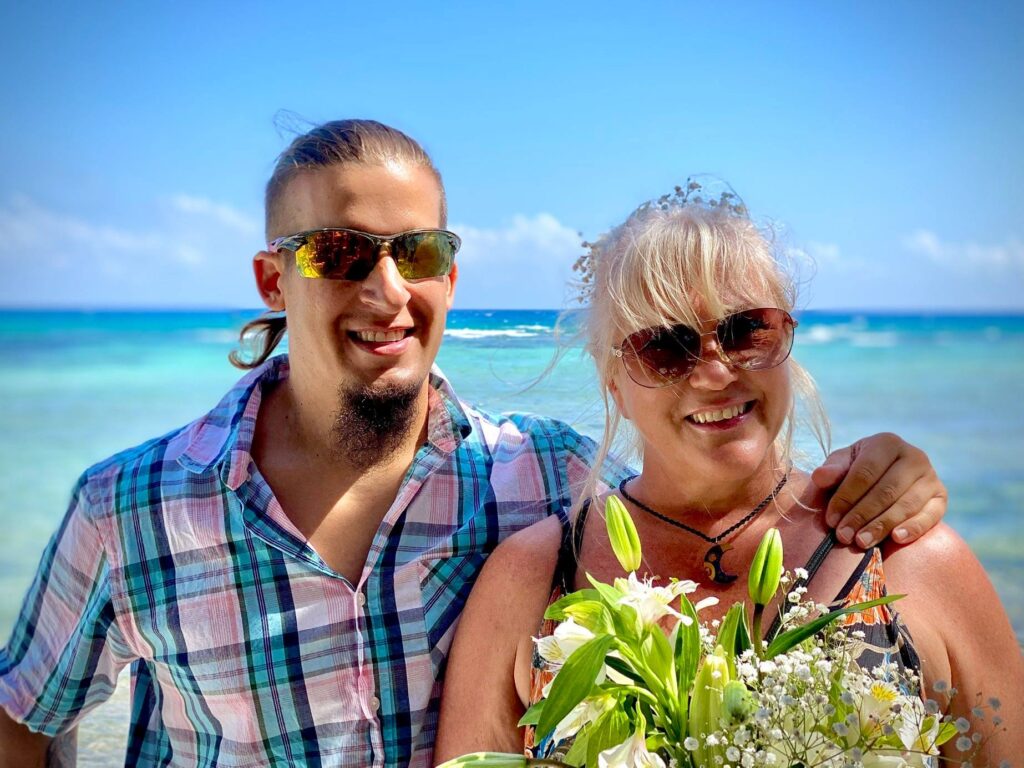 About the Travel Projects
About 10 years ago, Nathan Sado and Sara Hughes created the Live Dream Discover blog. Since then, they have created several websites. For example, their latest niche project is All About Glamping, a blog about glamping around the world. Now, their aforementioned sites together attract more than 12,000 users per month on average.
In addition, the blogging duo has pages on Instagram, Facebook, and Pinterest for each website. In total, more than 130,000 people follow Nathan and Sarah on social media.
The Biggest Blogging Сhallenge
The most challenging aspect of blogging for Nathan and Sara is keeping up with how the business has changed over the years.
Nathan:
"Especially the competition. More and more people have gotten into the travel blogging industry over the last 10 years. It's becoming harder and harder to compete. So, we're just kind of rolling with the punches."
Sarah:
"Keeping up with all the changes, algorithms, SEO, and all the new things. It's changed so much in 10 years. It's night and day."
Monetization Strategy
Nathan and Sarah use affiliate marketing and contextual advertising to monetize their blogs. Most of the affiliate income generated by Nathan and Sarah's sites comes from accommodations partner programs (such as VRBO), followed by excursion programs. Bloggers work with partner programs directly and through affiliate networks.
Sarah:
"I wouldn't say that I have a preference. Working directly has big benefits, but it's a lot more difficult to form that relationship. So, the networks are great because you can combine them [partner programs]."
Two Tips From Nathan and Sarah for Travel Blogging Newbies
Invest in your business right away or as soon as you're able to. That will help boost your business early on. Make sure you're learning and networking with other people in the industry. There are a lot of people who can give you useful tips, so you don't have to learn everything on your own.
Find a niche and focus on something more specific rather than trying to compete in the huge arena of general travel blogs. It's really hard to compete in the broader market these days.
Alan Cuthbertson: Don't Let Your Traffic Limit You
About the Travel Project
Alan and his wife, Rosalind, have visited more than 50 countries and know exactly how to make trips enjoyable and unforgettable. They created the Frequent Traveller blog to share their experiences through articles and travel guides and to inspire people to travel.
On average, more than 30,000 users visit their site each month, and more than 22,000 already follow them on Facebook, Instagram, Twitter, and Pinterest.
The Biggest Blogging Сhallenge
According to Alan, it takes a lot of time and effort to build an audience of loyal readers on your blog.
"We spend a lot of time compiling our work and we always seem to be running out of time. It's also social media the amount of time it takes to do social media."
Monetization Strategy
When working on their blog, Alan and Rosalind pay a lot of attention to SEO and building relationships with brands. They add partner links to their content and place advertising blocks on the right side of their site.

According to Alan, most of the affiliate income generated by the Frequent Traveller blog comes from hotels and luggage partner programs. Alan prefers to work with brands through affiliate networks rather than directly because these platforms cover many categories of travel affiliate programs, thus making his work easier.
Through the Travelpayouts partnership platform, you can work with partner programs from all categories, from accommodations and flights to insurance and cruises. Choose the perfect one for you in our Brands Directory.
Two Tips From Alan for Travel Blogging Newbies
Learn a lot. One of Alan and Rosalind's biggest mistakes was that they started without the basic knowledge necessary to build a successful blog. Bloggers got them a year or two later. So, Alan's advice to anyone just starting out is to take some paid online courses and start from a good base.
Start monetizing earlier. Alan and Rosalind waited until their traffic had increased a bit. But if they were to start blogging now, they would start monetizing immediately.
Travel bloggers can find success and achieve their goals with the proper strategies, such as monetization tactics and affiliate marketing partnerships. Take the advice of experienced travel bloggers and look closely at your monetization strategy, list of partner programs, and format for working with brands. You may want to join Travelpayouts to gain access to over 100 travel brands such as Booking.com, GetYourGuide, Tripadvisor, and more.
Join the Travelpayouts Partnership Platform
Access exclusive tools and the best travel affiliate programs, including flights, hotels, car rental, insurance, tours and activities, all in one place.
Join Today
395,000 partners already trust us
120 travel brands
$53M+ total paid since 2011
Starting a blog can be difficult. We want to help you every step of the way. Please share your struggles in the comments section below and we will try to help you overcome any difficulties you may encounter. With the right support and guidance, you'll be able to succeed on your blogging journey!