Define Your Goals
Without clear goals, you could work for years without success, so your first step in travel blog promotion should be to define your goals for both the short term and long term. They should be organically connected to each other.
Productive short-term goals include the following:
Increase blog traffic through certain channels.
Improve content quality. Examine the reasons why your blog is not popular enough. They may include boring content, focusing only on yourself, or a lack of relevant information.
Follow trends. Find out your audience's interests and try not to digress from them.
Pay back investors.
Your long-term goals may look like this:
Build consistent traveling destination plans. Visiting and writing about trendy places helps you get visitors to your blog.
Stabilize your profitability of the blog. Investigate how many subscribers your blog should have to start bringing income, learn about affiliate marketing, start collaborating with others, and pay attention to advertisements to monetize your blog.
The only way to achieve your goals is to work hard every day, so you need to have a clear vision of what you are doing. However, it is totally okay if some of your minor goals are not be met. Failure is an inevitable part of your future success.
Content Is the Basis for Successful Advertising
If you want to get many visitors to your site, think about travel blog content marketing. People seek information before every trip, and that attention is paid to the travel websites. We suggest the following ways of making your content more visible:
Create an impressive brand name. For that, you can simply use a blog name generator, take inspiration from books or other blogs, or use wordplay, a pun, or rhymes.
Connect with your readers. Use simple hashtags, run polls, share your honest opinions, promote reader responses, and post many photos and videos;
Create an advanced guide through your blog to share your full story.
Take lessons from the best. Follow the giants in the field and learn from them.
Update often. Giving unchecked data may lead readers to unsubscribe or leave negative feedback.
Deal with negative comments in the proper way. The reviews show that an adequate answer to criticism immediately improves the impression.
One more great idea is to test your blog content. It will help you see the tastes of your audience. Write several variations of the content with a different design, launch Facebook and Instagram advertising in various formats, and find out which is the most popular.
Build Your Email List to Succeed
An email list is a powerful tool for your blog marketing strategy. An IBM study showed that the travel industry has one of the highest open rates. However, to use email marketing well, you need to keep some nuances in mind.
First, we recommend hosting your blog on WordPress because it offers many additional plugins and features. Additionally, we, of course, recommend using Google Analytics. Then, make the subscribe link highly visible and connected with a convenient form. It is a good idea to give your readers several opportunities to subscribe — in the header and footer of the blog, and on your social media.
Second, use creative lead magnets and call-to-action buttons. Another good idea is to create a targeted landing page for email subscribers (it works even before the launching of the blog).
Last but not least: personalize your email list. As a blog owner, you know your target audience. Appeal directly to their needs, and don't try to offer anything your subscribers are not interested in.
How to Promote Your Travel Blog With Email Marketing
Travel is an industry with more than one trillion of dollars annual revenue. Of course, there is severe competition in this field. Email marketing is one of the most effective tools to win a place in the sun.
Apart from email lists, a successful email marketing campaign should include the following:
Experience borrowed from influential travel bloggers.
The use of popular services such as MailChimp, Getresponse, SendPulse, and other.
A powerful strategy for mobile usage. In 2018, 76% of travellers called the smartphone their favourite travel companion, so do your best when working on the mobile version of your blog.
High-quality email content. Retain and keep your readers interested in what you are doing. Be sure to notify them of all of the updates and show them all the exciting things you have experienced in concise emails.
Catchy titles that will push your subscribers to open your emails.
Well-thought-out timing. The best frequency to send an email is once in a week.
Bright videos. People always react better to the visuals, be it infographics, photos, or videos. We recommend videos because they present a lot of information in a very concise way. Moreover, you can feature yourself in the videos!
Don't forget about up-vote communities and ASK services like Quora as ways to promote WordPress website and distribute content.
Content Distribution Through Up-Vote Communities
People willingly participate in up-vote communities that present an honest opinion and immediate feedback. These communities are websites that allow users to up-vote or down-vote a piece of content. The most famous ones include Reddit, Bash, SmugMug, Imgur, and Tricider. To promote your blog on the site like Reddit, which isn't welcoming marketing, you will need to participate in its communities, investigate trends, and submit information about your blog. You can also advertise your blog in the AMA section.
Content Distribution Through Ask Services
Another powerful tool for giving users the data they need is ask-and-answer services like Quora or Woofresh. In the branch forums there, any issue can be answered and solved in a minute. The algorithm of success on these sites is very easy: create an account and follow topical forums.
Include your blog link in your nickname and Quora description, and be active in all the topical discussions (especially the new ones). A handy tip: don't try to impose or advertise where people have not asked you to. Be sure to stay where you are needed.
You can also ask questions yourself and then let people respond or add responses and comments yourself as well. Of course, to do so, you may need to make several accounts. To not get caught answering your own questions, be sure to use a proxy to hide your identity and not be blocked by moderators for multi-accounts.
Social Media
A successful marketing strategy looks nearly the same on all social networking sites, but there are some specialties we would like to draw your attention to.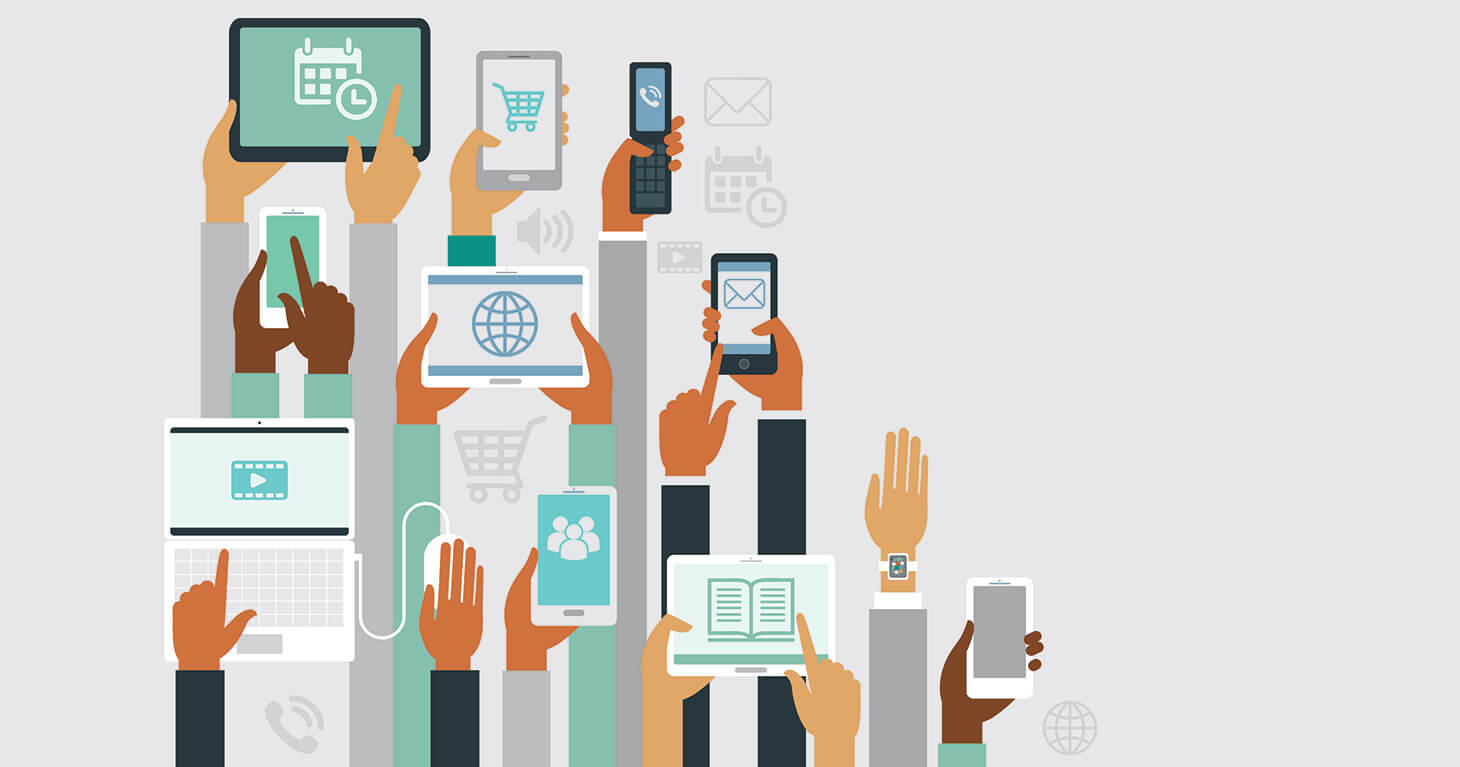 Facebook
Facebook is by far the most popular social media. That is why you must use it in your marketing campaign. The key to boosting your organic traffic on Facebook includes the following:
Show only the best content. While your site may not be a big deal yet, be sure not to overload your Facebook page viewers with average content. Don't be afraid to post several times a week—that is enough for small brands. Increase your presence as your popularity grows.
Use the News Feed Targeting feature. It will help you segment your audience and create the right messages.
Customize your page, including adding custom tabs, polls and quizzes, podcasts, and natively run videos (they are more popular than YouTube links).
Inexpensively ($1–2) promote your page to increase followers.
Share interesting content in topical Facebook groups.
Run contests.
It is no secret that Facebook organic reach is declining. The average reach of a Facebook Page's organic post is roughly 5.20%. That is why you should pay attention to paid promotion too. Facebook provides many tools for that, including smart targeting, different ad formats, and Creative Hub.
Twitter
With 330 million MAU, Twitter is a perfect media to promote a BlogSpot or WordPress blog. Its crucial point is that your advertisement should be very concise. For that, develop your own bright and clear style that will attract users.
Twitter also offers many helpful tools, including tweet scheduling, Twitter chats, and the paid service Twitter Ads. Twitter Ads could help you reach a much wider audience and assess your results.
Twitter also can help you with the fast indexation of new pages on your website.
Instagram
As the king of visual content, Instagram needs a powerful visual message. It is also known for drawing more attention because of its paid advertisement. There are numerous possibilities for boosting organic traffic, including Instagram stories and clickable links in the brand's content. The useful (and free) strategies on Instagram are the following:
Add a consistent bio, fully describing your activities. Services such as Linktree may be of great help because it allows you to share up to five links in your Instagram profile.
Like and follow other bloggers (they usually return the follow).
Screen-capture your blog posts.
Share "graceless" backstage photos that will bring you closer to your audience.
Use videos and stories as much as possible.
It is more productive to launch your own advertising campaign on Instagram. Promoting posts on this platform is very similar to doing so on Facebook, with sponsored posts appearing in the feed of the target audience.
Snapchat
With a growing number of active users, Snapchat has become a youth favourite. Here, it is only the quality of your content that matters because all of your posts have a very short life. To secure organic traffic, you will need to stay available 24/7, making your profile as interactive as possible. Collaboration with influencers, short-term giveaways, and live streaming may also help. Paid strategies include creating a targeted appeal with geo-filters and buying ads. Be attentive because they are not cheap.
Telegram Channels
Relatively new social media that is constantly stirring media hype is exactly what you need to deliver specific data. Telegram may become a continuation of your blog where you can share any content you like; it is the only social media platform that doesn't presuppose any feedback from the audience. There are also many possibilities for cooperation and advertisement on the service.
Try to promote your blog in various thematic catalogues, share the JoinChat link, and create your own bots and sticker packs. However, it will not work quickly because there are no sponsored channels on Telegram. You can only win this battle with publishing interesting content.
Learn about the affiliate experience and how to earn money from last-minute offers with Telegram.
YouTube
Because of its easy-to-remember form, the video is one of the most beloved pieces of media. YouTube gives bloggers a free way to upload as many videos to a channel as they wish and provides them with a way to get immediate viewer feedback. With YouTube Live and Webinars OnAir, you can share even more stories and tutorials.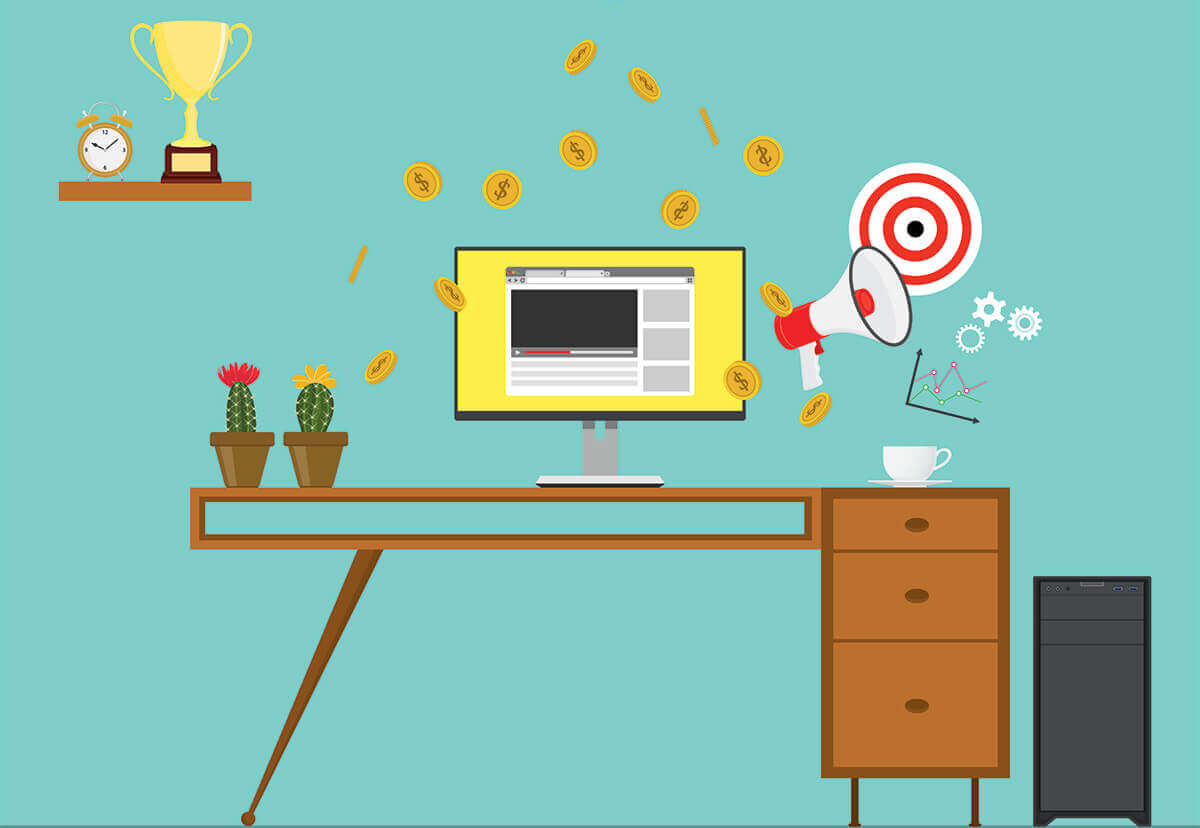 To succeed on YouTube, you should either buy an advertisement for your channel or blog (which is rather affordable) or use interesting formats, effective keywords, and cross-posting. Having a travel blog on YouTube and earning money from it is not as difficult as it seems. For proof, read this case study from our affiliate who makes money on YouTube.
Forums
A thematic forum is the perfect way to promote your blog. You can bet that the people there are interested in the information you have to give. On most such forums, it is the organic traffic that matters because possibilities for advertising are not widespread. The most popular travel forums include TripAdvisor, Lonely Planet, and Travellerspoint.
SEO
SEO is extremely important in any marketing campaign, so you will have to pay a lot of attention to it. Here are our tips for improving your SEO:
Pay attention to both on-page and off-page SEO;
Use guest-posting and link-baiting possibilities;
Check the domain's history;
Optimize permalinks;
Use webmasters;
Make sure the site loads quickly to avoid losing;
Investigate popular search queries and include their variations;
Use an HTML hierarchy;
Write appealing article descriptions;
Link previous posts internally.
It is very important to pay attention to content marketing here. Choose trendy topics to write about, investigate interesting new niches, and try to create long-reads to boost your blog in Google searches. For your success, we also recommend a number of SEO tools.

How to Do On-Page SEO
While off-page SEO is clear to new bloggers, on-page SEO may be baffling. However, it is important to master it. Without perfect on-page SEO, no external linking can be built. To become the best in the sphere, you will have to do the following:
Achieve excellence in coding and site maintenance. WordPress is a user-friendly service, but there smart plugins that can improve your SEO. If you do not feel sure, outsource your blog's development.
Fill your blog with unique, easy-to-read, grammatically correct, content that is full of effective keywords. Search engines are quick in the flaws relative information.
Investigate your user experience, get the necessary feedback, and improve your site's navigation accordingly.
Create your own website theme including a link to your blog.
How to Be on the First Page of the Google SERP
SERP stands for "search engine results page." For many bloggers, getting to the first page may be a tough hurdle to overcome, but it is easier to get there than it seems. Analyse your competitors, collect useful information about their articles, and create your article structure based on this information. It is also necessary to add information that your competitors have not written about. If you answer all of the possible questions on the topic, the article will have the maximum textual relevance.
How to Find Related Niche Topics With Low Competition
This is the question bloggers are dying to know the answer to. In one of our guides, we have provided useful insights into it. To cut a long story short, you will have to do a lot of homework: niche analysis, tool implementation, and lots of investigating. Don't hesitate to use Google prompts and websites such as Ubersuggest or Ahrefs. Read as many interesting articles as possible, analysing them in search of new niche ideas not quite covered in them. In the end, you will get a net profit!
All in all, SEO strategies are not a piece of cake. If you want to become a real pro in the field, we would recommend you to study a dedicated course and do some trial and error before its serious implementation.
Google Ads
Google Ads offers a way to reach a much wider audience through a PPC bidding system. It uses the Google Search Network and Google Display Network. The first shows your ads to the users searching for a related service. The Display Network, on the other hand, advertises your blog on the websites you want to target. It works effectively for retaining and re-engaging your previous viewers.
Other
After all of these tips, we still have few pieces of advice for you. They include such necessary practices as content pushes, guest blogging, commenting, and paid promotions.
Automated Content Pushes
Push notifications for your subscribers are the perfect tool to advertise a travel blog, provide them with up-to-date information, and simply remind them about you. With many free tools now available, we hope it will not be a challenge for you to master.
Outreach, Partnerships, and Guest Blogging
External linking can promote you greatly in the Google SERP. One of the easiest ways to get this done is through guest blogging and partnerships. When writing for other services or in cooperation with them, you increase your chances of getting exposure through word of mouth and third-party recommendations. When done with the right timing and targeting, it may even open you up to other niches.
Commenting on Other Relevant Blogs
Commenting may work as effectively as forum entries and partner writing. It helps you integrate with some other services and make friends with people who may become your promoters. It also reminds thousands of people using social media or reading blogs about your online presence.
Conclusions
We have shared our opinion about all of the factors that can contribute to your travel blog's advertisement and development. This article covered SEO and SMM strategies, email marketing, partnership writing, and content writing life hacks. We hope that these tips will help you out in a world of severe competitiveness and inspirational insights that make up the travel industry. Registration on Travelpayouts will make your path much easier!