Tracy Collins: You Can't Do Everything
About the Travel Projects
Tracy Collins is a teacher and travel writer who dedicated more than 50 years to living and working in different parts of the globe. In her blog Tracy's Travels in Time she talks about culture, history, and her experiences traveling to amazing countries in Europe, Asia, Africa, etc. Together with her husband, Tracy started her second blog UK Travel Planning to help people plan their first trip to the UK. The total combined traffic of her two websites is over 80,000 views per month.
In addition, Tracy manages Instagram pages and Facebook groups, while hosting a podcast. Her guests offer travel tips and share their most inspiring adventures.
The Biggest Сhallenge in Blogging
The biggest blogging challenge for Tracy is time. She simply can't do everything. According to Tracy, bloggers should focus on the small number of things excel at.
"At the moment, for example, I just ignore TikTok and a lot of people mentioned it. I've just really gotten into Instagram because I've been focusing on other things. Because you just haven't got enough time, so you can do everything potentially badly or a few things really really well."
Monetization Strategy
Tracy monetizes her websites through contextual advertising and affiliate marketing. She adds partner links to brands, such as Booking.com, GetYourGuide, DiscoverCars, and others, into many of her articles.
In Tracy's experience, the most profitable partner categories are hotels, tours, and car rentals. But she has a small professional secret:
"I also have started working actually with private driver tour guides for my UK Travel Planning. So, I'm actually working specifically with individual companies, which is going really well."
Three Tips From Tracy for Travel Blogging Newbies
Don't try to do everything, because you can't. Choose maybe your website and maybe one or two social media platforms, and just focus on them rather than trying to do everything.
Understand user intent. If you're writing an article, know exactly why users are coming to your website. Rather than simply writing a post to add affiliate links, you really need to think about exactly what users are hoping to gain from your content.
Choose the right platform to monetize your blog from the start. Conduct lots of research, have a look around, and find out what other people are using and what they're doing. I think it's easier now. When I started in 2016, I didn't have the contacts. Listen, learn, and then figure out what works for you.
You can't go wrong with the Travelpayouts Partnership Platform. Join now to gain access to over 100 travel affiliate programs of well-known travel brands, advanced partner tools, and simple reports that help you track the effectiveness of your affiliate strategy.
Join the Travelpayouts Partnership Platform
Access exclusive tools and the best travel affiliate programs, including flights, hotels, car rental, insurance, tours and activities, all in one place.
Join Today
395,000 partners already trust us
120 travel brands
$53M+ total paid since 2011
Guillaume Schaer: Don't Try to Do Things Well in the Beginning, Just Do Them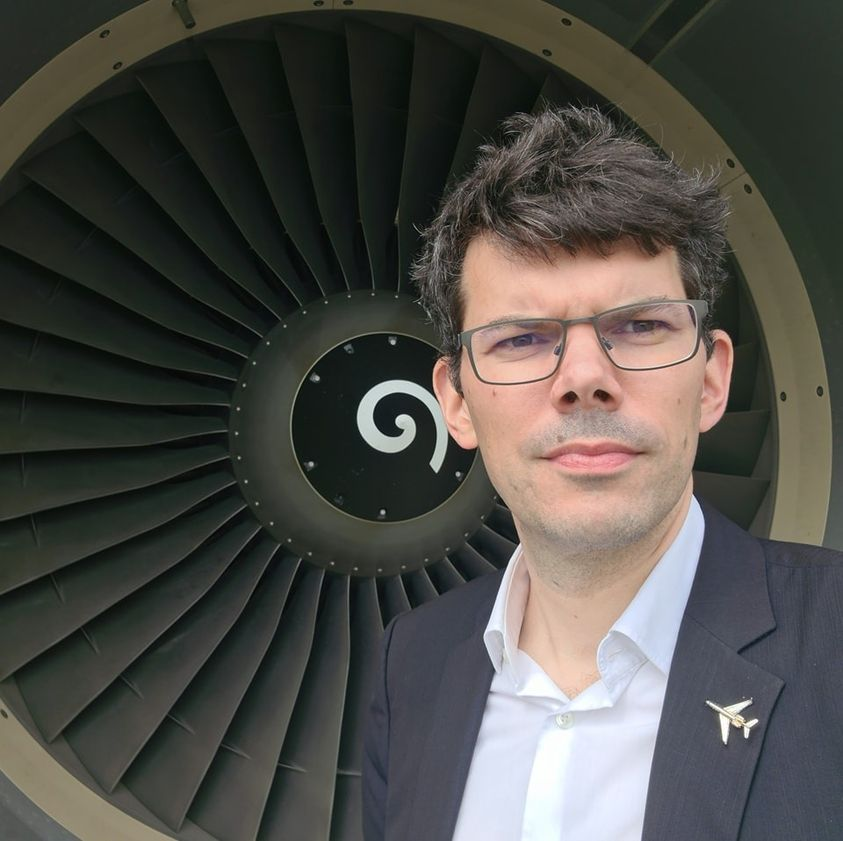 About the Travel Projects
Guillaume Schaer is the head of the travel affiliate consulting company, EYFARI, and founder of MilesAddict. He helps the biggest travel and lifestyle YouTubers monetize their audiences through affiliate marketing.
The main idea of Guillaume's MilesAddict is to help people improve their travels. On this site, visitors can find information about bonus miles, tips and tricks for booking hotels, and tools for travel hackers. The MilesAddict team helps travelers find the best flights, while saving money and time.
The Biggest Сhallenge in Blogging
Guillaume is a bit of a perfectionist. So, his biggest challenge was to accept that there can be no perfect project, especially at the start:
"At the beginning, you will not be good, but don't compare yourself to the big YouTubers, the big bloggers. Go back to their first post, their first video. You'll see that it's not that good. But they don't care, because they got started."
Guillaume offers advice to help blogging newbies overcome their perfectionism:
"Put something out there, even if it's bad, even if you don't feel it's good enough. Just put it out there. You will see that there's an audience for it. If there's someone interested in this content, eventually you'll you will get going."
Monetization Strategy
Guillaume has been working with Travelpayouts for about five years and monetizes his project through affiliate marketing. He chooses to work with the partnership platform because it conveniently consolidates a variety of travel brands (both big, and small).
Guillaume thinks that it's very important to understand your audience's needs. Thanks to the variety of brands on Travelpayouts everyone is bound to find advertisers who are a match for their audience.
Amanda Mouttaki: Have a Specific Focus of the Blog to Make Money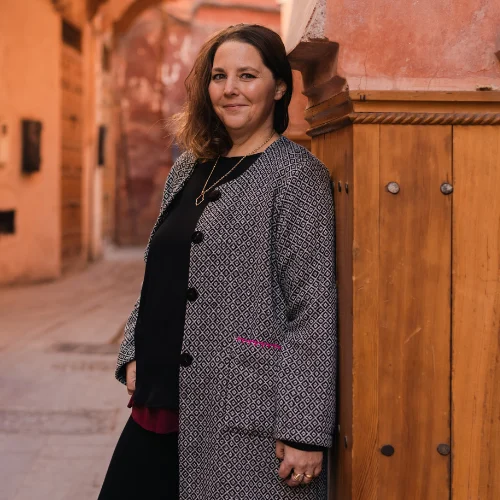 About the Travel Project
Amanda Mouttaki is the owner of MarocMama, a blog for travelers who want to experience the culture, food, and adventure of Morocco. MarocMama provides inspiration to make the most of a trip to this vibrant country. The blog encourages travelers to discover the hidden gems of Morocco and enjoy an unforgettable journey.
More than 82K users visit her website every month, and about 48K follow her on Instagram, Facebook, and Pinterest.
The Biggest Сhallenge in Blogging
Amanda has three kids and another business. So, for her, the biggest challenge is time management.
Monetization Strategy
MarocMama uses a combination of affiliate marketing, sponsorships, and ads to monetize its content. The blog also has an online store, where readers can purchase items and services from local Moroccan vendors. As a result, MarocMama receives significant affiliate income from accommodations and excursions partner programs.
Amanda believes that the main reason for her success is how focused her blog is. It's harder to generate income because there are just too many things to focus on the right.
"If you're known for something and you do that something really well, people know and trust you and respect your opinion. As a result, it becomes easier for them to make purchases."
Two Tips From Amanda for Travel Blogging Newbies
If you're just starting out, don't become too overwhelmed, but spend your time learning how to do a few things really well. There are a lot of moving pieces and the process can be really overwhelming, so it's better just to do a few things really well than to try to do everything.
Look at the things that are a really close fit for you because that's really important.
Raksha Nagaraj: Get a Grasp on the Basics of SEO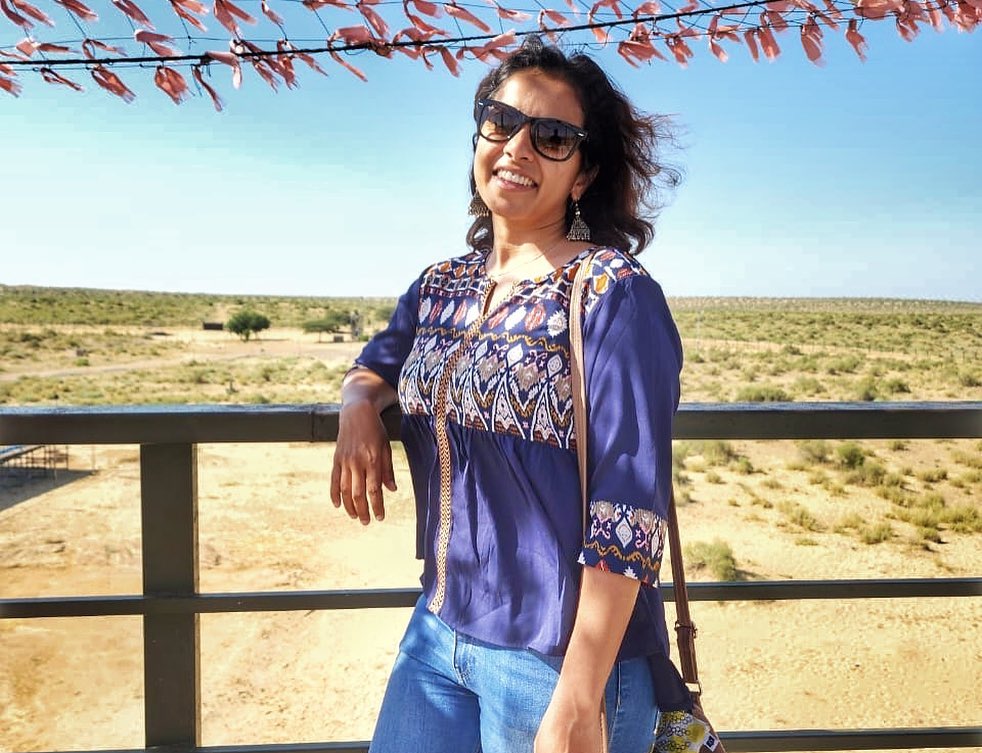 About the Travel Project
Raksha is a blogger who promotes solo female travel through Solopassport. Her blog encourages women to bravely step into the world of solo travel with the help of guides, hotel and travel product reviews, practical tips, and other expert information.
Her website attracts over 5K views every month, and over 13K travel enthusiasts follow her on Instagram, Pinterest, Facebook, and Twitter.
The Biggest Сhallenge in Blogging
Blogging is hard work. Sometimes you'll have to retrace your steps as you learn new technics. For example, in 2015, Raksha created the content on her site, without knowing the basics of SEO. Later, she had to redo everything. She built a blog based on SEO and completed other technical aspects that were not accounted for at the start.
The biggest advice from Raksha for travel blogging newbies is:
"Start thinking about SEO from day one. And think about monetizing with affiliate programs from day one. Even if you're not doing this, at least have that mindset so that you know that you can make money from your blog."
To help you avoid mistakes at the very beginning of your blogging journey, we asked bloggers to share their experiences and advice. Once you read this article, we recommend checking out the success stories of other bloggers in our blog.
Monetization Strategy
"Advertising has worked a lot for me based on the traffic that I have been getting. So I'm moving from Google AdSense to Mediavine. And then the second one is affiliate marketing."
Raksha recently started working with Travelpayouts and is currently in the experimental phase, but already loves the platform for its comprehensive statistics. She mentioned how the dashboards are easy-to-read and clearly show what's happening with your partner programs and income. In addition, Raksha likes the variety of brands on the Travelpayouts platform and how easy it is to join them and start working. Most of Raksha's affiliate income comes from the Booking.com and Viator partner programs.
As you can see, travel blogging journeys are rarely straightforward. Nobody knows when success will come, but it's definitely not the day after launching your blog. You should be ready to learn a lot of things, redo some elements, choose the best monetization strategy, shift your mindset, and even change your lifestyle. Nevertheless, the result is incredibly rewarding!
In the comments, share the challenges you have encountered at the beginning of your blogging journey. Together with our experts, we'll try to help you overcome all these difficulties.