Why Look For Expired Domains
Every purchase of a domain is followed by a contract for its use for a specific period. At the end of the term, it's necessary to renew this contract. Domains are treated as expired in the absence of such renewal and get into the enlistment center where they become available for other buyers (for re-enlistment).
What are the benefits of using expired domains?
1. Target Relevant Traffic to Your Website
Plenty of the forlorn websites is abandoned together with their audience which could be rather helpful since growing huge traffic takes months to accomplish.
Use 301 redirects from expired domains to drive traffic toward your website. It's a kind of protocol (status code) that highlights the way to the most relevant page and ensures that the backlink value is directed appropriately without landing visitors on the old page. The setup process depends on the webserver you've got.
For example, you can find an expired travel domain with good traffic volume and send traffic to your travel blog or website and then monetize it with affiliate marketing. Register at Travelpayouts and join travel affilliate programs of such brands as Booking.com, Kiwi.com, Agoda, TripAdvisor, and many more. After registration, you'll get access to all the tools and you can start working right away.
Join the Travelpayouts Partnership Platform
Access exclusive tools and the best travel affiliate programs, including flights, hotels, car rental, insurance, tours and activities, all in one place.
Join Today
395,000 partners already trust us
120 travel brands
$53M+ total paid since 2011
2. Create a Microsite
One can use expired domains if it's necessary to build a separate web page or a cluster of web pages. It allows them to work independently but within the same website, helps increase brand awareness and reach high ranks in the SERP along with the brand's main web resource.
3. Build the Website Network
If you're going to acquire satellites or PBN (Private Blog Network developed to grow incoming links), expired domains are right here to provide the main website with the top-quality external backlinks in order to increase its current citation index and PR (Page Rank).
4. Recover the Old Website
Even the perfect website might fail when its owner has no opportunity to make investments for keeping the site afloat. Fortunately, there're tons of top-notch sites on the internet that feature large traffic and an excellent reputation. Expired domains come in handy for restoration.
How to Spot Expired Domain Names
Expired domains without much traffic are useless and winning a chook raffle can be a challenge. It's crucial to undertake a thorough review, and plenty of advanced platforms and software can help a lot. Let's see how you can find a great domain.
1. Check the Domain You Like
You probably have preferable names for your website in mind. To make it work for your sake, it's important to initiate WHOIS Lookup and check its registration and expiration date, the current owner, and their contacts. To that end, you can enter the dedicated platform such as WhoIs.com, GoDaddy, or other providers' solutions. Thus, you might find a great expired domain.
For example, here is registration information for the blog Migrationology domain that you can find on who.is:
Sometimes, it may be necessary to verify the details since some registrars prefer not to share information. To make it available, you should enter that company's website and get information about the expired domain from the "weasel's mouth."
2. Resort to Domain Registrars
You can directly address domain registrars that are mandated to create new domains and extend their validity. They store all domain name records in the dedicated registry and are licensed to sell domain name extensions.
As a rule, such platforms feature the expiring and expired domains for auctions. FreshDrop delivers tons of settings to pick the optimal domain – extensions, age, price range, etc. For example, you can choose the "Travel" category if it's relevant to your niche.
Then, you can analyze the results and choose the domain to bid or add it to your watch list.
DomCop is another registrar with similar functionality. It has both expiring and expired domains with their ranks. However, such services are not costless and you should buy a plan to make all the domain names and the settings available.
3. Go to Auctions
Auctions are another type of platform that sells expired domain names, only, in this case, the price depends on demand.
NameJet allows bidding if you create an account and attach credit card details. You should pay a 2.5% fee for either a purchase or a sale. On the flipside, this aftermarket platform has no paid packages.
Flippa is remarkable for the opportunity to buy domains, websites and applications. The platform includes many tips and tutorials to help people understand its services. If selling the domain, you should pay $15/month plus commission from a successful sale.
Sedo offers more than 18,000,000 domains, but doesn't always display their pricing on the website. This domain auction provides you with a broker to negotiate with the seller. It's possible to even ask a broker to complete a sale of a domain that hasn't been listed with Sedo yet.
How to buy a domain at the auction? As a rule, sellers estimate the price (a starting bid) and bidding timeframe, while buyers make counteroffers, and the most attractive proposal wins. Some auctions display fixed prices and it's possible to get a domain without bidding on it. The costs depend on the domain age, its traffic, ranks and niche.
Besides, to get more accurate results, it's possible to use such filters as domain extensions, high and minimal bid amount, the number of characters, date of expiration and some others.
4. Use Domain Name Marketplaces
Some online tools can also facilitate your search of expiring or expired domains. ExpiredDomains.net allows you to find expired domains and their prices. It's also possible to pick variants according to your niche.
FreshDrop.net is free, easy and also one of the most popular services. You can enter any keyword and use filters to achieve precise results fast. Moreover, this software considers plenty of SEO and traffic parameters to let you find out the most appropriate domains. However, to get more desirable results, it's necessary to pay $32.95 per month.
RegisterCompass also helps find domains that expired or have been deleted. To access its database records, you'll need to upgrade to the premium plan for $37 per month.
Audit the Domain
Since the domain characteristics have an impact on the website's promotion, it's crucial to audit expired domains you're going to acquire. Here are some benchmarks to consider before the purchase.
1. Backlinks
How to make an objective assessment of the backlink profile? It should contain valid links from other websites within the niche. Also, pay attention to the balance between the links from small blogs and large, authority platforms.
For example, many spammy links lead to the assumption that the website was a cell in a private blog network, which Google strongly opposes. A reputable natural-looking profile is able to initiate SERP visibility since it demonstrates the website's true value.
It's possible to check backlinks with dedicated software. Google Webmaster Console, one of the most popular tools, is suitable for leasing, while other tools like OpenLinkProfile have wider functionality. If you enter the URL, you'll be provided with the following options:
Find out the website's rankings in Google, Google mobile and Bing.
Identify your ranks on YouTube, Facebook and AMP.
Track keywords' positions.
Create keyword groups automatically.
Monitor local businesses.
Another great tool is Majestic. It helps analyze backlinks and understand the goals of the previous website owner. It features plans from $49.99 to $399 per month and from $41.67 to $333.33 per month if paid annually.
2. Pagerank and Mozrank
This metric is indispensable to finding out how high your website ranks. MozRank analyzes DA (domain authority)/PA (page authority) on a scale from 0 to 100. The higher the score, the more chances you have to reach the top ranks. Note that DA assesses the performance of the whole website while PA evaluates one webpage value.
To measure these indicators, it's possible to use a range of free tools – MozBar, Link Explorer, Keyword Explorer's SERP Analysis section, etc. Almost every reputable marketing platform features such tools.
Don't look for the perfect DA since you should focus on your main rivals and just try to get a higher score than they managed to achieve.
3. Domain Age
Basically, the older the domain, the larger its value. Google and other engines pay more attention to old domains, and you should take that into account.
One can find out the domain age when making WHOIS lookup. Below is an example of how to check the age for the travel blog Travel Break.
The date of the domain's first registration is the starting point of its age, meaning that if you find expired domains and register them again, there's no need to count the website's age anew. The website age is counted from its publication date, so the expired domain age is not really important if you build a new website.
4. Google Index
This metric is necessary for search engine optimization and is used by Google to evaluate a website's value. Non-indexed web pages don't exist on the internet.
That's why it's important to see whether the website is indexed by Google and how many pages are indexed. There are several ways of checking Google Index:
Enter Google Console, open the fold "Index Google," and choose "Index Status."
Type the operator "site" in your search queries – "site:URL."
Use relevant SEO tools, like Small SEOTools, DupliChecker and more.
Besides, it's necessary to see whether the pages are indexed correctly. To that end, you should look at a sitemap and robots.txt file.
How to Choose a Perfect Domain: Best Practices
Choosing an expired domain that will perfectly suit your business and drive traffic requires time and research. However, the right choice will help you remain at the top of mind for your audience and quickly grow your brand awareness. Here are a few things to consider:
Know Your Audience: Try to understand what kind of people your brand can resonate with best and what sort of domain name can appeal to them to generate traffic.
Identify Distinctive Features of Your Brand: Write down traits that set your brand apart and look for expired domain names that reflect those traits.
Avoid Plagiarism: With so many trademarks out there, it's easy to fall into the trap of not being original or even taking a name that has already been used by another brand. Research your desired expired domain name carefully before buying it.
Understand the Extension: This is very important when it comes to how far you want to extend your reach. ".com" domains are the most common and credible, as they allow for global reach. ".org" domains are mainly for large organizations and charities, while ".io" domains mostly belong to tech companies. Domains with local extensions, such as ".uk" or ".au", are only good if you are focused on local traffic.
How to Take Full Advantage of Expired Domains
Acquiring solid expired domains allows you to make use of the website's previous ranking and SEO power. You'll be able to develop the domain authority on the base of existing content and backlinks. Besides, you can take up domain flipping and just resell expired domains for profit after you've bought and added more SEO value.
If you intend to buy a domain for blogging, check out our step-by-step guide on how to build a website from scratch to generate profit online.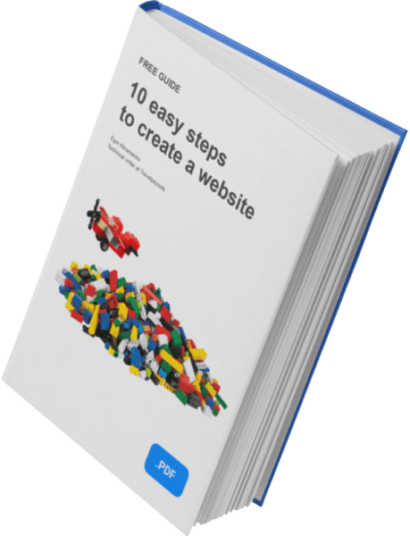 10 Easy Steps to Create a Website
Take this crash course on how to build a website from scratch to generate profit online.
Download