What Are the Best Places to Promote Affiliate Links for Free?
To create successful promotions, it is important to explain the advantages of the offers you promote but also make sure you drive enough views to your links. Even though affiliate marketing is often considered to be passive income, it still requires a lot of work, upfront promotion in particular.
Make sure to strategize how you will spread links on various platforms to send as much traffic as possible to your affiliate offers. Checking analytics will help you understand which traffic sources are the most efficient to create better campaigns in the future.
Here are seven ideas of where you can post affiliate links for free to start earning passive income with affiliate marketing.
1. Your Own Website
One of the best places to share your affiliate links for free is your own website or blog. First, as an owner, you can share any type of content you consider appropriate for promotion. Second, if you have already built a community and earned their trust, sharing links and driving clicks will be easy.
It is a great idea to create various types of content to promote affiliate links, from blog posts to product reviews to videos, and so on. Make sure to explain the benefits of the products you market, namely, how they can help your audience solve their problems or reach their goals. If you do not have a website yet, it is the best time to start your travel blog.
Also, you can create a resource page and share all the tools and services that you use regularly. And for each reference, you can include an affiliate link. Just make sure to disclose all partnerships, as transparency is one of the main principles of affiliate marketing and helps build trust with the audience.
2. Email
Email marketing is one of the best ways to reliably reach the audience, drive traffic to your website, share time-critical offers, like discounts and coupon codes to boost your campaigns.
To begin with, it is important to create an eye-catching subscription form on your blog or landing page to capture leads and grow your email list.
When readers decide to subscribe, they are searching for content that will answer their questions. So, to create a successful email marketing campaign, you need to bring value in each newsletter and sparingly share affiliate links, not more than one or two per email. You can also send visitors to your blog posts with affiliate links instead of sharing links directly in the email.
In some cases, you can create an announcement email to introduce a new offer and boost a particular affiliate campaign.
If you have enough expertise in the niche, go one step further and create an email course. Email courses contain a sequence of emails and aim to teach the audience something. Such content usually brings a lot of value to the audience, so it can be a perfect place to share affiliate links too. For example, if you write about travel, recommend flight ticket booking platforms in the first email, hotel booking services in the second, and the best providers of travel experiences in the third.
3. Social Media
Sharing posts on social media is a wonderful way to get clicks on your affiliate links fast. Make sure to find a balance between promotional and non-promotional posts as to not look salesly and build trust with followers. For instance, sharing personal experience always works well, and beginner affiliates can add a link or two to recommend services as well.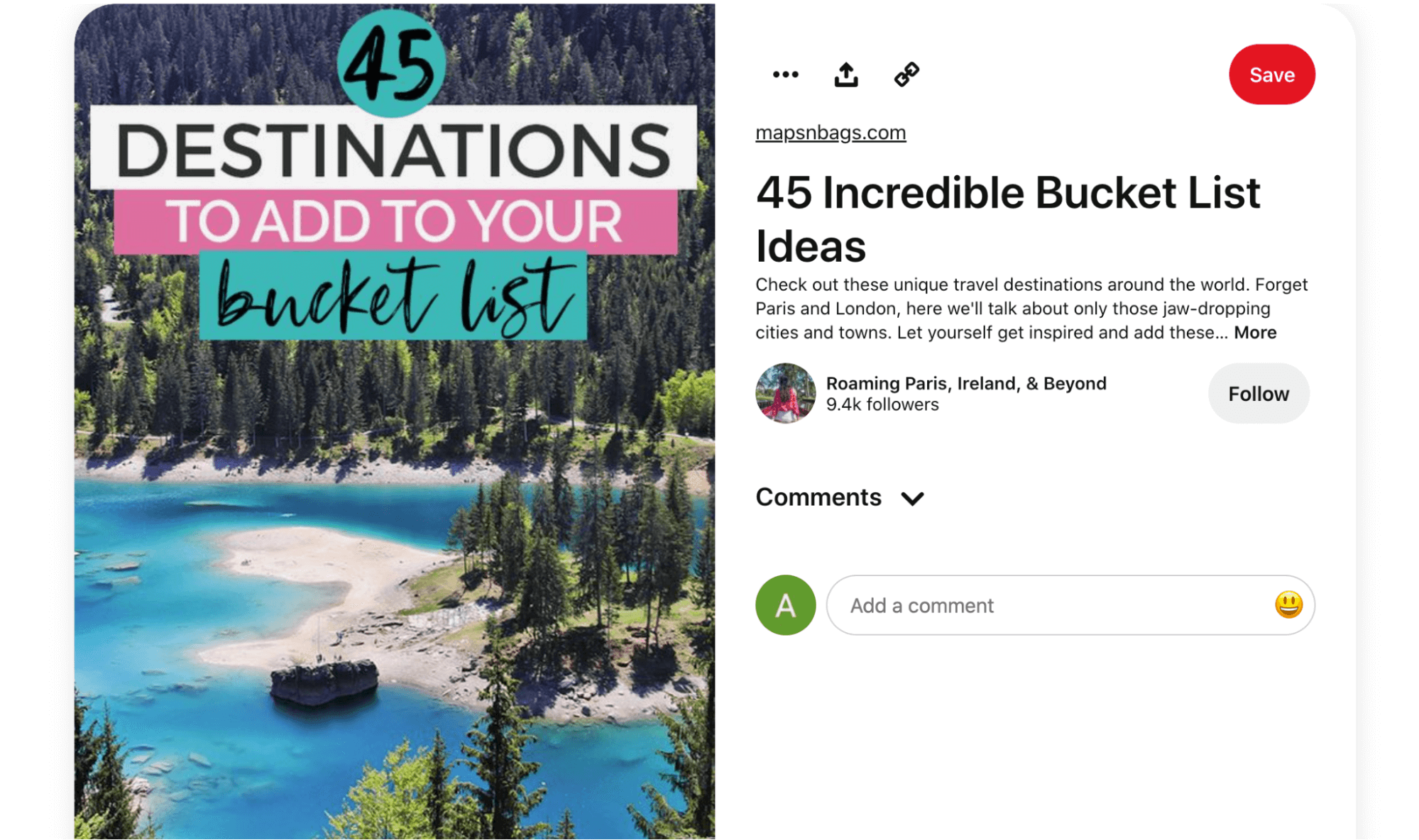 One of the best campaign types that work well on all social networks is giveaways. They allow webmasters to boost engagement, increase their following and conversions.
4. YouTube
Creating video content to market products and services is a growing trend in the digital marketing space. Videos are visually appealing, dynamic, easily catch the attention of the audience and allow you to demonstrate your expertise in detail. Videos are also a great way to repurpose your old blog content.
To drive traffic to your affiliate offers from YouTube, you can make recordings of how to use the product, book a service, and anything in between. You can share affiliate links in the video descriptions, comments section or even add a link to the video itself.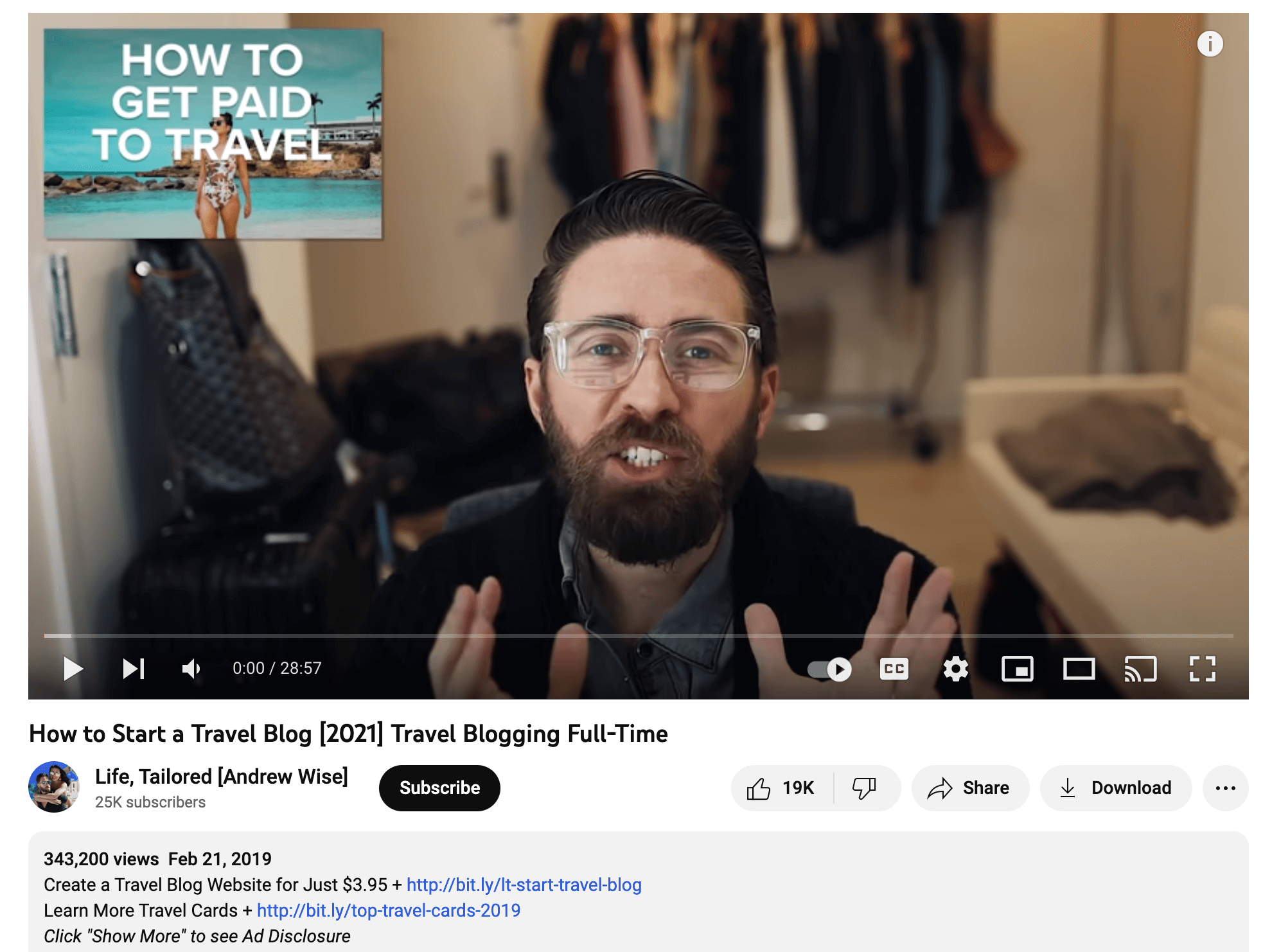 To drive more traffic, take advantage of the best YouTube SEO practices. The more you optimize the content, the more the platform will be likely to show it to a wider audience.
In addition, marketers can earn with their YouTube channel if they regularly share valuable content and grow their following.
5. Reddit
Reddit features one of the most active social communities worldwide with over 1.7 billion visits monthly. It combines the advantages of a traditional social network and a forum. Reddit allows users to share various types of content, connect to other members of the community, upvote and downvote content according to its relevance, build expertise in the market, and more. As a forum where users can openly share their opinions, the platform is considered trustworthy, making it perfect to earn online.
So, how can you promote affiliate links on Reddit? First, you need to spend some time creating a reliable profile, participating in discussions in the niche and building relationships. Each post and comment will increase or decrease your rating, also known as Karma. The more Karma you earn, the more trust you have built with the community, and the easier it will be to start promotion.
Here is one example of how to post links on Reddit. The user shares personal experience and a link to a hotel they recommend in the relevant "What's the Nicest Hotel you've Stayed at?" thread. From this point, it does not look like a meer ad but entices you to check out the suggested hotel for more information.

To run a successful campaign on Reddit, you can write posts, for example, share your personal experience, or answer questions of other users and share your travel expertise. Where appropriate, you can add affiliate links. Note that links are usually frowned upon by admins on the platform, but if you spend time integrating into the community, it will not be a problem.
6. Medium
Medium is a popular publishing platform with over 100 million monthly users where bloggers from all over the world share their pieces to build authority and recognition, drive traffic to their websites, as well as promote affiliate partnerships.
Anyone can publish a post on Medium for free, making it a perfect place to grow a community for novice contributors. You can even republish your existing blog content as long as you provide it with a backlink. This will also increase your chances of growing search positions on Google, as the platform is considered a highly credible source.
So, how can you promote affiliate links on Medium? Just like with blog posts, it is crucial to create content that will bring value to the audience and provide your affiliate links with enough context. To reach a wider audience, you can try to get featured on relevant Medium publications. You can add links to comments for posts of other authors or add them to your Medium profile bio. Finally, the platform also features paid promotion opportunities to grow visibility fast.
7. Forums
Niche forums might be the best place to target a narrow audience as they gather users by interests. If you manage to post your link in a niche forum, it will send you highly relevant traffic.
So, how can you promote affiliate links on forums? Just like with Reddit, it is crucial to build a profile first. Start commenting on other posts, ask and answer questions, and grow your visibility. Make sure that your contributions actually help the community and are not just taking space. Over time, you can start adding links provided with enough context. Take time to read the forum guidelines so you don't get banned and waste your efforts overnight.
Wrapping Up
Contrary to a common disbelief, affiliate marketing is not just a passive income. It can be a lot of work, which pays off in full with the right promotional strategy. The key to success is to target your best customer and send relevant traffic to your affiliate offers. For that, it is important to create a network of backlinks and leverage as many traffic sources as possible. More traffic means bigger conversion opportunities and more affiliate sales. On top, it will allow you to build a strong affiliate profile and make your services more attractive for other brands.