How It All Began
I'm Suzanne, a travel blogger from East Sussex in the UK. I'm married and travel with my husband, with friends, sometimes solo, and occasionally on press trips. I have two adult kids who have left home. So, I guess I'm older than the average travel blogger!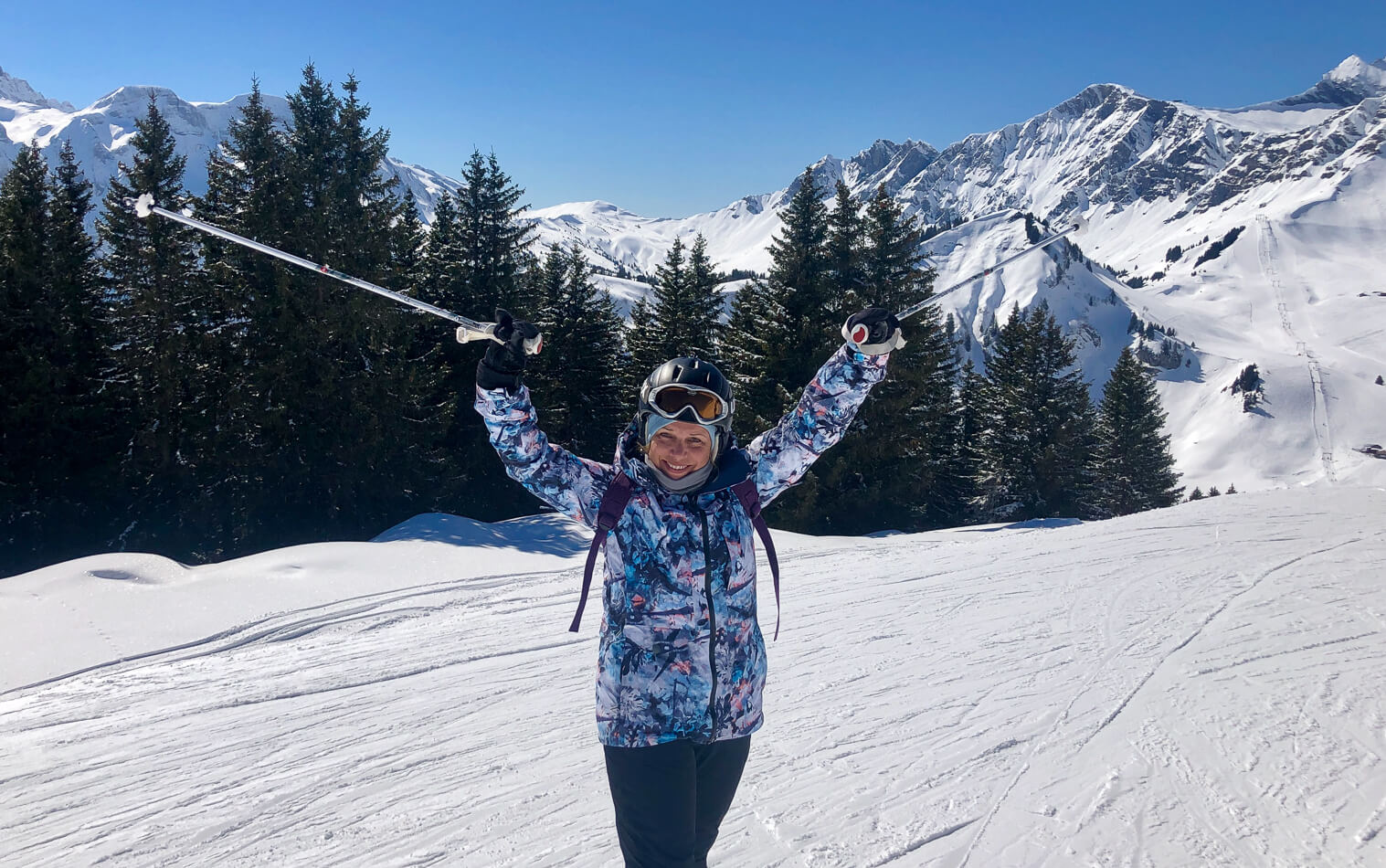 I've worked in the travel industry for around 20 years. Up until 2019, I worked with my husband organising corporate group travel for blue chip clients. My projects were mainly overseas and involved big conferences, product launches, and incentive travel – my favourite!
As a team, we booked everything from flights, transfers, and hotels to excursions, restaurants, and entertainment. We also designed complete programs for incentive trips, which was my favourite part of the job. It was a lot of fun and a huge amount of hard work, but I got to see some amazing places while enjoying some very nice budgets. It goes without saying that I know how to book the perfect trip.
About The Travelbunny
I began my blog, The Travelbunny, back in 2011 as a personal journal to record my travels. At the time, I was travelling a lot for work to some amazing places and wanted a record of my travels. I've always been a keen photographer, so I had a lot of photos too.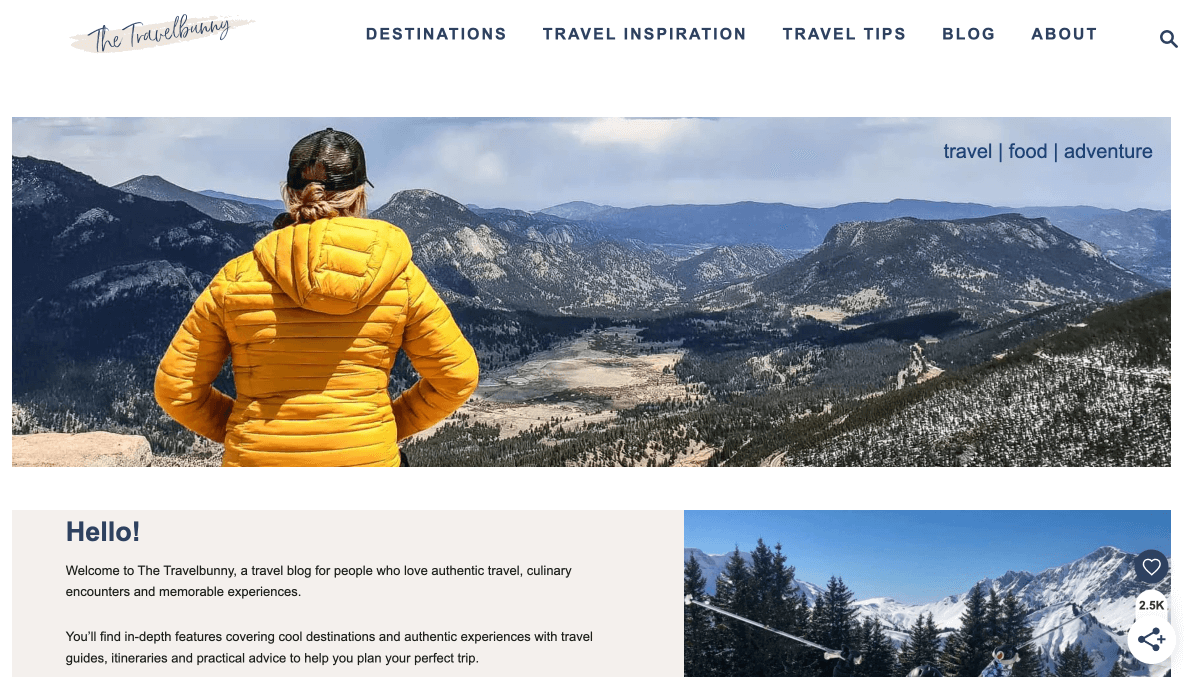 I don't have a specific niche and, although it goes against all the advice I've received, this seems to work for me. I love the outdoors, hiking, wildlife, city breaks, and a US road trip is always a good idea, so I include all of that on my site.
I adore travel, discovering new places, enjoying new foods and cultures, plus I want to share all the amazing experiences I've had. I hope to inspire people to travel and help them plan and book their best possible trip. If I can earn a full-time living whilst helping people do what they love, then I'm happy.
I've been lucky enough to have some amazing travel experiences, including a recent press trip in Boston.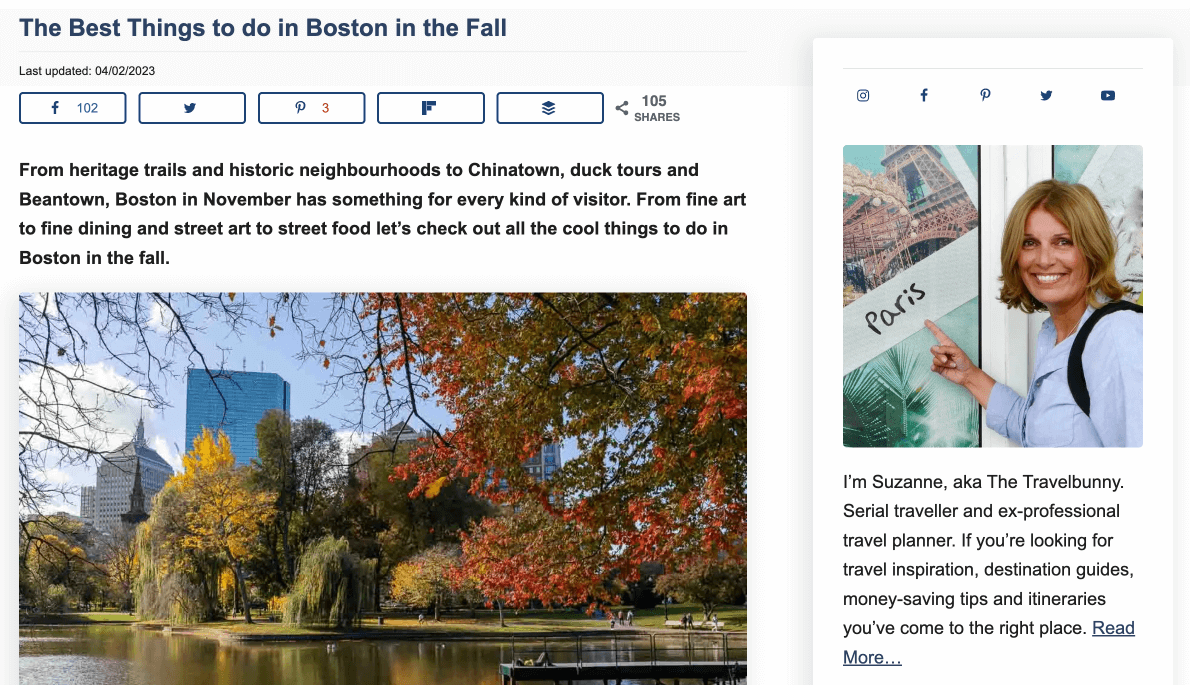 Blogging Journey
In 2019, blogging stopped being just a hobby for me and I started working on The Travelbunny full time. Nowadays, I see it as a business, but it's still a very enjoyable way to make a living.
I run two websites now: The Travelbunny and a UK destination niche site called Hello Sussex, which doesn't get as much attention as it deserves.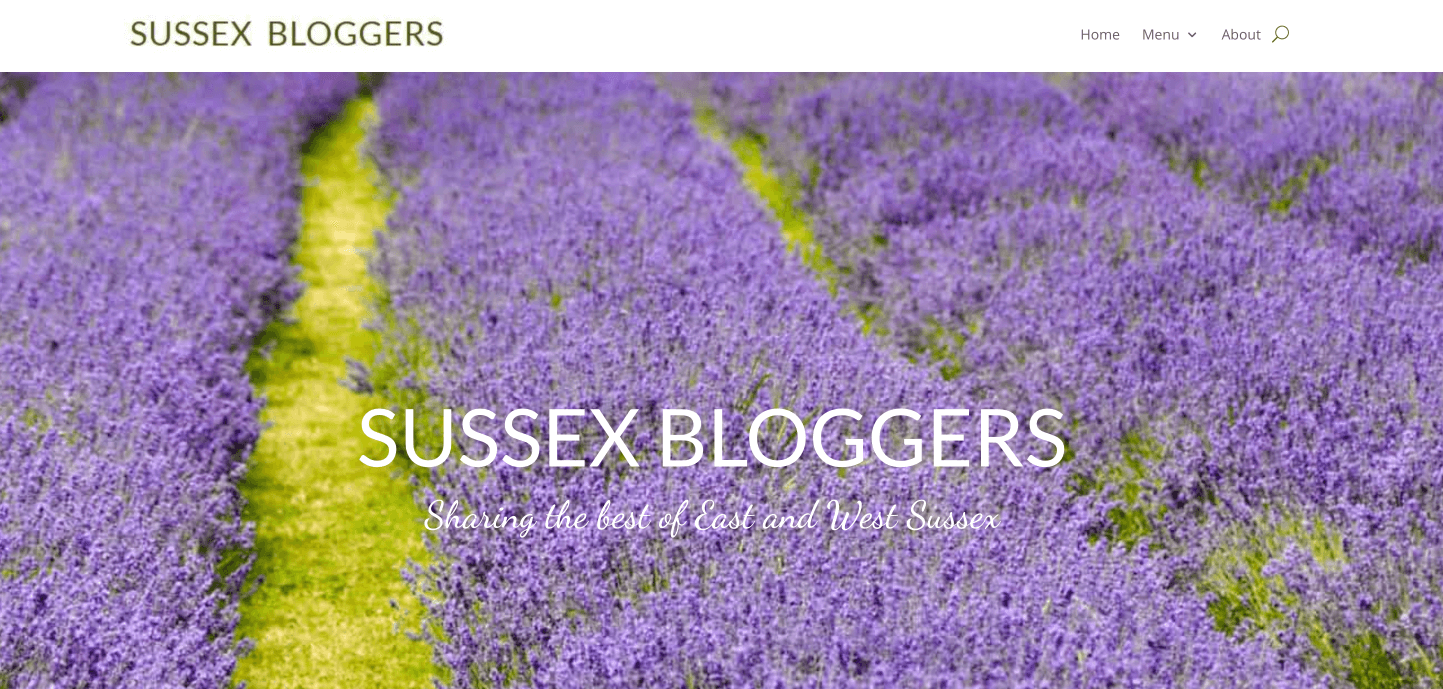 I initially found blogging to be challenging, as I had no experience whatsoever with websites or the technical side. I'm in my 50s, so it was all a bit hit or miss at first, but WordPress is pretty easy to navigate and I learnt as I went along.
Sharon Gourlay's DNW blogging course about SEO and the technical side of running a website also helped a lot. I started off with a WordPress domain, which you can't monetise, and then transferred to my own domain a couple of years later.
My main issue is having the time to implement everything I need to do, such as writing content, updating old posts, keeping up to date with affiliates, social media, etc. I now use a virtual assistant for certain aspects, but still prefer to write content myself.
Traffic
Traffic on thetravelbunny.com is mostly organic (80% to be exact). I've learnt a lot about SEO in the last few years and that's helped massively. My greatest mistake is that I didn't get involved in SEO sooner.

One of the biggest ways I've increased my traffic is by working on my site's speed. Last year, I ditched a heavy theme (Divi) and worked on getting my core web vitals up to scratch while improving the overall user experience.
This made a huge difference to my traffic and also got me onto Google Discover. That generated extra traffic, which was a nice bonus.
I've also been delving into Google Web Stories, but they haven't worked out for me so far. However, I know that some sites have had a lot of success with them, so I'll keep at it for a few months.
I barely use social networks to drive traffic. When I publish a new post, I tweet it and add it to my Facebook page. However, I find that the traffic it brings doesn't merit the work involved. The same goes for Pinterest, which used to generate a lot of traffic for me, but not so much anymore.
Key Metrics I Track
There are so many metrics to track, but the most important for me are traffic sources, so I know where my traffic is coming from and how to increase it.
I also keep an eye on the bounce rate and try to introduce methods to keep people on site. Having a cluster of posts on the same subject or destination helps with this. The same applies to exit pages.
I use Google Analytics and Search Console. I'm not looking forward to GA4, which starts in July 2023, as I like the way the current platform works for me.
Content
I write most of the content on my site, but also host the occasional guest post from other bloggers. I probably have around five guest posts on my site. With that said, I maintain strict guidelines. For example, I don't accept guest posts from commercial sites.
I choose topics based on a combination of my recent travels and what keywords I feel I can rank for. I use a program called Keysearch to research my keywords.
I try to entertain, inform, and educate my visitors while also using SEO to craft my posts. Staying power helps too – you need to be in it for the long game.
The best affiliate SEO tip I can offer is to produce quality, relevant content and think about the reader's journey, such as where they are in the buying phase (aka reader intent).
Monetization
I monetize my blogs using a combination of ad revenue, affiliate marketing, and brand campaigns. With The Travelbunny, I earn a full-time monthly income.
Seasonality always affects my travel earnings. Spring/summer are always good in the travel niche, but traffic and, therefore, earnings start to taper off in September and pick up again immediately after Christmas. So, I make sure to budget for both the peaks and troughs.
Affiliate Marketing
I have connected with various affiliate programs, including Amazon.com, GetYourGuide, Viator, Booking.com, Tripadvisor, and Heymondo Insurance.
Tours & Activities Affiliate Programs
I work with Viator and GetYourGuide travel affiliate programs through Travelpayouts. I like the integration tools which are really easy to use. I also like how Travelpayouts is proactive and has provided lists of affiliate links that will work with my site. Their creatives are appealing and the team is quite helpful and knowledgeable.
Join the Travelpayouts Partnership Platform
Access exclusive tools and the best travel affiliate programs, including flights, hotels, car rental, insurance, tours and activities, all in one place.
Join Today
395,000 partners already trust us
120 travel brands
$53M+ total paid since 2011
Since I've used both Viator and GetYourGuide personally, I am happy to recommend their products. After all, they are also two of the most well-known and trusted tour providers.
I also work directly with one tour provider. It's a very small, niche company offering food tours in a specific city. As a result, reporting isn't as easy, but I love the product and the people, so we make it work. Plus, they offer a 15% commission, which is a solid rate.
I write a lot of city guides and "things to do in xxx" posts, so I mainly promote tours, excursions, experiences, and airport transfers. City passes also perform well. I'll add these to destination posts, city guides, etc. When people are looking for "things to do in xxx", I'll add links to those posts. I'm mindful of reader intent when I write a post.
I often prefer GetYourGuide or Viator depending on the destination. For example, I have found that my US traffic often prefers Viator, so depending on the blog post, I'll choose to use one or the other. For Europe, I'll often opt for GetYourGuide.
Occasionally, I'll test out using both to see which one works best. I've also heard that Klook is good for Asian destinations, so I need to look into that.
My success with affiliate marketing goes hand in hand with my traffic. Once my organic traffic took off, after optimising my site for SEO, my affiliate income also increased.
During my affiliate marketing journey, I have never faced any massive challenges. (Although it wasn't great when AirBnB decided to drop their affiliate program, since it took a lot of time to remove all the affiliate links.) Thirsty Affiliates is a great program for keeping generic links in order and amending in bulk, although it's not so good at a granular level. The greatest challenge is keeping on top of all the links to ensure that they're all working or that the product hasn't been discontinued. I use Link Whisper, a plugin which helps me monitor broken links and click-throughs.
Tips on How to Embed Affiliate Links
I add affiliate links throughout my posts, although I try never to place them at the very top as I don't want to bombard readers with links before they've had a chance to get sucked into my content.
A proper call to action helps to encourage more people to click on your affiliate links. For accommodation links, I usually add "Looking for somewhere to stay in xxx? Check rates and availability". I'll repeat this phrase three to four times throughout the post, which generally works for me. I also make sure the sentence containing the affiliate link has its own paragraph, so that it stands out more.
Don't flood your post with affiliate links. Try and maintain a balance between content, ads, and links. In an ideal world, I'd have first-hand experience with all of the tours I'm promoting.
The advice I would give myself when I first started making money with affiliate programs is log everything! Links, programs, and tour companies can frequently change. I have a spreadsheet with all my posts and which affiliates are included in them. That way, it's easy to see where I need to make changes if necessary.
Key Takeaways
Optimising your site for SEO and focusing on site speed can bring you more traffic, and therefore, increase your affiliate income. Doing so can also improve user experience and lead to higher rankings in Google Discover, which will help generate additional organic traffic. Switching from a heavy website theme to one that is lighter may also improve your core web vitals and help you rank better within the search engine results.
Produce quality, relevant content and think about the reader's journey as well as where they are in the buying phase (aka reader intent).
Choose topics based on a combination of your recent travels and what keywords you feel you can rank for. Use Keysearch to research your keywords.
Add affiliate links throughout your posts, but not right at the top. Don't bombard your readers with links before they've had a chance to get sucked into the content. A proper call to action helps to encourage more people to click on your affiliate links.
Use Thirsty Affiliates to keep generic links in order and amend in bulk, but keep in mind that this service is less effective on a granular level.
Use the Link Whisper plugin to monitor broken links and keep track of click-throughs.
Don't flood your post with affiliate links. Try and maintain a balance between content, ads, and links.
Log everything! Links, programs, and tour companies can frequently change. A spreadsheet breaking down all нщгк posts and which affiliates are included in them may help you to make changes more easily, if necessary.
Want to share your story? Travelpayouts welcomes all bloggers with any travel-related experience. Write to us at ku@travelpayouts.com with the following subject: "Story for the Travelpayouts Blog".