What Is Affiliate Marketing?
So, what is affiliate marketing? The term denotes a popular marketing arrangement which is based on the revenue sharing principle and presupposes that an affiliate website is paid a commission for driving traffic to a merchant website. In a nutshell, affiliate marketing meaning can be explained like this – you find a product you like, promote it to others and receive a percentage of every sale you encourage.
Affiliate marketing is mutually beneficial both for online merchants and for affiliates, as it provides affiliates with ample opportunities to find additional revenue streams and boost their profits, whereas merchants are able to reach consumers they wouldn't reach on their own.
A prime example of offline affiliate marketing is multi-level or network marketing, in which the earnings of participants are derived from a compensation-commission system.
The travel niche is also a perfect industry to net a profit via affiliate marketing, both offline and online. For instance, offline affiliate marketing in the travel niche works when travel agents get a commission from booking package tours or tickets for their customers, while online travel affiliate marketing lies in driving sales to a merchant's website.
Kayak can serve as a striking example of affiliate marketing in the online travel niche. This metasearch engine, pooling in data from multiple travel sites and getting commissions from them for every purchase, did $292M in revenue in 2012.
Affiliate marketing in finance is a win-win scenario both for financial companies and consumers. It allows the former to promote their products, while the latter benefit by getting financial advice, discounts, loans and even help with their taxes. Coupons.com or TurboTax belong to the financial affiliate programs.
How Does Affiliate Marketing Work?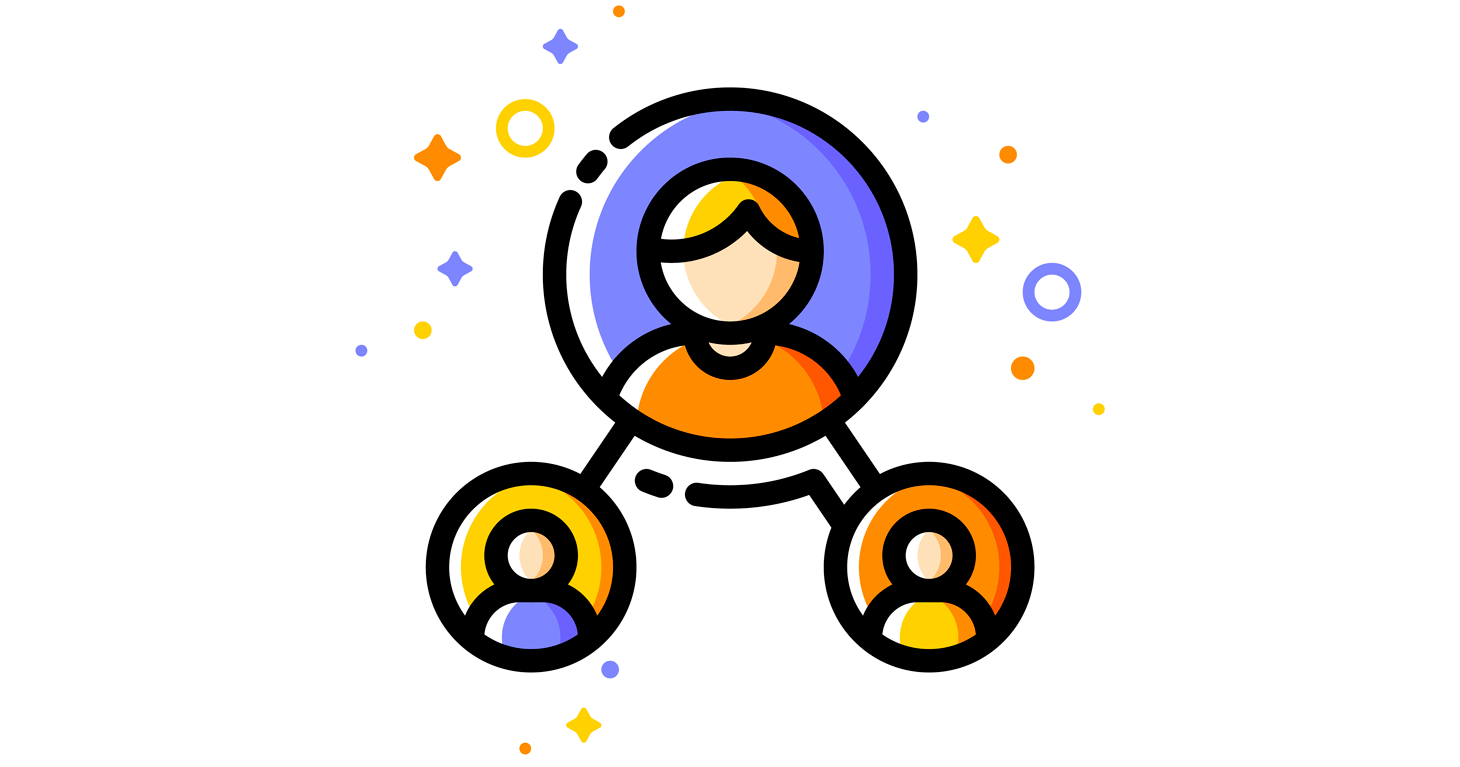 There are four parties involved in affiliate marketing:
The affiliate program or network
The affiliate
The merchant
The consumer
The Affiliate Program
An affiliate program is an arrangement between a merchant and an affiliate in which the merchant agrees to pay the affiliate a commission or a fee for referring or recommending people to a product.
For instance, a person running a fashion blog may become a partner of a clothing brand affiliate program, drive traffic to the brand's website and get a commission every time a conversion occurs.
Affiliate programs fall into two categories:
Pay-per-click (PPC) in which an affiliate is paid an amount of money whenever a visitor is referred to a merchant's site. Such affiliate programs as PROOF or Clickfunnels belong to this program type.
Pay-per-performance (PPP) or Cost-per-action (CPA). In this program type, affiliates are rewarded only if a visitor performs an action, such as the purchase of a product. PPP or CPA affiliate marketing is the most lucrative type for affiliates, as the commission may range for up to 20% of the product price. Affiliate programs such as Amazon Associates or Kayak belong to this program type.
Though affiliate marketing programs are generally free to join, affiliates still have to apply for them. When affiliates sign up their affiliate membership, they place an ad on their website which is linked to the merchant's website and is referred to as an affiliate link.
The affiliate link is key in affiliate marketing as it is used to track affiliate performance and all traffic the affiliate sends to the merchant's site as a part of the affiliate program. When visitors click the affiliate link, they are redirected to the advertiser's website, and if they fulfill a desired action, affiliates are paid a commission.
Affiliate programs set rules about traffic sources accepted, and the violation of these rules may result in the removal from the program. Moreover, most affiliate programs provide affiliates with various tools such as widgets, creative materials, banners, newsletters, weekly updates, etc.
The Affiliate Network
An affiliate network can be defined as a third party providing a merchant with affiliate program management services. Affiliate networks act as intermediaries between affiliates and merchants and are beneficial for both. Such affiliate networks as Travelpayouts, Admitad or MaxBounty can serve as bright examples of successful affiliate networks.
So, what are the advantages of affiliate networks over affiliate programs? Though the internet abounds in affiliate programs in various niches, it requires a lot of time and effort to find a profitable and reliable one. Thanks to affiliate networks, affiliates can find and become partners of credible affiliate programs in their niche without hassle.
Besides, when we speak about affiliate marketing, it's quite risky to put all your eggs into one basket and dedicate all your time and energy to one affiliate program. For example, your channel or account can get banned and your only source of income can dry up. Affiliate networks provide a viable solution to this problem, as publishers can become partners of numerous affiliate programs by simply joining an affiliate network.
As for merchants, affiliate networks are more beneficial for them as well, as they make it possible for advertisers to reach larger audiences and attract more affiliates than they would attract when promoting a product on their own.
But how do affiliate marketing networks work? Affiliate networks don't only bring merchants and affiliates together to provide some sort of a marketplace. They also do the grunt work of setting up the tracking of affiliate efforts, ensuring the proper tracking of sales and paying the rewards, reporting both for advertisers and affiliates.
The Affiliate
An affiliate (also known as a partner or publisher) is an individual who promotes products or services for a merchant in exchange for a commission. Your task as an affiliate is to provide product mentions on your website and drive traffic to the merchant's website, thus, generating a commission for each sale made.
Affiliates don't own the products or services they promote and are not in charge of logistics, payments and customer service. Individual professionals, as well as entire companies, can become partners of affiliate programs.
Revenues generated by affiliates can also vary widely and range from a few hundred dollars in commission to millions of dollars monthly. However, to rake in money, affiliates have to be consistent, work hard to establish their name and plan their actions far in advance.
Some affiliates manage to earn well into six figures from affiliate marketing. For example, ThisIsWhyImBroke.com is an Amazon affiliate website with around 2.40M monthly visitors and the revenue of around $20,000+ per month from Amazon.
The Merchant
An affiliate merchant is a solo entrepreneur or a large enterprise that uses affiliate marketing to boost sales, increase traffic or establish brand awareness. The merchant creates and owns a product or service promoted and is also known as the creator, the retailer or the brand.
Affiliate merchants usually create affiliate tools such as banners, widgets, text links, etc., which affiliates can leverage to promote their brand and normally pay affiliates a reward for generating conversions.
Merchants can either create and run their own in-house affiliate program or become a member of an affiliate network to reach new audiences. For example, Agoda, one of the leaders in the travel industry, allows affiliates to monetize their traffic both through their in-house partner program and through various affiliate networks, for example Travelpayouts.
The Consumer
Consumers are a driving force of affiliate marketing, as they are the main requirement for its success. Without sales, there would be no profit to share between the merchant and the affiliate.
However, consumers are not always aware that they are a part of an affiliate system, and it's up to affiliates whether to disclose that they are getting a reward for the sales made or not. While some affiliates choose to be straightforward about this, others refrain from any mention of the affiliate infrastructure they are a part of.
However, whether consumers are oblivious to being a part of an affiliate system or not, they are still at its core. That is why it's crucial to place increased focus on consumers analyzing who they are, when, what, why and how they buy, and what additional value you, as an affiliate or a merchant, can provide to them.
25 Must-Know Affiliate Marketing Terms
Affiliate is a person or organization that promotes offers in affiliate marketing relationships. Affiliates are also called partners, publishers and external marketers.
Affiliate network is a web service which acts as an intermediary providing services, including aggregation, for merchant affiliate programs (offers) and affiliates (publishers).
Affiliate program is an electronic marketing program which involves a web advertiser or a merchant and recruited webmasters or affiliates. It can also be called an Associate Program, Referral, Partner or Revenue sharing program.
Affiliate tools are the solutions to be embedded on a website or used for earning money from other sources or traffic. They include banners, links, forms, etc.
Ad revenue is the money you get for clicks on the ads displayed on a website.
API stands for Application Programming Interface. An API is a set of subroutine definitions, communication protocols and tools for building software applications. In general terms, an API specifies how software components should interact and can be called a messenger that delivers your request to the provider that you're requesting it from and then delivers the response back to you.
Commission is the official term for the money an affiliate earns for generating a sale, lead or click-through to a merchant's website. It can also be called a referral fee, a finder's fee or a bounty.
Cookies are small text files stored on the visitor's PC which can be used by websites to store information about the users who visit. In affiliate marketing cookies are utilized to attribute a sale to an affiliate.
Cookies lifetime is the period for which the relationship between a user and an affiliate will be valid and an affiliate will be attributed a sale in case a visitor performs a desired action on the merchant's website. When a cookie is planted on a web browser, a date when the cookie expires is defined. The standard length (or expiration window) is between 30-90 days.
Domain is a set of network addresses sharing a common part of the IP address.
eCPC stands for effective cost-per-click in online advertising and denotes a bid strategy that adjusts your cost-per-click (CPC) to help maximize conversions.
eCPM is short for Effective cost-per-thousand-impressions and denotes a performance measure which is calculated by dividing total earnings by the total number of impressions in thousands.
Hosting (also known as web hosting or website hosting) is a service that allows housing, serving and maintaining files for one or more websites.
Offer (also known as Campaign) is the promotion of a service or a product in affiliate marketing. Offers cover all the relevant details about the payout and marketing prices model (such as commission percentage and cookie length).
PayPal is a worldwide online payment service that enables you to pay, send money and accept payments.
Pending revenue is the total income from the bookings which are being processed.
Revenue is the money that affiliates receive in case visitors attributed to them fulfill a desired action.
Revenue share is an affiliate scheme in which an affiliate receives a percentage of the amount of money made by the advertiser.
Rate is a metric which reveals how many times your affiliate link has generated a conversion in comparison with the number of times the link has been viewed.
SDK is short for "Software Development Kit." The term denotes a collection of software used for developing applications for a specific device or operating system.
Traffic includes all visitors directed to the merchant site by an affiliate.
Visitors are internet users who visit a website
Webmasters are paid to place the merchant's advertisement on their websites. In return, they receive a referral fee or commission when an online visitor performs a desired action on the merchant's website after being redirected from the webmaster's website.
Widget is a piece of software that is used on a page of a website to enable a user to perform an action or access a service.
White Label is a term denoting that a merchant allows affiliates to sell a product under their own brand without mentioning the actual merchant. As a result, the visitors to the affiliate site are likely to believe that it is the affiliate who is actually selling them the product.
Common Affiliate Marketing Channels
More and more brands prefer to target wider audiences with the help of affiliate marketers. Data shows that 81% of companies begin affiliate marketing to catch the attention of the ideal customers, grow brand recognition, and drive more sales, while 79% use the method to boost the engagement of their existing audience. In addition, about 16% of ecommerce sales are made through affiliate marketing. If you want to hop on this developing trend, there is a growing number of marketing channels you can leverage to start earning profits.
Influencers
Influencers are content creators that have the power to influence the purchasing decisions of users. Due to their significant followings, influencers can easily drive the attention of their audience to a seller's product or service and earn profits from sales they generate.
Influencer marketing is a billion dollar industry that will continue playing a larger role as social media and ecommerce become increasingly popular. Most influencer campaigns are conducted on social media via posts, live videos, product reviews, account takeovers, and more. Instagram and TikTok are in higher demand than most other platforms due to the visual nature of their content and authority that influencers manage to build in their niche.
You can learn more about how influencer marketing works and the earning opportunities it presents in our post.
Bloggers
Bloggers produce content that can reach the top positions on the search engines results and can send highly targeted traffic to brands' websites to help them generate conversions. Blogs that have active readers who may be potentially interested in product recommendations are highly valued by companies and are often offered to advertise relevant products in the niche.
So, how do bloggers earn with affiliate marketing? Most times, bloggers receive a product to test or are invited to try out a service and write a detailed review highlighting the advantages of the offer to their audience. They add a link to the product or service's page and encourage their visitors to click said link and check out the offer. In the end, the blogger is rewarded for their work based on the sales they generated.
For example, if you write articles for a travel blog, you can recommend products that work well for a specific trip, such as transportation, accommodations, and so on. The key to success is to advertise only products that your audience can actually benefit from, while disclosing your partnerships to build trust with your audience.
Paid Search and Advertising
Paid search provides another opportunity to earn with affiliate marketing, but it can bring tangible results much faster. Here are the main reasons to consider paid marketing opportunities:
● Growing organic traffic takes time, especially since there may be tons of websites with a higher domain authority. Paid traffic comes at a price, but can help you bypass the competitors and get your content in front of the target audience much faster.
● Paid marketing allows you to generate highly targeted traffic to boost sales and grow a community of like-minded readers.
● With so many channels available, you can start paid advertising with just a few dollars and set up a convenient marketing budget. If the campaign turns out to work efficiently, you can increase your spending without risking everything from the very start.
There are many platforms to run paid marketing on. The most popular channel is Google Ads, which comes as no surprise since Google accounts for 83% of the global search market. If your bid is higher than that of your competitors, your ad will be shown at the top of the search results for the target keyword and will have a high chance of catching the attention of your target audience. Google Ads are also advantageous as they send users with purchasing intent.
Social media ads are also a great channel for paid advertising. With so many platforms available, you can choose the network that has the most relevant audience. Platforms like Facebook or Instagram have strong advertising opportunities and built-in analytics to monitor campaigns.
Email Marketing
Email marketing is a powerful affiliate channel that allows marketers to build a loyal community and reach their target audience directly in their mailbox. Some marketers see this approach as old-fashioned, yet its revenue is projected to cross the $10B threshold by 2023. That is why hardly any other approach can compare with email marketing in terms of return on investment.
To promote affiliate links with email marketing, you first need to grow a subscriber base by encouraging users to sign up for your newsletter. You can capture leads with an appealing signup form or a simple link to a registration form on your website, social media page, YouTube vlog, etc.
You can add affiliate links to your newsletter. Depending on the campaign, it can be a special announcement email to introduce the product or just a part of the relevant newsletter.
To learn the ropes of email marketing, you can join some email marketing courses.
Pros & Cons of Affiliate Marketing
| | |
| --- | --- |
| Pros | Cons |
| Unlimited earning potential. | High commissions are not equal to high profit. You also need to consider your audience, conversion rates, and other features of the program. |
| There are a lot of free courses that will help you learn the basics and get hands-on experience. For example, you can join Travelpayouts Academy to take free courses on all aspects of affiliate marketing. | Requires time and effort to learn how to run efficient campaigns. |
| Low starting costs and entry barrier. | There is an increasing level of competition. |
| A wide choice of products and brands to promote. | |
5 Main Reasons to Become an Affiliate
Nowadays, the web swarms with myriads of affiliate programs selling everything from clothes to financial products. While some affiliates perceive affiliate marketing as an additional revenue stream, for others, it has already grown into a full-fledged career. But, what makes affiliate marketing so appealing? Below we'll list the main reasons for becoming an affiliate.
Low start-up costs. This factor is extremely enticing for self-starting entrepreneurs and makes affiliate marketing an incredibly competitive sphere. Even if you want to start from scratch, the only thing you really need to pay for are a hosting account and a domain to create your own website.
But, even if you are unable or unwilling to set up a website, there are still numerous ways for generating affiliate income without a website, and without spending a dime.
Independence. Affiliate marketing allows you to be your own boss and gain independence both professionally and financially. It enables you to set your own working hours and choose what projects to work on and what products to promote. You can even become another digital nomad, traveling the world and working from wherever you want.
As for financial independence, the sky's the limit when it comes to potential revenue in affiliate marketing. Being an affiliate provides you with ample opportunities to earn as much as you want on one condition – that you invest enough time and effort in it.
It's a passive income. If you play your cards right at the beginning of your journey as an affiliate, affiliate rewards can become a profitable passive income stream for you.
No financial risks. As an affiliate, you don't have any long-term obligations binding you to one contract or another. So, if a program you've chosen isn't generating revenue, you may drop it, and sign up for another one.
No customer service concern. In affiliate marketing, the merchant is the one to handle orders, payments and shipping and to deal with customers. Your only task is to promote offers to your audience.
Real-Life Examples of Successful Affiliate Programs
Choosing the right affiliate program will allow you to hit the nail on the head in affiliate business from the start. Below, we'll give examples of top affiliate programs in various spheres which guarantee high revenue and mutual satisfaction both to affiliates and merchants.
Travel
The Booking affiliate program is a prime example of successful affiliate programs in the travel niche. Booking is one of the largest e-commerce companies in the world, granting access to numerous hotels and accommodations across the globe. Booking's global brand awareness, a highly optimized website, and one of the most favorable commission rates in the travel niche ensure increased income for its affiliates. This article reveals some secrets of successful Booking partners.
Travelpayouts is a fast-growing cost-per-action partnership platform that includes such brands as WayAway, Hotellook.com and other well-known brands. In addition to a collection of numerous credible offers, the Travelpayouts partnership platform provides its partners with a wide range of easy-to-use promotional tools, dedicated and professional customer service and competitive commissions.
Rail Europe is a pioneering online distributor of European rail products which provides a wide range of unique offers from over 50 railroads through Europe. The RailEurope affiliate program offers reasonable commissions to its affiliates which range from 3% on train tickets to 4% on rail passes. Moreover, it ensures effortless implementation and seamless integration to affiliate websites.
Ecommerce
Amazon is a giant internet retail website which sells all sorts of products imaginable. This variety is one of the reasons Amazon and its affiliate program called Amazon Associates are incredibly popular among affiliates. No matter what niche you are in, you'll still find something relevant to promote on Amazon. Commission rates are quite competitive and range from 3% to 10%.
EBay is a world-known online auction which runs a hugely successful affiliate program called eBay Partner Network. The program is different from usual affiliate programs because affiliates don't get a percentage of a product's price. Instead, they receive a percentage of the transaction fee eBay charges on every sale. The partner commissions are between 50%-70% of eBay revenue depending on the category of the item purchased.
Target is the second largest American discount retailer. Thanks to the brand's reliability and brand awareness, the members of its affiliate program get extensive opportunities for generating income. Though commissions are quite generous, they are limited to the four main categories including apparel and accessories, health and beauty products, baby gear and furniture, home and outdoor living.
Dating
EHarmony is one of the top global dating sites available in English and in Spanish. The eHarmony affiliate program offers its partners ample opportunities to earn a percentage of leads or sales generated by them. Moreover, netting a profit is made easier thanks to the brand's TV presence in many markets and essential advertising materials partners are supplied with.
Cupid is one of the best online dating resources online, which opens up a new world of dating possibilities for its users. As for the partners of its affiliate program, they are also at an advantage as the Cupid affiliate program offers one of the most generous commission rates in the niche.
SeekingArrangement has been in the dating world since 2006 and claims more than 20 million members in over 130 countries. The Seeking Affiliate program grants promotional materials to its partners and guarantees them high commissions with performance-based bonuses.
Other Affiliate Marketing Programs
In addition to the categories listed above, the internet abounds with numerous other affiliate programs in various categories including health and beauty, photography, loans, books and subscriptions, etc. You can read about the 25 top affiliate programs you can make money with in 2019 in this article.
How Much Money Can You Actually Make From Affiliate Marketing?
The most common question asked in relation to affiliate marketing is "Does affiliate marketing work for generating a substantial income?" Truth be told, there are no direct answers to this question. Your earning potential depends on numerous factors such as the niche you've chosen, how much of your time, effort and dedication you put into your affiliate business, etc.
Like any other business venture, an affiliate business takes time to grow and you can't expect to receive immediate rewards. To make a substantial income from affiliate marketing, you have to treat it as you would treat any other business.
It means that there are no shortcuts and get-rich-quick schemes, and to succeed you have to establish your brand's awareness and credibility, do some research of your niche, plan your actions far in advance and analyze your strengths and weaknesses.
Another factor you should keep in mind is that affiliate marketing is an uber-competitive industry, so if you want to rake in money from it, you can't afford to be second best. Start off on the right foot, establish your name in the niche, and provide exceptional content and additional value to your audience.
Eventually, all the time and effort invested will pay off, and your affiliate business will become an incredibly lucrative revenue stream for you.
Conclusion
Affiliate marketing is a lucrative monetization strategy that allows content creators and marketers to earn passive income. There are multiple affiliate channels to leverage, such as blogging, email marketing, paid search, and more, to drive traffic to affiliate offers. Join Travelpayouts now to give affiliate marketing a try and see how it goes.