How Affiliate Marketing Through Email Works
The main problem when making a sale is that the customer is often not ready to buy. Especially in the digital world with much competition, standing out is not easy. Here, creating a direct relationship with your user becomes essential.
Much of the long-term profits that come from affiliate marketing can be attributed to promotions via email because a loyal user is more ready to buy your product. You can offer your promotions through a hyperlink and keep track of sales or send users back to your website to complete a purchase.
It's not enough, of course, to put some links or photos here and there. Building an email list for affiliate marketing needs more work to be successful. Creating captivating newsletters and valuable content will bring you great advantages.
Why an Email List Is Important in 2019
Email marketing always seems to go out of fashion as if it were something old and outdated, but if done correctly, it's a system that can bring great results. You create direct contact with the users and make them participate in your business.
Often, people go looking for new customers, forgetting about those they already have. It's a very common mistake, but if you think about it, it's easier to convert a customer who trusts you than a user who does not know you.
Building Email Marketing Lists
Now that you know the advantages of email marketing, let's take action by creating your first list. As you read above, you need to establish your strategy.
Your goal is to have contacts to whom you can offer your products so let's start with the following:
Plan the subject and goals of your emails
Prepare a template to use
Identify your audience and create your lists
To help you in the beginning, you could use platforms such as MailChimp or GetResponse, which provide free or low-cost plans.
Once you have made your list, you can decide to work in one of two ways:
Mass email in which you send the same product or offer to all your contacts, focusing on the number of possible buyers
Specific emails profiling your target and focusing more on the quality of the user and proposing a specific offer for each list
The difference between the two systems is in the possible gains. Aiming at the pile can bring results, but having a targeted and segmented list will grow your sales. Studying the results of your campaign can help you be more accurate in creating your affiliate marketing email campaign.
How to Attract Sign UPS
It doesn't take big things to get your users to register for your list. Here are the five most important points to implement:
Emphasize a call-to-action — differentiate the colors of buttons and try to attract user attention.
Assure your users that you will protect their data and not give it to anyone.
Offer an incentive to push registrations — a free e-book or a discount voucher are always great.
Use a pop-up form to visually capture users' attention and prompt them to register.
Do not request too much data — a name and email address may be enough.
These points are the basis of the success of your affiliate email marketing list.
Retaining Subscribers
Acquiring a new customer costs almost five times more than building user loyalty, which is why it's important to take care of those who have left you their email addresses. It's a challenge you have to face and win.
Using double opt-in to ensure that only qualified leads are added to the list. Double opt-in means that your clients will receive an email from you asking them to confirm their subscription. If they do not confirm, they will not be added to the list.
Optimize your subscription cancellation page. You can give users the option to manage their preferences rather than cancel the full subscription.
Offer users the choice of which lists they want to subscribe to or how often they want to receive your emails.
Segment your mailing list. Users are often deleted because they are not interested in what you're offering. Segmenting will also increase the opening rates.
Don't simply sell but build a relationship and give value to your users.
Ask for feedback from your users. Create a survey of what they would like to read or find on your site, and share it with them updates about your business
Pamper your users, make them feel important, and address them in a friendly way, as if you were talking to a friend. Create a relationship of trust, and your list will always be full.
Sell the Benefits
Selling the benefits means describing one or more features of your offer so that the customer understands the benefit of buying your product. Sounds boring, right? Not selling but offering a solution to a problem sounds better, doesn't it?
Here's how you propose something that makes a difference. Your goal must be to sell, of course, but the way in which the sale is made is important. Offering a solution to your customers' problem and showing how your product can be useful rather than just praising your product will bring you results because the use of words is more important than you think. Not being able to rely on physical contact, you have to aim to excite your user right from the start.
Consider Acquisition
You can acquire contacts directly through lead generation (a form on your landing page, Facebook lead ads, and so on) or the purchase of a database with regular contacts, carefully checking that the registered users have given their consent for the company to use their data. Economically, it is the cheapest form of marketing.
To start, you will surely have to invest your time to create something unique and useful to the user. Automated the process of sending your campaigns and do tests to convert your users better.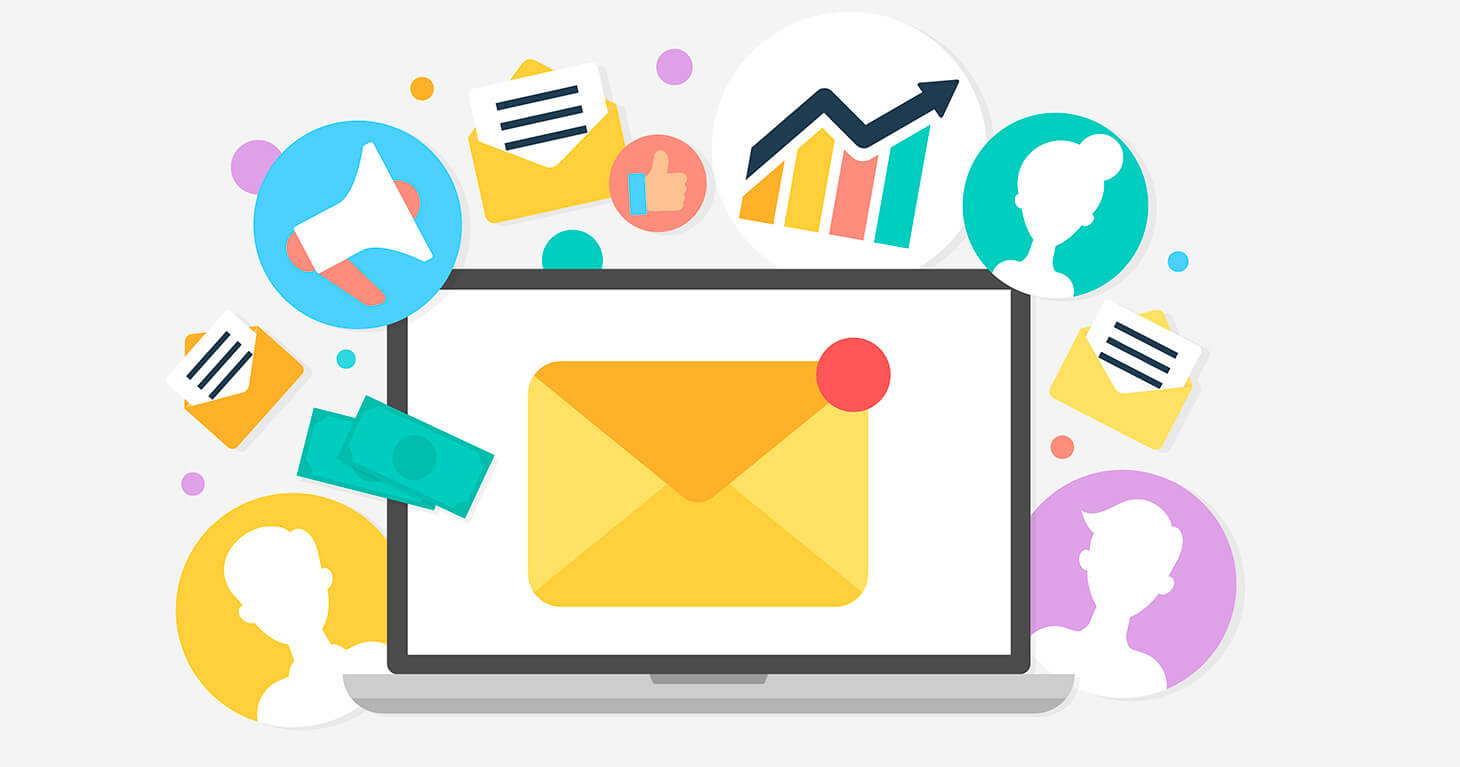 Monetization of an Email List With CPA Networks
If you want to monetise your list through CPA networks, you have many networks at your disposal. The main ones you should look at are the following:
Travelpayouts;
Clickbooth;
PeerFly;
MaxBounty;
W44
NeverBlue.
The gains you can make could be very high. The main difficulty is entering the networks — they have precise requirements, and the verification process takes a long time.
We have already described the topic in detail: how to earn money and rewards in a travel niche with email marketing.
Alternative Monetization Methods
You may want to consider alternatives methods that are easier for monetising your list, such as selling clicks, which are not often used for email marketing for affiliate marketers but have ample possibilities. Alternatively, you may want to make your newsletter a paid subscription by offering things of absolute value in return, or you could place banner ads in your emails.
Tips for Building Email Lists
Here are the most useful tips that I would have liked to receive when I started. Make good use of them:
Discuss the benefits your customers will get if they sign up.
Indicate how often your emails are sent.
Offer incentives with coupons and prizes or something useful.
Target the lists as best as possible.
Use friendly or serious text if you prefer, but always follow an editorial line.
Do A/B tests, experiment, and never stop — you can always improve.
Is It Possible to Earn an Income via Email Marketing in 2019
Making money online is not easy, but when you have a good list of email addresses, the road is downhill. For its ease of implementation and freedom in offering your product, email marketing remains the starting point for a successful business. Think of Facebook and its huge email list. All of us have entered our data, the lists are well targeted, and we all receive advertising based on our interests, all free of charge.
Do you understand the power of the list? Even a small but good quality email list can be a source of $200–300 per month.