Why Hire a Coach? The Benefits of Professional Guidance in Affiliate Marketing
Affiliate marketing can be a highly lucrative source of income, but the learning curve can be steep. Hiring a coach offers several benefits that can help you master the complexities of this ever-evolving industry.
A coach can provide personalized guidance tailored to your specific needs, ensuring you stay on track and progress. With their wealth of experience, they can help you avoid common pitfalls and provide insights into proven strategies that deliver results.
Furthermore, coaches can save valuable time by cutting through the clutter and directing you to the most relevant resources and tools. This allows you to focus on implementing the best strategies for your unique situation rather than getting lost in an overwhelming sea of information.
As Shelley says about her experiences learning to master affiliate marketing, "…working with a professional, works…and even coaches have coaches. Free info is great, but only if it's good free info. Sadly, so much of it isn't." Shelley invested in a coach herself, and it paid off. In 2022, her third year of blogging, she made over $250,000 with affiliate marketing alone.
The Top 7 Coaches to Learn Affiliate Marketing: Navigating the Path to Success
As you embark on your journey to master affiliate marketing, having the right mentors is crucial. These professionals have helped countless travel bloggers and content creators succeed; with their guidance, you can do the same.
So who are the top affiliate marketing coaches? Let's dive into the list of the top 7 coaches who can help you unlock the full potential of affiliate marketing for your business.
1. Sharon Gourlay: Expert Affiliate Marketer and Founder of Digital Nomad Wannabe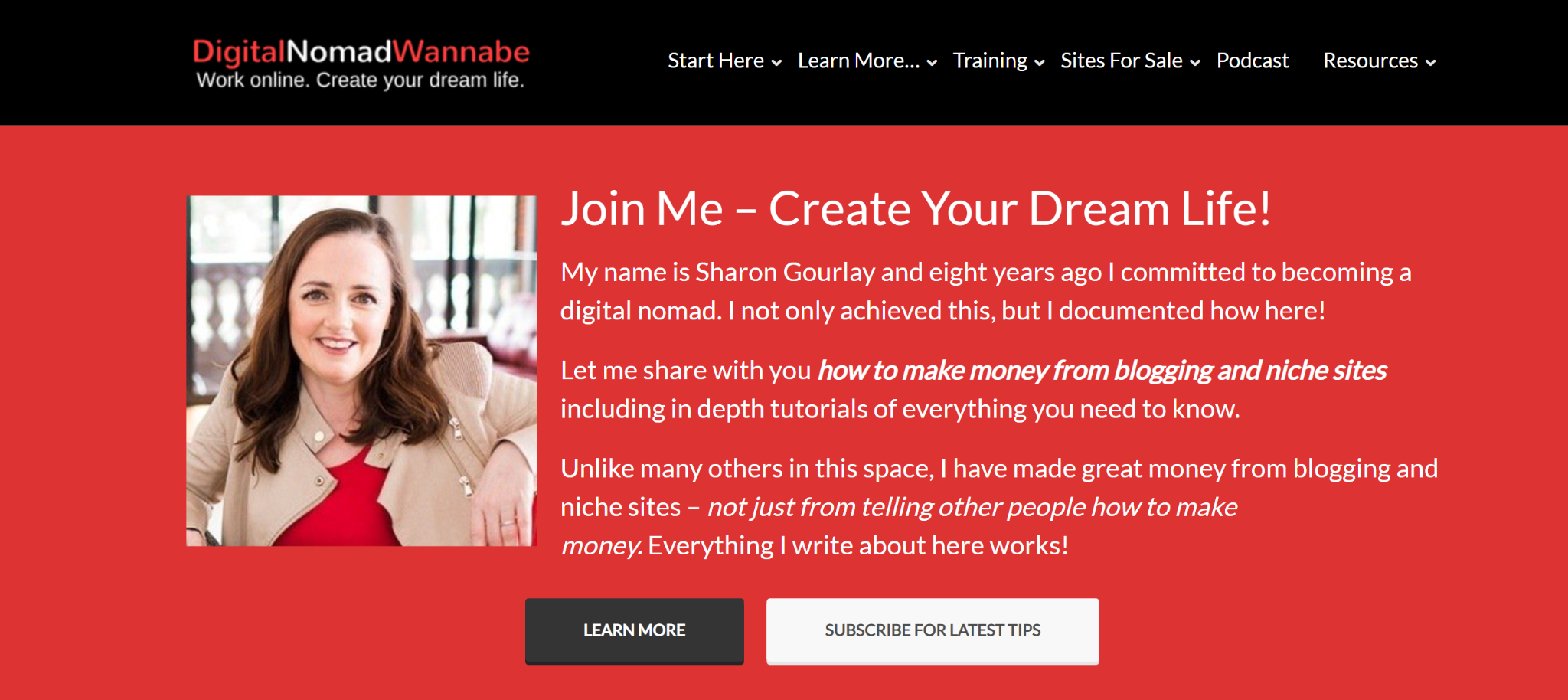 Before Sharon became an expert affiliate marketer, she was a family travel blogger. In 2013, she decided to start the journey of monetizing her blog, Where's Sharon. In 2014, her family became full-time digital nomads, and by 2015 she was making around $8,000-$15,000 a month from affiliate links on her travel site alone.
That's when she decided to launch Digital Nomad Wannabe, a thriving online community for aspiring digital nomads seeking to create successful online businesses. Her specialties are SEO, affiliate marketing, how to make money from blogging and niche sites.
What sets Sharon apart from other affiliate marketing coaches is her commitment to providing practical, actionable advice based on her experiences. She understands the unique challenges of digital nomads and is dedicated to helping them overcome these hurdles to succeed. She has been there and done that; now, she's teaching others to do the same.
Sharon has also partnered with Travelpayouts Academy to offer a free course called Boost Travel Affiliate Revenue Using SEO. The online course covers everything from setting up an affiliate site to advanced strategies for driving traffic and maximizing revenue. By enrolling in this free course, you'll gain access to Sharon's expertise and proven methods for building a profitable travel blog.
To learn more about Sharon Gourlay and her affiliate marketing course, visit Travelpayouts Academy.
2. Shelley Marmour: Founder of Travel Blogging 101 & Multiple Mexican-Niche Websites
Before becoming an accomplished affiliate marketer, Shelley Marmour started her journey as a travel blogger with a passion for Mexico. In 2020, she launched her first website, Travel Mexico Solo, and earned zero dollars. That's when she realized she needed to invest in herself by investing in courses and coaching services.
Shelley is an excellent example of the power of coaching. As a travel blogger with limited knowledge of monetizing her blog, Shelley hired a coach. In 2021, she hired Laura from Scale Your Travel Blog for private coaching services. And they paid off. Shelley's year 2 income was $8,540, and her year 3 income jumped to $272,569. In one year, she had 30X her income. Shelley also has an ambitious 2023 goal of hitting seven figures.
Shelley then decided to share her expertise with fellow travel bloggers and content creators, leading to the birth of Travel Blogging 101. Along with a website, and an active Facebook group, Shelley also provides coaching services and courses.
​​What sets Shelley Marmour apart is her honesty, transparency, and no-nonsense attitude. She tells it like it is, providing clear guidance without any fluff. She provides genuine advice for success. She also specializes in niche markets, buyer-intent keywords, and affiliate SEO. Translation: she can help you find the keywords that will earn you more money.
To learn more about Shelley Marmour, visit Travel Blogging 101 or join her affiliate marketing Facebook group here.
3. Mike & Laura: Scale Your Travel Blog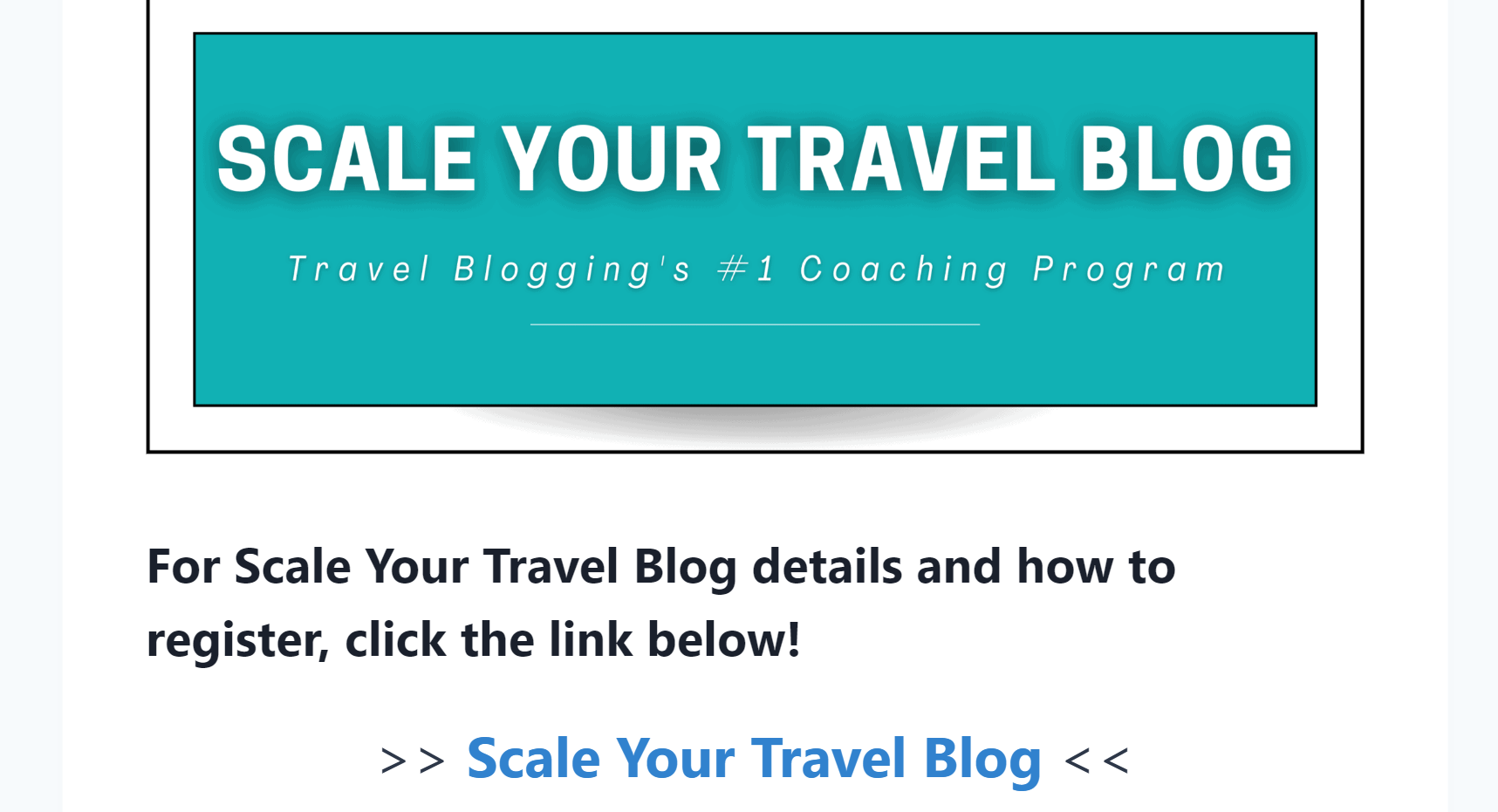 In April 2017, Mike and Laura decided to hit the road, and they've never really looked back. As they traveled the world, they were able to transform their travel blog into a full-time business to support their adventures.
After experimenting with various strategies and learning from their successes and failures, Mike and Laura launched a course called Scale Your Travel Blog. In this highly-regarded affiliate marketing coaching program, they teach you how to generate a predictable income stream through their proven methods.
What makes Mike and Laura stand out is their firsthand experience in successfully scaling a travel blog, their dedication to sharing their knowledge through a comprehensive group coaching program, and their commitment to providing personalized support. Their unique approach, which includes site audits, a private Facebook mastermind, and step-by-step modules, ensure that aspiring travel bloggers receive the guidance and resources necessary to achieve their goals.
To learn more about Mike & Laura, visit Scale Your Travel Blog.
4. Jessie Festa: Jessie on a Journey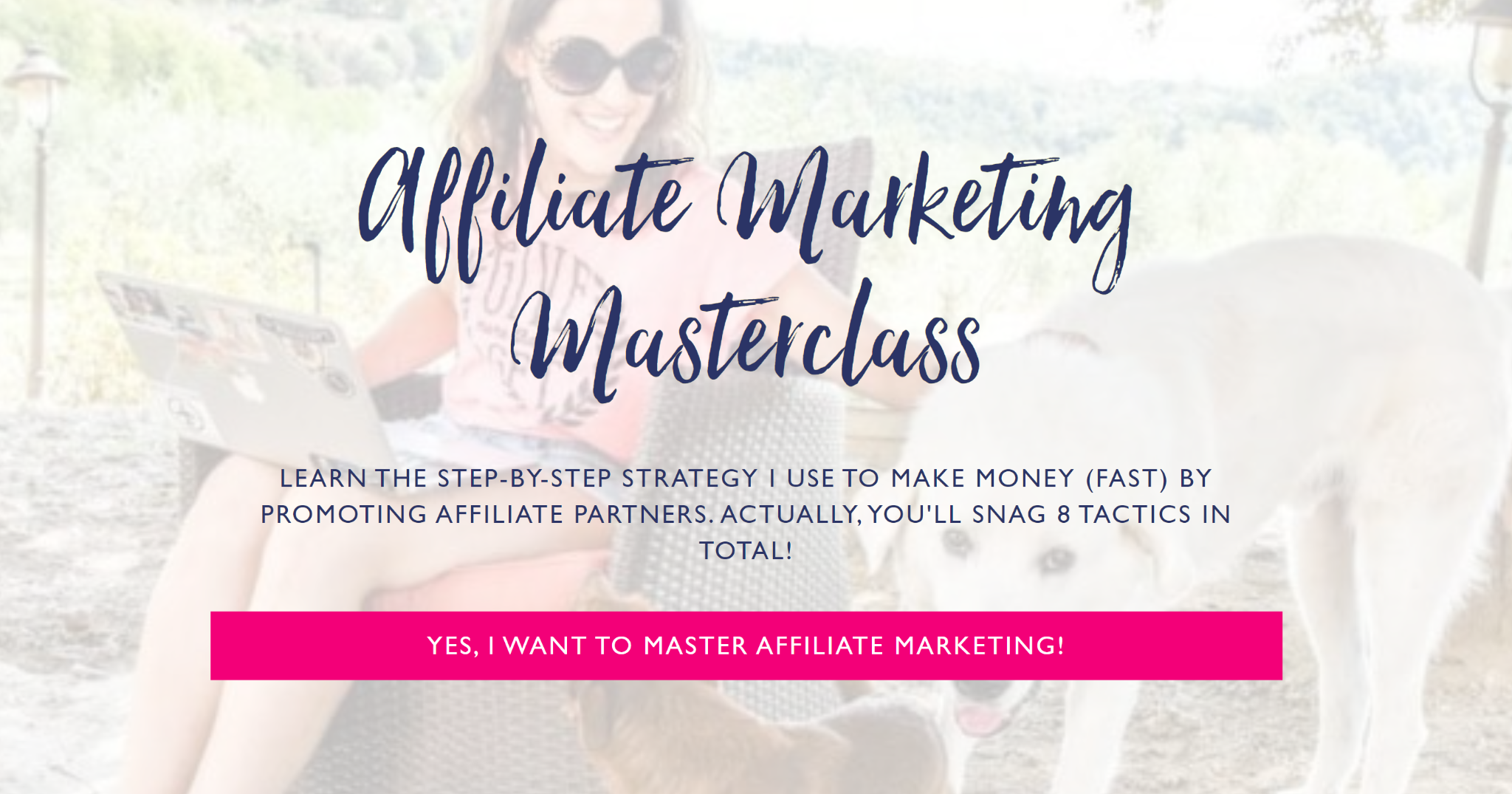 Jessie is a travel blogger who, like many other bloggers, decided to quit her regular 9 to 5 to do things her way. She started waitressing as a way to give her time to come up with a plan, and one day she stumbled on a travel writing class. It was that class that made her realize she could get paid to travel the world (and write about it). And that's what she did.
Today, along with running a profitable travel blog, she also teaches others how they can do the same. What distinguishes Jessie is her relatable and transparent approach, openly sharing her personal experiences and insights. And the best part? She also offers a range of free resources, like her Affiliate Email Freebie, for anyone looking to dip their toe into affiliate marketing.
Now, along with freebies, she also offers paid resources, like her Affiliate Marketing Masterclass, in which she outlines the step-by-step strategy she used to make money by promoting affiliate partners.
With these resources, Jessie empowers her audience to create profitable affiliate businesses by providing expert guidance, templates, and examples. As a trusted thought leader in the field, Jessie on a Journey is committed to helping others succeed in travel affiliate marketing.
5. Leane Scott: Founder of Passive Income Superstars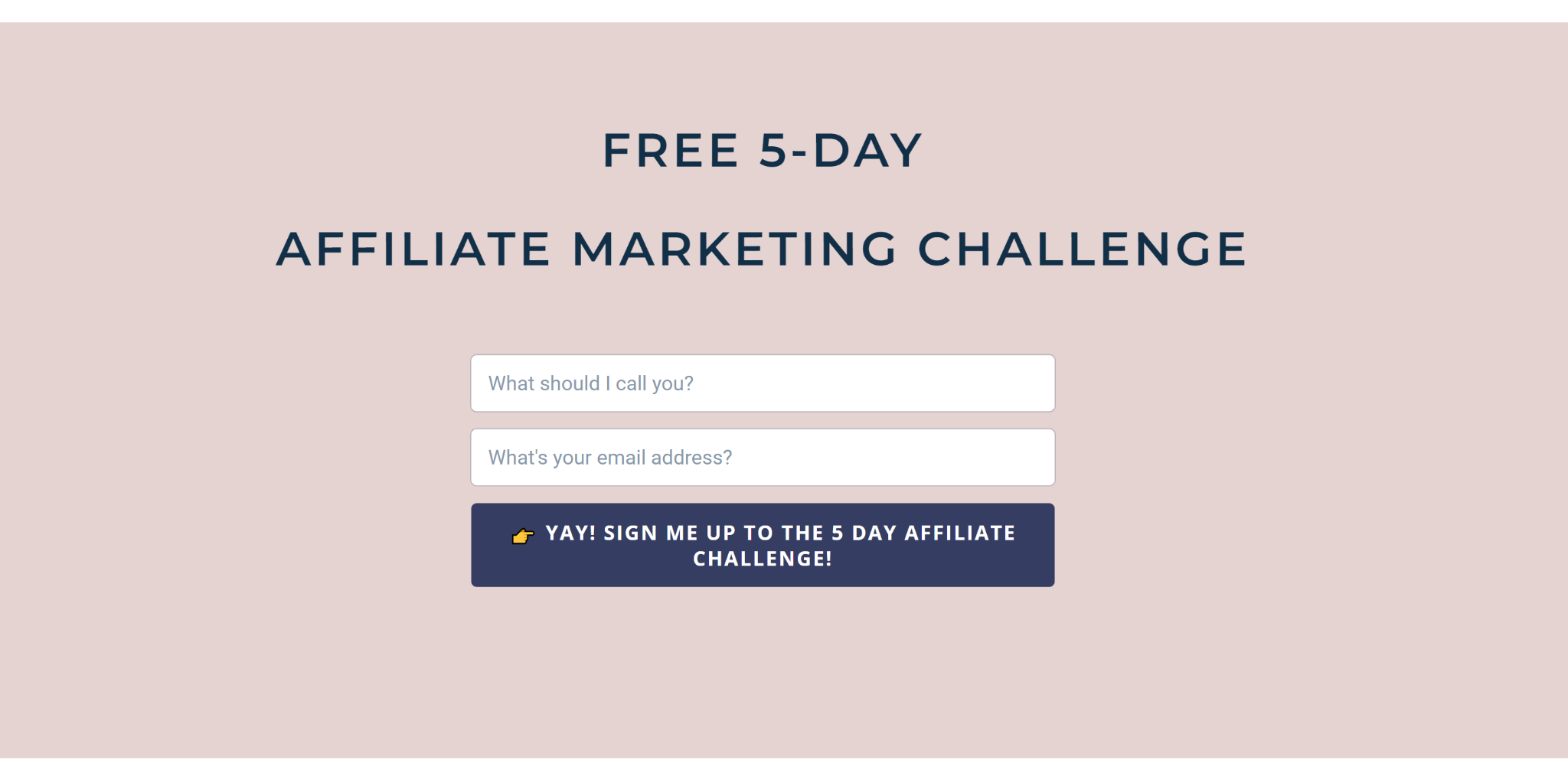 Before Passive Income Superstars became a go-to resource for affiliate marketing enthusiasts, its founder, Leane Scott, was a travel blogger looking for ways to monetize her content. As she
delved into affiliate marketing, she discovered the power of passive income and eventually developed a successful blueprint for earning a consistent income from her blog.
Passive Income Superstars was born out of her desire to share these hard-earned lessons with other aspiring bloggers and content creators. Leanne doesn't believe you need a huge following to earn money with your blog. Instead, she teaches how people can approach passive income strategically while promoting connection, trust, and authenticity.
Leanne's commitment to breaking down complex concepts into manageable steps makes Passive Income Superstars stand out. Her guidance is designed to help you build a solid foundation for long-term growth.
To learn more about Passive Income Superstars and its affiliate marketing courses, click here to visit the website.
6. Spencer Mecham: Founder of Builapreneur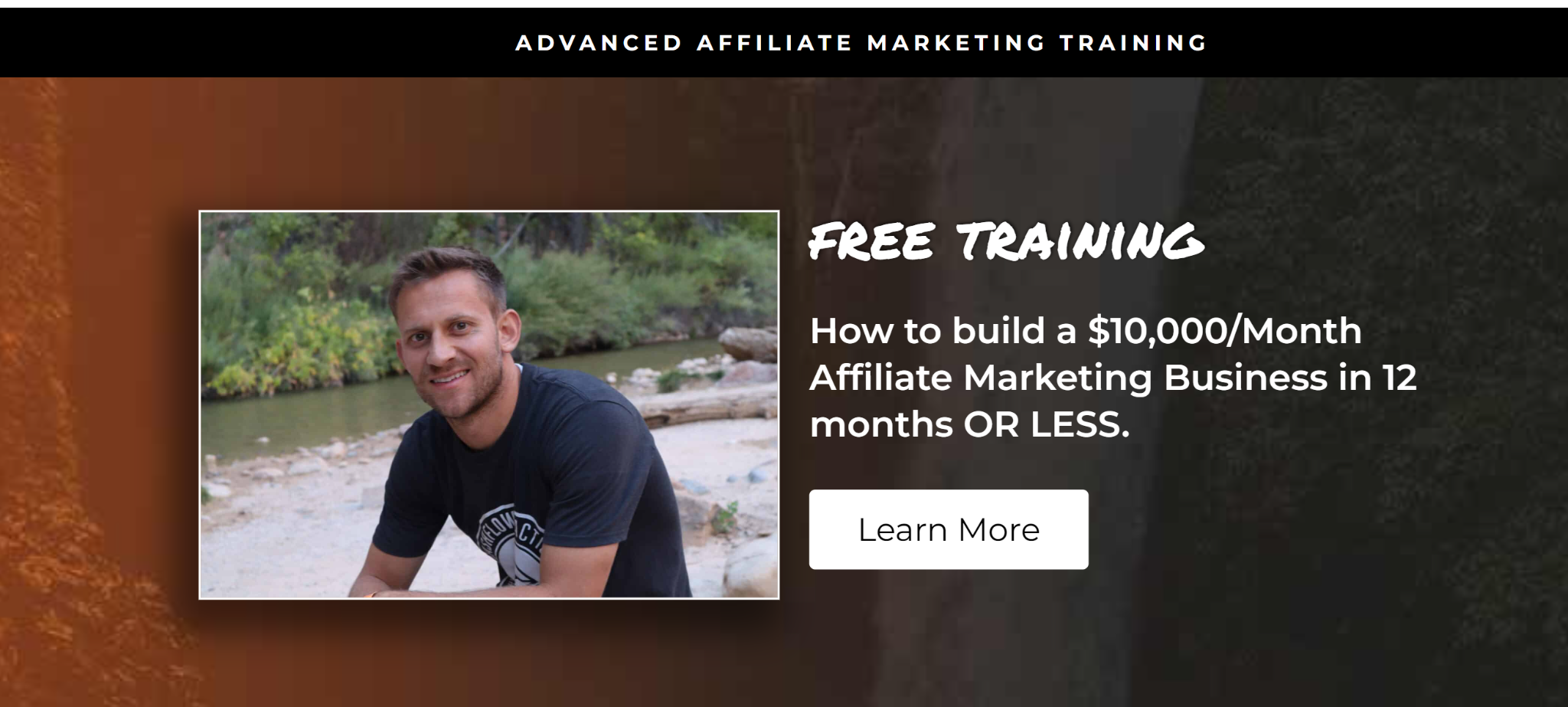 Spencer Mecham started his journey in online marketing, seeking to create a sustainable income and enjoy the freedom of a location-independent lifestyle. With a wealth of knowledge and experience, he founded Buildapreneur, a platform dedicated to helping others succeed in affiliate marketing.
Buildapreneur offers a variety of courses, coaching services, and resources designed to teach aspiring affiliate marketers the essential skills required to create and grow their own online businesses. Spencer also has a Youtube channel where he shares his expertise in affiliate marketing, sales funnels, and email marketing for free.
What distinguishes Spencer Mecham is his dedication to sharing practical, real-world guidance rooted in his personal experiences. He offers a wealth of free content, openly discloses his earnings to support his claims, and has established himself as a thought leader in the affiliate marketing space.
To learn more about Spencer Mecham and the resources available at Buildapreneur, click here to visit the Buildapreneur website.
7. Michelle Schroeder-Gardner: Making Sense of Cents
Michelle Schroeder-Gardner founded Making Sense of Cents in 2011 as a personal finance blog to help readers achieve financial freedom. Through her wealth of experience and knowledge, Michelle shares practical advice on various topics, such as saving money, making money, and managing finances effectively.
As Michelle delved deeper into affiliate marketing, she unlocked the potential of passive income and eventually formulated a successful strategy for consistently generating income through her blog. Today, she earns a monthly revenue of around $50,000 from affiliate marketing alone.
Michelle stands out as an affiliate marketing coach because of her relatability, honesty, and transparency. As she shares her own journey, she can connect with aspiring marketers and offer valuable insights. Her focus on authenticity and strategic income generation, along with her impressive track record, make her a great coach for those seeking success in the affiliate marketing space.
To learn more about Michelle and the resources available at Making Sense of Cents, click here to visit the Making Sense of Affiliate Marketing Course.
Additional (Free) Resources You Can Use
For marketers who are just starting or are on a budget, there are plenty of free resources available to help you learn the ropes of affiliate marketing. These resources can provide valuable insights and tips without investing in a paid coaching program. Some of the best free resources include:
By utilizing these free affiliate marketing resources, you can gain a solid foundation in affiliate marketing and start your journey toward building a successful blog.
Final Thoughts: Affiliate Marketing Coaches
In reality, finding the right affiliate marketing coach or resource can make all the difference in your journey as a travel blogger or content creator. By learning from the experiences and expertise of these top coaches, you can navigate the challenges of affiliate marketing with confidence.
Whether you're just starting or looking to scale your business, these coaches and resources can provide invaluable guidance, helping you achieve your goals and build a sustainable, profitable online presence.
Embrace the opportunity to learn from the best and watch your travel blog or small business thrives. What are you waiting for?
Join the Travelpayouts Partnership Platform
Access exclusive tools and the best travel affiliate programs, including flights, hotels, car rental, insurance, tours and activities, all in one place.
Join Today
350,000 partners already trust us
100+ travel brands
$40M+ total paid since 2011