10 Affiliate Marketing Secrets & Hacks
Embarking on your affiliate marketing journey can be both exciting and challenging. To help you succeed, we've compiled a list of 10 powerful affiliate marketing secrets and hacks (plus a bonus hack) that can boost your performance and maximize your earnings.
So, buckle up, and let's unlock the secrets to achieving greater success in affiliate marketing.
Secret 1. Choose the Right Niche
Selecting the right niche is one of the most critical factors in ensuring your affiliate marketing success. Your niche should be something you're genuinely passionate about, as your enthusiasm will translate into more engaging content for your audience. Moreover, working within a niche you love will keep you motivated and committed to producing quality content over time.
However, passion alone isn't enough. It's crucial to choose a niche with a high potential for profitability, as well. Research your target market to understand its size, the level of competition, and the potential for growth. Look for niches with a balance of high demand and moderate competition, as these offer the best opportunities for earning. Additionally, consider the variety of affiliate products available in your chosen niche, which will directly impact your income potential. By selecting a niche that combines your passion and high-earning potential, you'll be well on your way to affiliate marketing success.
As a travel blogger, be aware that travel is already quite saturated as a topic, so niching down is essential. For example, travel → outdoor travel → scuba diving & snorkeling. And believe it or not, there are actually quite a few scuba diving blogs already out there. So in this example, you'd look at the competitors and see how your blog could stand out. One way of doing this is researching keywords to see what the competition is like.
Check out this video from Travelpayouts Academy to gain a better understanding of the significance of selecting a niche and how to do it right.
Secret 2. Understand Your Target Audience
Once you've identified your niche, it's crucial to understand your target audience. Knowing who you're writing for will not only help you create content that resonates with them, but it will also guide your affiliate product recommendations. By tailoring your content and product suggestions to your audience's preferences and needs, you'll be more likely to generate sales and build trust with your readers.
For instance, if you're targeting 20-something backpackers, you'll want to focus on budget-friendly travel tips, hostels, and affordable experiences rather than luxury hotels and high-end resorts. Understanding your audience's demographics, interests, and buying habits will help you create content that genuinely appeals to them.
💡 It's important to consider your audience's geographic location if you're aiming to join ad networks like Mediavine, as they prioritize traffic from the United States, Canada, and the UK.
Secret 3. Create a Mobile-Responsive Speed-Optimized Website
While having an aesthetically pleasing website is certainly a plus, ensuring your site is fast, and mobile-responsive is far more important. A slow website can negatively impact your search engine rankings, as Google tends to deprioritize sluggish sites.
Additionally, a slow website can lead to a poor user experience, causing potential customers to leave your site before they even explore your content or product recommendations. When building your site, avoid clunky website builders like Divi. Instead, opt for WordPress themes like Kadence or GeneratePress, which are known for their impeccable speed performance. They also offer both free and premium versions, perfect for budget bloggers.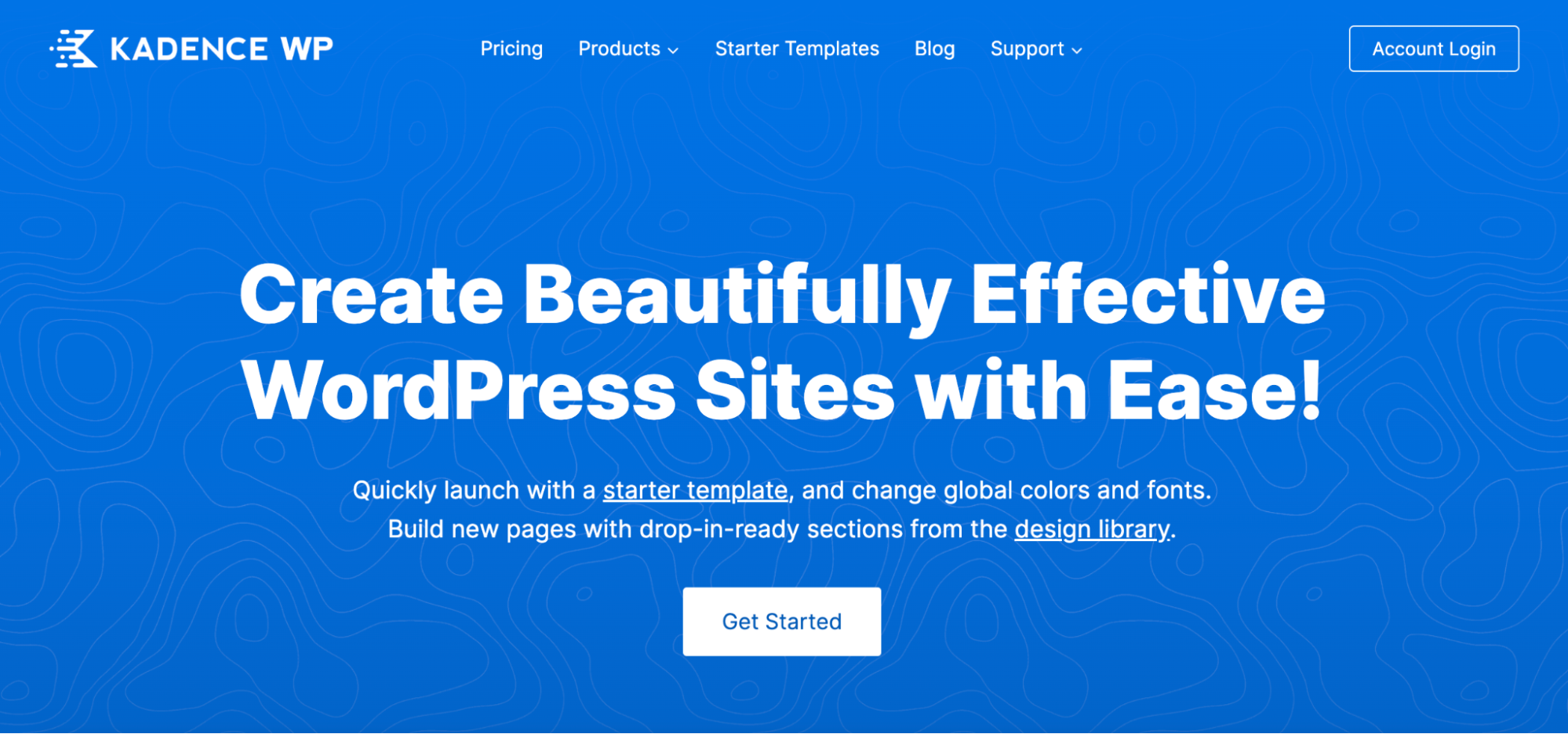 Focusing on mobile responsiveness is equally essential, as a significant portion of your audience will access your site from their smartphones. Finally, another crucial factor that affects your website's speed and performance is your choice of hosting platform. Opting for a reputable and reliable hosting provider can significantly affect your site's loading times, leading to a better user experience and higher search engine rankings.
Secret 4. Nail SEO
SEO (Search Engine Optimization) is likely to be the main driver of organic traffic to your website, making it essential to master its various aspects. To succeed in SEO, you'll need to understand keywords and how to rank for them while also focusing on a solid backlink strategy.
Keywords are the terms people search for online, and targeting the right ones can help your website rank higher in search engine results. As a result, keyword research tools are essential, but they can be tricky to master, especially if you're new to SEO. Most bloggers (especially those on a budget) often opt for KeySearch, Ubersuggest, RankIQ, and/or SuferSEO. There are many options out there, including SEMrush, Moz, and Ahrefs—to name a few.
💡 Most bloggers overlook the power of buyer-intent keywords. These keywords indicate a user's intention to make a purchase. These keywords typically convert better, leading to increased affiliate earnings. For example, terms like best travel backpacks or affordable vacation packages suggest the searcher is ready to buy. Targeting buyer-intent keywords can drive higher-quality traffic to your site and boost your affiliate marketing results.
To gain a better understanding of buyer keywords and why they are important for boosting your affiliate income, take a free course with expert Sharon Gourlay.
On top of writing articles with relevant, high-volume, low-competition keywords, you should also implement a backlink strategy, especially if your blog is new. This process can boost your site's authority and improve its chances of ranking higher on search engines. To generate backlinks, you can contact other bloggers for guest posting opportunities, respond to inquiries on HARO, engage in relevant forums, and create share-worthy content.
Secret 5. Focus On Quality Content
While targeting the right keywords is crucial, it's equally important to focus on creating high-quality content that provides value to your audience. By delivering informative, engaging, and well-written content, you can establish trust with your readers and improve your chances of turning them into loyal followers and, ultimately, customers.
To optimize the content creation process, consider using AI content tools to help you quickly and efficiently generate high-quality articles. Tools like ChatGPT and Jasper.ai are excellent examples of AI-driven content generators that can assist you in crafting compelling blog posts and articles tailored to your niche. These tools can save time, allowing you to focus on other aspects of your affiliate marketing strategy.
Remember, high-quality content not only attracts and retains readers but also signals to search engines that your website is a valuable resource. Investing time and effort into creating exceptional content builds a solid foundation for long-term affiliate marketing success.
Secret 6. Build an Email List
An email list allows you to connect with your audience directly and deliver personalized content, recommendations, and promotions straight to their inboxes. It helps nurture relationships with your readers and increases the likelihood of conversions.
To entice people to sign up, offer a value proposition or a hook, such as a free eBook or exclusive content. However, gaining their trust and loyalty goes beyond the initial sign-up.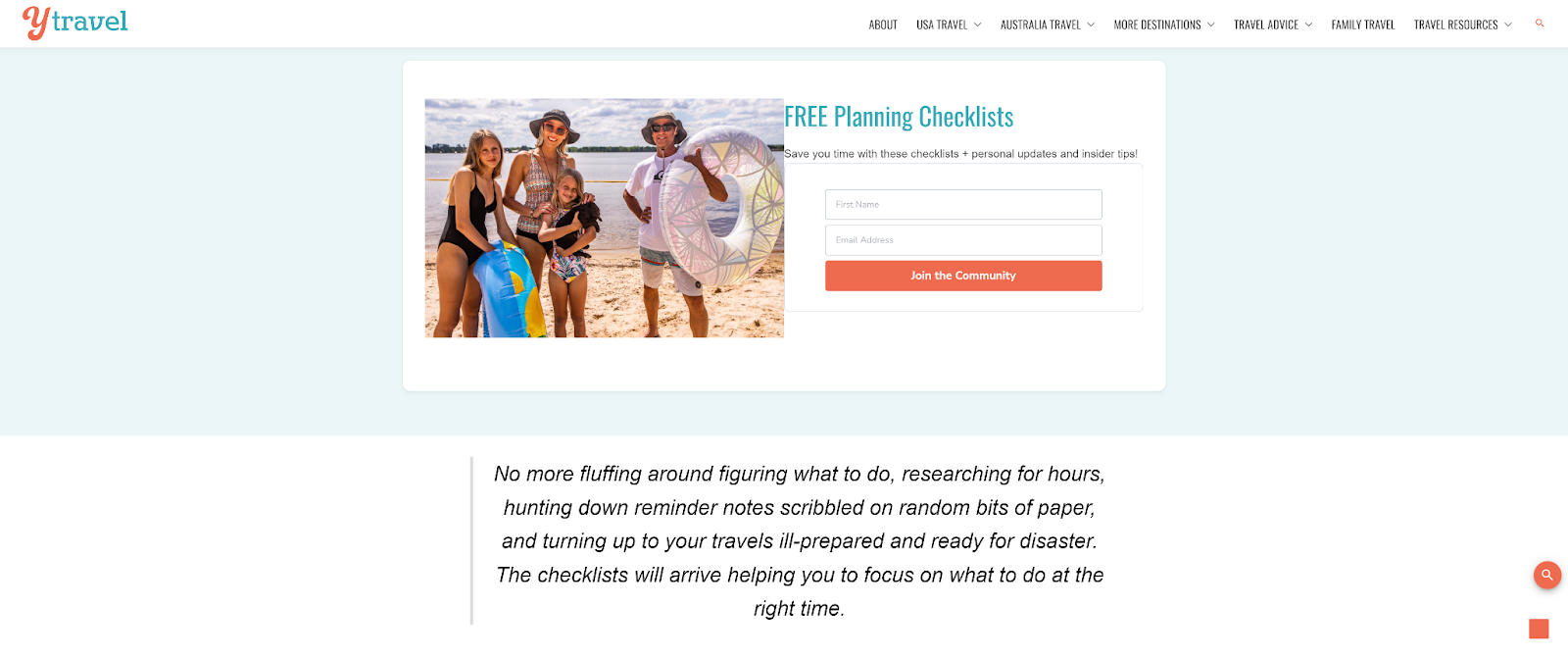 To cultivate a loyal audience, share valuable content, insights, and stories that resonate with your subscribers without being spammy. This approach nurtures relationships and makes your audience more receptive to your affiliate marketing efforts. By focusing on creating a genuine connection with your subscribers, you'll increase the likelihood of them engaging with your affiliate recommendations, leading to greater success in your affiliate marketing journey.
Secret 7. Use Multiple Affiliate Programs & Combine Different Promo Tools
Maximizing your affiliate marketing success requires strategically using various promotional tools while also joining multiple affiliate programs. Combining different tools, such as widgets and links, can create a more engaging user experience and increase the chances of conversions.
By joining multiple affiliate programs, you can promote a wider range of products and services, increasing your earning potential. This approach also helps to minimize risks associated with relying on a single program or platform. Always keep an eye out for new opportunities and partnerships to expand your affiliate marketing portfolio and boost your earnings.
At times, managing multiple affiliate programs can be challenging and confusing. That's where Travelpayouts comes to the rescue. Our all-in-one platform streamlines the process of tracking and optimizing your affiliate marketing efforts, making it easier for you to stay organized and focused on what truly matters—growing your online business and maximizing your earnings.
Secret 8. Be Transparent
Above all else, be transparent. Transparency is key to building and maintaining trust with your audience. It's crucial to disclose that you're promoting affiliate products and earning commissions for the sales made through your referral links.
This transparency not only helps you adhere to legal requirements, such as the Federal Trade Commission (FTC) guidelines in the United States, but it also fosters a sense of honesty and openness with your readers.
To maintain transparency, clearly state that you're using affiliate links in your content. You can add a disclaimer at the beginning of your blog posts or a dedicated disclosure statement on your website. Ensure your disclosure is visible, easy to understand, and clearly communicates that you may receive a commission for purchases made through your affiliate links.

Secret 9. Test & Track
It is essential to test and track different strategies to determine what works best for your audience. By carefully monitoring your campaigns' performance, you can identify the most effective tactics and refine your approach accordingly.
One of the ways you can do this is by adding campaign tracking to your affiliate links to see which articles and promotional efforts are converting better. This information can guide you in making data-driven decisions about where to focus your energy and resources.
As your affiliate marketing earnings grow, consider investing in advanced tools like Affilimate. Affilimate is a comprehensive platform that helps you monitor, optimize, and grow your affiliate revenue. It offers features such as tracking, analytics, and optimization tools, allowing you to make informed decisions about your campaigns and fine-tune your strategies to increase conversions and earnings. You can refine your approach and earn more money by leveraging these tools.
Secret 10. Stay Up-To-Date With Industry Trends
Last but not least, to stay ahead of the competition and maximize your earnings, it's crucial to keep up with the latest trends in affiliate marketing. The industry is constantly evolving, with new strategies, tools, and platforms emerging regularly. By staying informed and adapting to these changes, you can ensure that your affiliate marketing efforts remain relevant and effective.
Consider subscribing to industry newsletters, joining online communities, and attending conferences or webinars to stay informed about the latest developments in the affiliate marketing world—you can also always read the Travelpayouts blog. This proactive approach will not only help you stay current but also provide opportunities for networking, learning from other professionals, and discovering new ideas and tactics that can boost your affiliate marketing success.
BONUS SECRET: Use Paid Advertising to Scale
If you want to accelerate your affiliate marketing success and grow your traffic rapidly, paid advertising can be a game-changer. By utilizing platforms like Facebook Ads, Google Ads, or even Instagram Ads, you can drive targeted traffic to your affiliate-specific posts or increase your overall traffic at a faster pace.
However, it's crucial to be strategic with your paid advertising efforts. Develop a clear understanding of your target audience and create compelling ad creatives that resonate with them. Additionally, keep an eye on your ad performance and make necessary adjustments to optimize your return on investment (ROI). By using paid advertising intelligently, you can supercharge your affiliate marketing efforts and achieve greater success in a shorter period.
Final Thoughts: Affiliate Marketing Secrets and Hacks
In conclusion, mastering these 10 affiliate marketing secrets and hacks can be the ultimate game changer. By focusing on quality content, understanding your audience, and leveraging multiple affiliate programs, you'll be well on your way to success.
And if you need more help, Travelpayouts is an excellent platform to consider. By consolidating numerous affiliate programs under one roof, Travelpayouts makes managing and tracking your affiliate partnerships easy. With access to a wide range of travel-related products and services, you can diversify your income streams and maximize your earning potential all under one roof.
Ultimately, remember the key to affiliate marketing success is persistence, patience, and knowledge. Apply these secrets and hacks, and watch your affiliate marketing efforts soar. Good luck.
Join the Travelpayouts Partnership Platform
Access exclusive tools and the best travel affiliate programs, including flights, hotels, car rental, insurance, tours and activities, all in one place.
Join Today
395,000 partners already trust us
120 travel brands
$53M+ total paid since 2011