What is a Pay-Per-Lead Affiliate Program?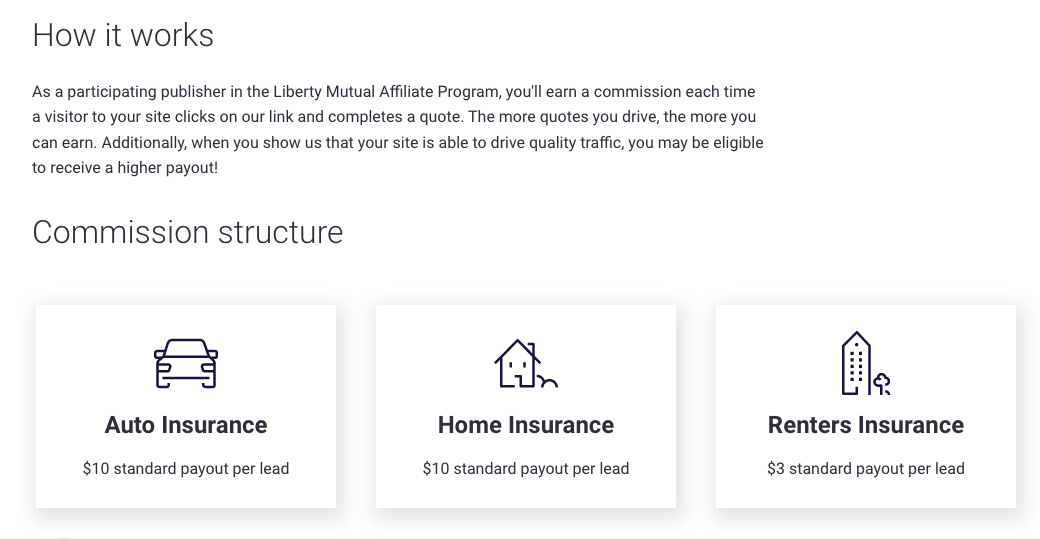 A pay-per-lead affiliate (PPL) program pays affiliates to bring prospective users to websites. Once the user arrives, they must complete a specific action for the affiliate partner to get paid. These actions vary depending on the program's product or service but often include:
Creating an account
Signing up for a free trial
Downloading or installing an app
Signing up for a newsletter or mailing list
Providing contact information
Requesting a quote
Registering for an event
You might have noticed a common theme among these actions – most pay-per-lead programs don't require the users to purchase anything. Essentially, you're aiding the program in finding new users or prospective customers as they enter its sales funnels.
And that's why affiliates love partnering with the top pay-per-lead affiliate programs – getting someone to sign-up for something is easier than paying for something. Yet, you earn money all the same.
Advantages of Pay-Per-Lead Programs
Pay-Per-Lead Affiliate Programs earn partners money without users purchasing anything – making it one of the most lucrative affiliate marketing models.
Since no purchase is required, many top pay-per-lead programs have high conversion rates.
You'll find some of the best pay-per-lead programs across all sorts of popular niches.
Some PPL programs pay for sales on top of leads.
How to Promote Pay-Per-Lead Affiliate Programs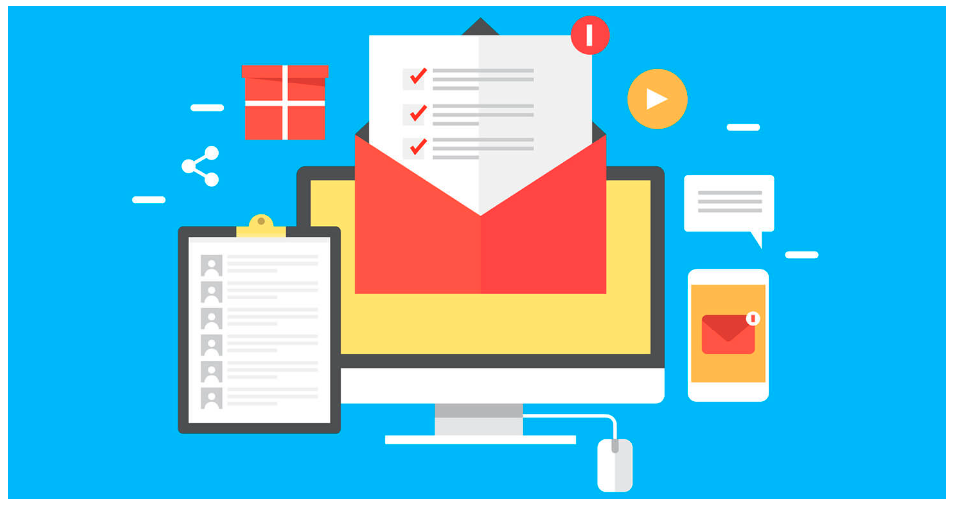 Instead of rewarding you for generating sales and revenue, pay-per-lead programs will pay you for a qualified lead. So how you promote these PPL affiliate programs will differ slightly from how you market your standard affiliate partners. However, some of the methods remain the same.
Affiliate Links – a strategically placed affiliate link generates income with PPL programs.
Landing Pages – implementing quality landing pages directs customers to your affiliate PPL programs.
Social Media – your personal social media pages or video channels are a great place to promote products or services within PPL programs.
Email List – building an email list is one of the most valuable methods of earning income in affiliate marketing. Try promoting PPL affiliate programs in your next newsletter if you already have one.
Call-to-Action – CTAs often integrate actionable words with aesthetics to boost click rates. Using CTAs in emails, articles, or social media descriptions is an effective way to increase income.
How to Make Money With Pay-Per-Lead Programs
You make money with pay-per-lead programs similarly to any other affiliate marketing campaign: with high-quality, relevant, and actionable content. Whether it's on your blog, social media account, YouTube channel, or email list, it's possible to make money with pay-per-lead programs.
A few strategies to remember when marketing PPL programs to help make money:
Aim for Volume – most PPL programs have low commission rates, since purchases are not typically required. So to make a sizeable income, you must produce a high volume of qualified leads.
Solve a Problem – the easiest way to get clicks from your audience is to provide the link for a product or service that solves a problem they might be experiencing.
Promote Relevant Products – your audience will only become a qualified lead to your PPL partner if your promotion is relevant to their interests.
The Top 20 Pay-Per-Lead Affiliate Programs
One of the best parts about PPL Affiliate Programs is the broad range of niches available. So no matter what content you produce, you're bound to find a relevant program that works for your brand.
ClickFunnels Affiliate Program
ClickFunnels is an online sales and marketing tool that helps content creators promote, sell, and deliver their products. Essentially, ClickFunnels helps businesses establish sales funnels to boost their revenue.
Unironically, by signing up for the ClickFunnels Affiliate Program, you've become an integral piece in their marketing funnel with a chance to earn up to 40% commission on recurring purchases.
Advantages of the ClickFunnels Affiliate Program
$1 commissions on free books categorize ClickFunnels as a PPL program.
Best pay-per-lead program for recurring payments. If someone subscribes to ClickFunnels through your affiliate link, you can earn 20 – 40% on every monthly transaction.
45-day cookie duration.
Sendinblue Affiliate Program
Sendinblue consistently ranks as a top digital marketing agency for small businesses every year. The marketing platform provides users with the tools to implement effective email campaigns, SMS tools, and marketing automation.
Users will find various options to sign-up, including free trials, basic subscriptions, and premium access. As an affiliate partner, the PPL program rewards you €5 for every free account created and €100 for every subscription purchased.
Advantages of the Sendinblue Affiliate Program
90-day cookie lifetime.
Earn €5 for every free account opened.
Make €100 on every subscription purchased.
SEMrush Affiliate Program
Semrush is another digital marketing agency catering to larger-scale online businesses. The company offers subscriptions beginning at $100 monthly when paid annually. Subscriptions include SEO tools, content marketing resources, competitor research, advertisement solutions, and social media strategies.
As an affiliate partner, you'll have three ways of earning income by promoting SEMrush. Regarding a PPL program, Semrush pays a minuscule $.01 for a new sign-up but a reasonable $10 for a free trial. After that, every new subscription sale yields a $200 reward.
Advantages of the SEMrush Affiliate Program
Lengthy cookie duration of 120 days.
Potentially earn a significant income with a $10 reward for every free trial.
Convert sign-ups into subscriptions and earn $200.
ShareASale
ShareASale is a leading affiliate network connecting affiliate programs with content creators. It's a way to link with many pay-per-lead programs in one convenient location. Commission rates vary, depending on the program. But ShareASale's latest catalog features 300+ PPL programs, many with high earning potential.
Advantages of ShareASale Affiliate Program
Connect with over 300 PPL programs.
High earning potential with PPLs and standard affiliate marketing programs.
Skillshare
Skillshare is an online educational community where designers, bloggers, photographers, and artists share their expertise in video courses. It's a fascinating program where creative minds teach their peers a unique skill set.
As a PPL program, a new subscriber within a 30-day cookie lifetime counts as a qualified lead. After that, you'll earn up to 40% of Skillshare's revenue for the new member.
Advantages of Skillshare Affiliate Program
Unique educational program perfect for many writing, art, photography, and design niches.
Earn large commissions of 40% or up to $67 of the total revenue.
Quickbooks Affiliate Program
Quickbooks might be the most famous online accounting software, particularly for small businesses. The company operates a standard affiliate marketing campaign on Commission Junction where content creators can promote their products to earn income. They also advertise a PPL program, paying $5 for every sign-up of their 30-day free trial of its payroll software.
Advantages of the Quickbooks Affiliate Program
$5 commissions on a high-converting PPL program.
Partner with a highly reputable accounting software company.
Perfect partner for websites looking to help start-ups and small businesses.
Acorns Affiliate Program
Acorns is a financial and investment app catering to small-scale investors across the United States. The app allows users to seamlessly move money in and out of low-cost stocks, bonds, and mutual funds. Specifically, the PPL affiliate program pays you a flat rate of $60 for every new account referral that has successfully deposited funds.
Advantages of the Acorns Affiliate Program
Most popular investment app in the USA catering to the average citizen.
High conversion rates with a sizeable income of $60 per qualified lead.
Excellent affiliate partner for websites in finance and investment.
Canva
Bloggers, graphic designers, YouTubers, and social media influencers heavily depend on programs like Canva to promote striking visuals, engaging posts, and aesthetically pleasing images. However, the best part about Canva is its easy interface making professional-looking graphics possible for novices and beginners. The graphic design website also offers a fantastic PPL program where affiliate partners earn $36 for every Canva Pro subscription.
Advantages of Canva Affiliate Program
Partner with the web's leading program for graphic design.
Easy to use with millions of users around the globe.
$36 per Canva Pro subscription and a 30-day cookie lifetime.
Grammarly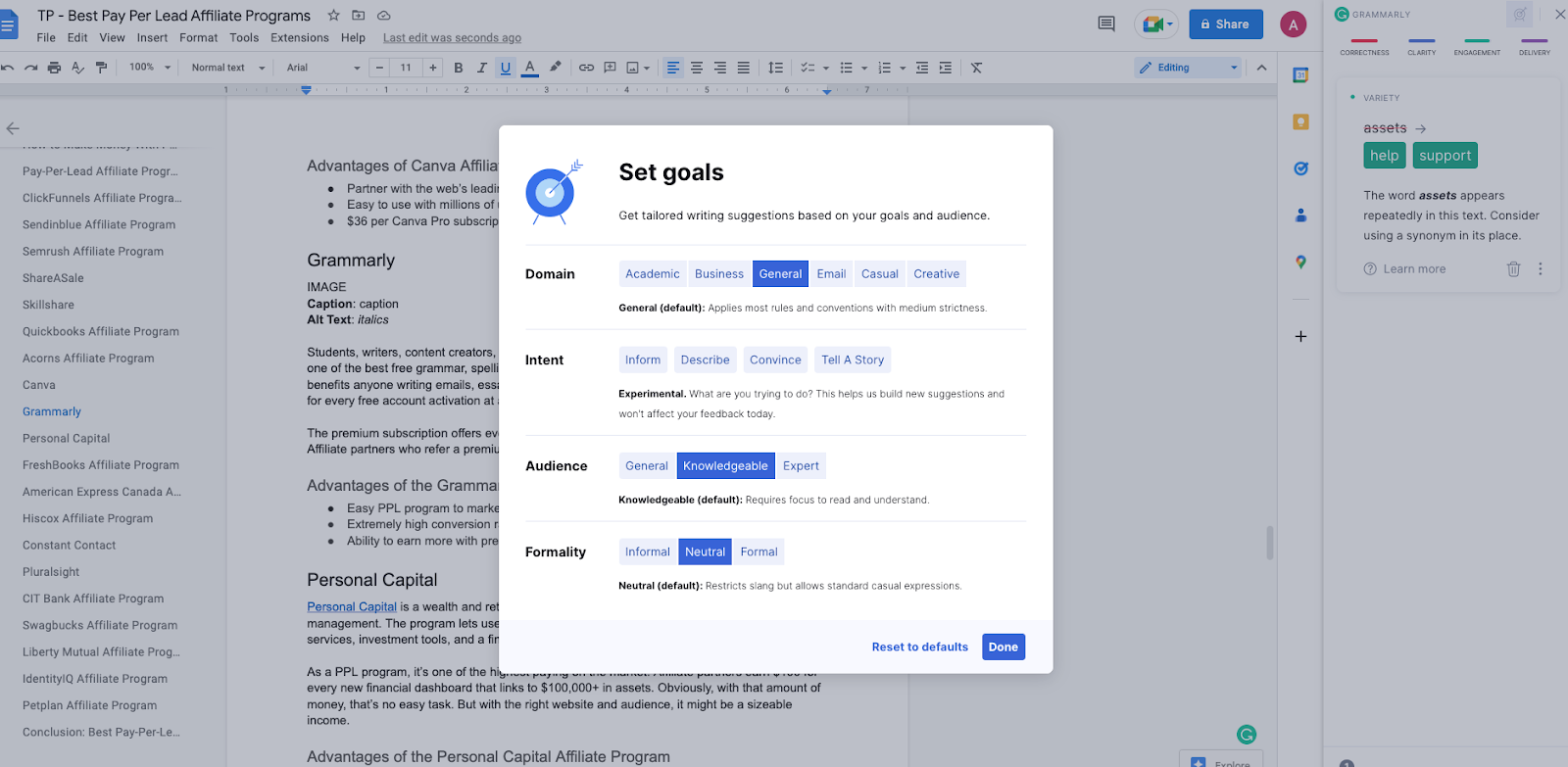 Students, writers, content creators, and business professionals all have utility for Grammarly – one of the best free grammar, spelling, and punctuation programs. The program's free version benefits anyone writing emails, essays, memos, or articles. As a PPL partner, you'll earn $.20 for every free account activation at a 20-30% conversion rate.
The premium subscription offers even more features, like clarity, delivery, and engagement tips. Affiliate partners who refer a premium subscriber will earn $20 for every lead.
Advantages of the Grammarly Affiliate Program
Easy PPL program to market to anyone writing regularly.
Extremely high conversion rates of 20-30% for the free account.
Ability to earn more with premium subscribers on a 90-day cookie lifetime.
Personal Capital
Personal Capital is a wealth and retirement savings tool with over $23 billion in assets under its management. The program lets users put all their assets on one dashboard and utilize planning services, investment tools, and a financial management team.
As a PPL program, it's one of the highest paying on the market. Affiliate partners earn $100 for every new financial dashboard that links to $100,000+ in assets. Obviously, with that amount of money, that's no easy task. But with the right website and audience, it might be a sizeable income.
Advantages of the Personal Capital Affiliate Program
Large payouts of $100 per qualified lead.
High earning potential for financial planning websites and businesses.
FreshBooks Affiliate Program
FreshBooks is another company offering accounting software solutions to small and medium-sized businesses. The program aids businesses with invoicing, collecting credit card payments, tracking expenses, and organizing receipts. Fundamentally, FreshBooks saves businesses hours of paperwork by conducting day-to-day documentation.
Partners of the FreshBooks Affiliate Program can earn up to $10 for every free trial sign-up. And better yet, if the free trial upgrades to a paid plan, you'll earn up to $200.
Advantages of the FreshBooks Affiliate Program
Huge earnings potential with $10 qualified leads for free trials and $200 for plan upgrades.
Partner with a reputable company for small-business accounting solutions.
American Express Canada Affiliate Program
If you're marketing to large Canadian markets, you might have earnings potential with American Express Canada. Their affiliate program operates through the CJ affiliate network, offering a 7-day window to promote credit card applications. For approved applications, earnings range between CAD 50 and CAD 350, depending on the product sold.
Advantages of the American Express Canada Affiliate Program
Massive PPL commissions of up to CAD 350 on approved applications.
One of few credit card affiliate programs available.
Great for websites with large Canadian audiences.
Hiscox Affiliate Program
Hiscox is a longstanding company offering small businesses tailored made insurance plans. It's one of the more reputable insurance companies on the market and offers a PPL program with earnings of $25 for every completed quote.
Advantages of the Hiscox Affiliate Program
Marketing Hiscox to most small businesses is easy, with tailor-made insurance plans to satisfy their needs.
Each completed quote rewards you with $25.
Constant Contact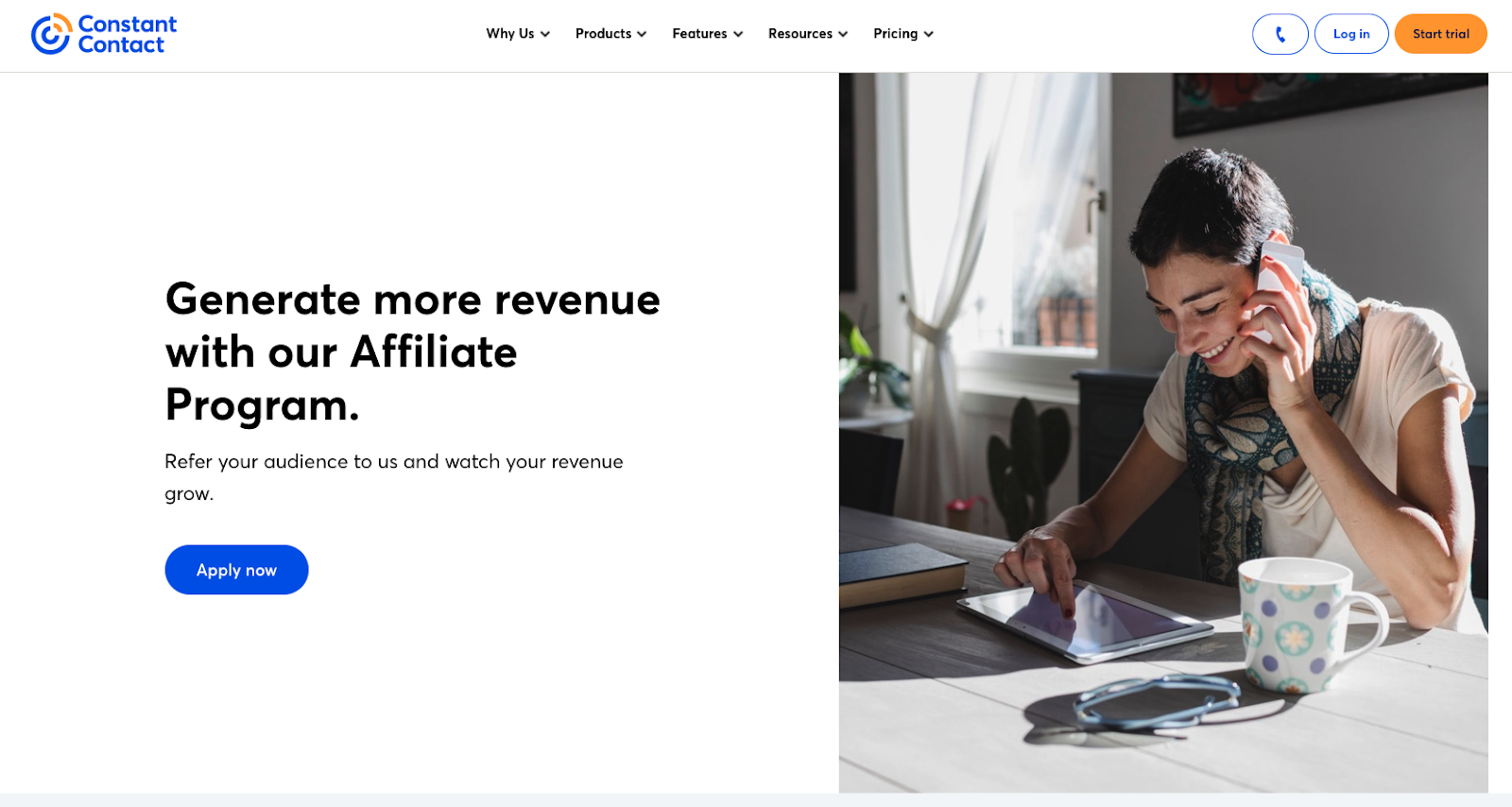 Constant Contact is an email and digital marketing platform based in Massachusetts that has quickly developed into a top choice for online businesses and entrepreneurs. The platform handles quick-response email campaigns and other marketing needs. Their PPL affiliate program pays you $5 for every free trial sign-up and $105 for every paid account.
Advantages of the Constant Contact Affiliate Program
Top affiliate program for email marketing campaigns.
High commissions for free trials and paid upgrades.
Pluralsight
Pluralsight infuses expert knowledge by IT experts into over 6000 courses to optimize creative content for individuals and businesses. Their affiliate program operates as PPL and offers partners $5 for every free trial sign-up, 50% on monthly subscriptions, and 15% on annual subscriptions.
Advantages of the Pluralsight Affiliate Program
Earn $5 on free trials plus potential income on monthly and yearly subscriptions.
Easy to market the relevant content to any individual digital creator or small business.
CIT Bank Affiliate Program
CIT Bank is an online-only financial institution offering investors high-yield savings accounts, money markets, and CDs. They promote a PPL program with rewards starting at $35 before maxing at $125 for qualified leads.
Advantages of the CIT Bank Affiliate Program
Offers affiliate partnerships on CJ Affiliate Network and FlexOffers.
Different accounts generate different rewards, with new CD deposits paying affiliate partners up to $125.
Swagbucks Affiliate Program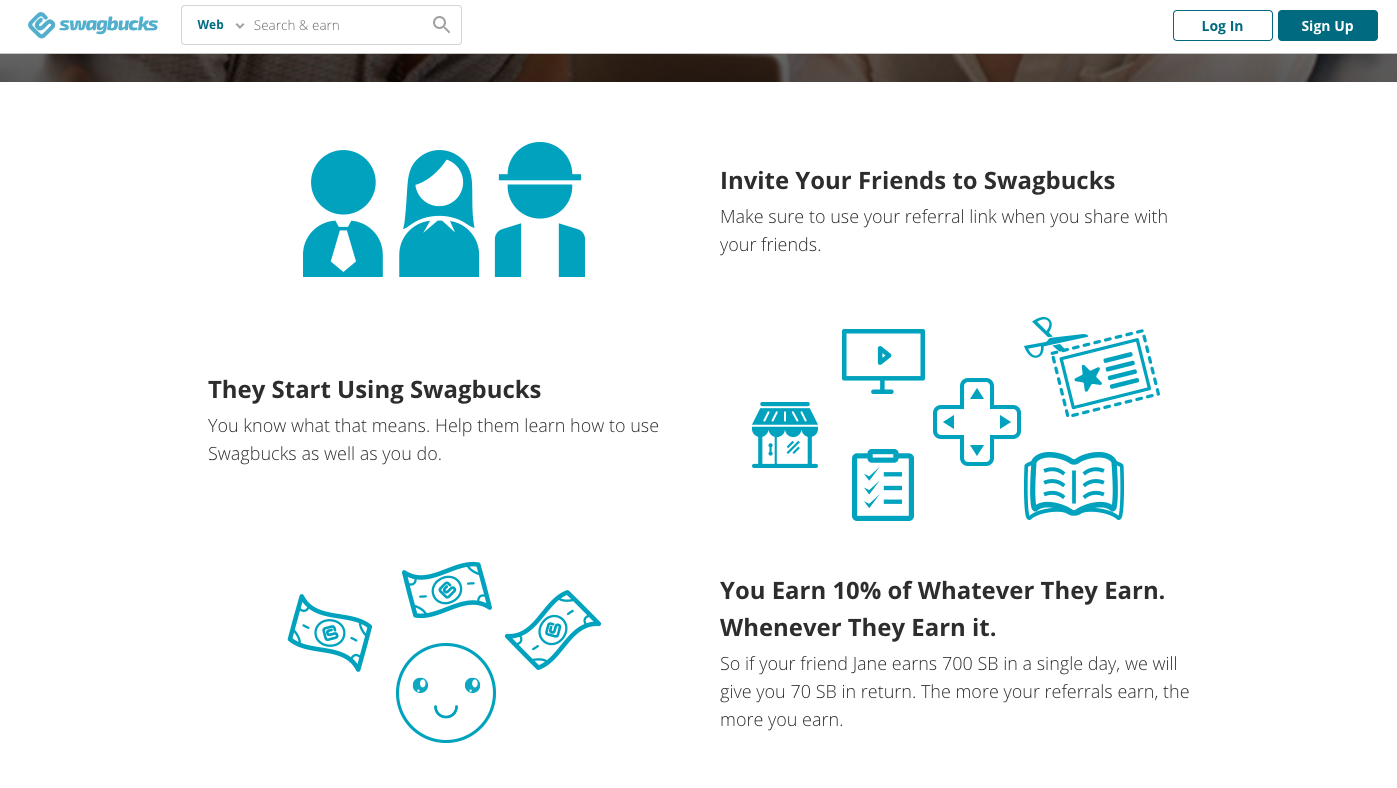 Swagbucks.com is a consumer loyalty program offering cash-back rebates for qualifying activities like online shopping, scanning receipts, playing online games, and completing surveys. It's an innovative concept that's quickly boomed into a successful enterprise.
The website features an affiliate program (of sorts), where invited friends sign up and begin earning on their own. Once they do, you'll receive 10% of their earnings in Swagbucks for life.
Advantages of the Swagbucks Affiliate Program
Simply share and promote your affiliate link and start earning 10% of others' work for life.
Redeem your Swagbucks for things like Amazon gift cards.
Liberty Mutual Affiliate Program
Liberty Mutual is a reputable insurance provider in the United States, providing property and casualty claims coverage. Their PPL program focuses on three types of insurance: auto, home, and renters. Affiliate partners earn a $10 commission for successfully funneling their audience into submitting a car and home insurance quote. The renter's insurance quotes yield a $3 payout.
Advantages of the Liberty Mutual Affiliate Program
Qualified leads are quickly submitted quotes for standard insurance programs.
Easy to produce a high volume of leads for specific websites.
IdentityIQ Affiliate Program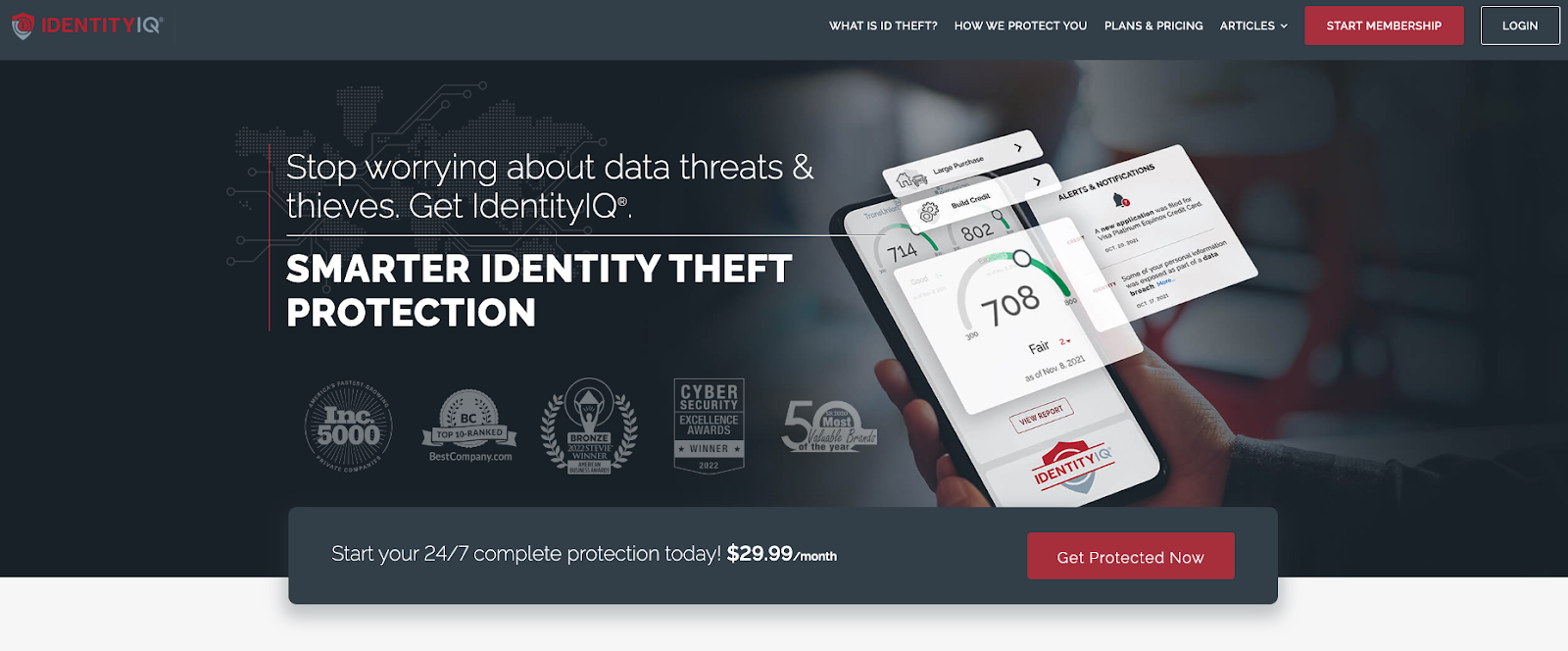 IdentityIQ is one of the only identity theft protection initiatives providing unique services like credit monitoring and reporting alongside an effective PPL affiliate program. By becoming an affiliate, you can earn $1 for every free trial with the potential of a $35 payout for subscribers.
Advantages of the IdentityIQ Affiliate Program
Unique program for niche markets.
Partner with a reputable identity theft protection agency.
Petplan Affiliate Program
Petplan is a worldwide pet insurance company specializing in dogs and cats. Covered costs include cancer treatments, consultations, medicines, and accidents making Petplan one of the most comprehensive pet insurance policies globally.
Advantages of the Petplan Affiliate Program
Growing market with the potential to earn a high income.
Unique niche for websites focusing on pets, animals, or home life.
Conclusion: Best Pay-Per-Lead Affiliate Programs
Pay-per-action affiliate programs can be a fantastic way to boost your income and build a successful online business. By partnering with the best pay-per-lead affiliate programs within your niche, it's easy to maximize your earnings potential and generate more income.
But remember, it's crucial to do your research and choose reputable affiliate programs that offer fair compensation and high-quality products or services. So, if you're a travel blogger looking for the best affiliate programs in your niche, check out this helpful post that covers the top affiliate programs for travel bloggers.