What Are Long-Tail Keywords and Why Do You Need Them?
Long-tail keywords are search queries consisting of several words that are often used by visitors to look for detailed information, especially when they are ready to make a purchase, or via voice search.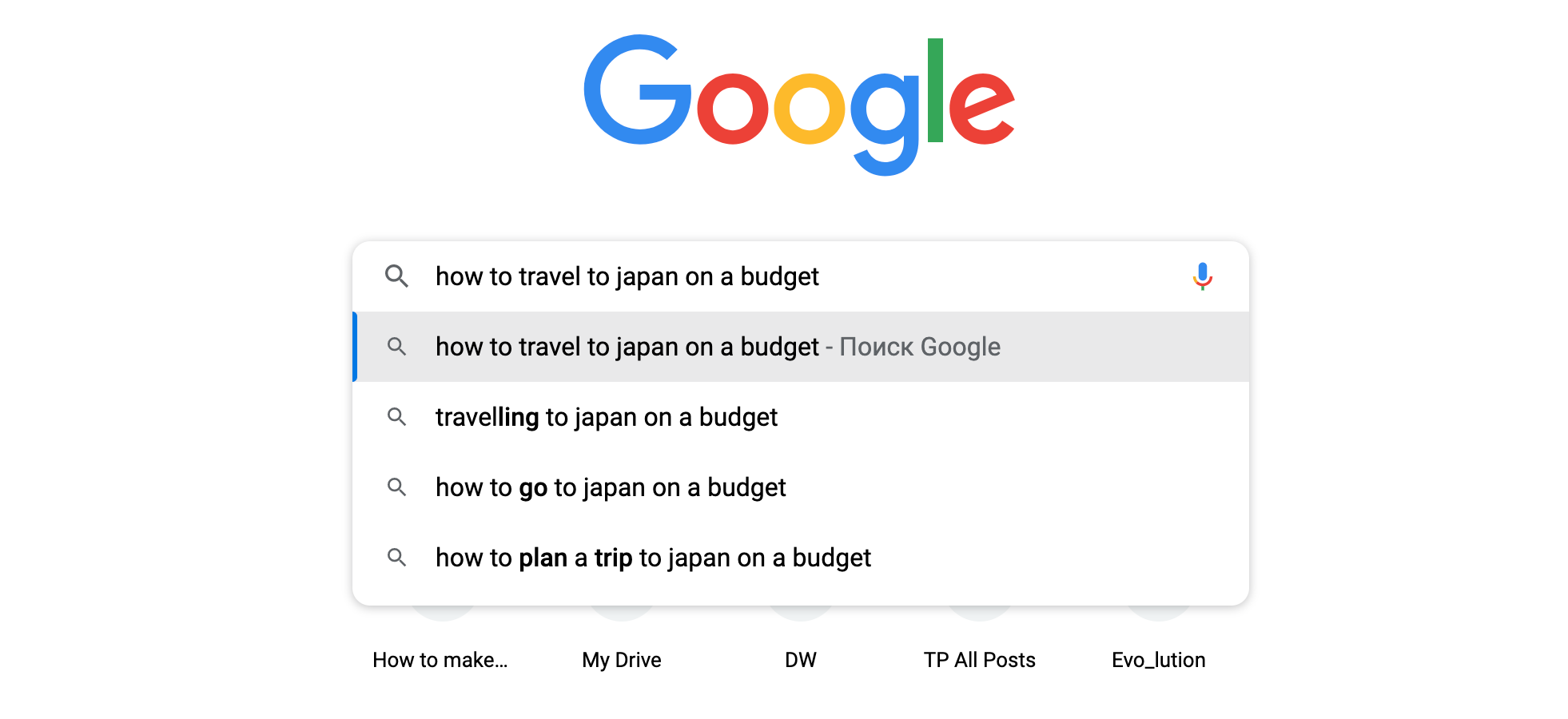 Long-tail keywords usually have a low search volume in contrast to short-tail keywords, which are usually comprised of one or two words. However, due to being specific, long-tail keywords often have a higher conversion rate.
For example, if you are promoting tours and activities in London, you will most likely try to rank for keywords like "tours in London" or "best tours in London" to drive as much traffic as possible to your website. However, ranking well for those keywords will be pretty competitive in contrast to a long-tail keyword, such as "best food tours in the south of London", which will draw more relevant visitors and will be easier to rank for, resulting in higher conversions.
For webmasters, low competition is the key benefit of long-tail keywords. However, this is not the only benefit.
A user entering a LT query into a search engine usually has a specific idea of what they are looking for. In many cases, these users are closer to making a purchase then visitors using short queries. Promoting your website or blog with long-tail keywords is low-cost and easy because there is:
Less effort needed to advance LT queries, as you will not need an in-depth analysis of semantics;
Low competition, thanks to specific requests;
Low budget for contextual advertising as, along with good content, LT keywords will sooner or later help your site reach the top;
Usually, no need to buy links, as internal optimization will be enough;
Traffic growth, as the more pages the site has, the more entry points for potential customers and users there are. (You will need to create multiple pages with LT keywords.)
Finally, thanks to such keywords, you can fulfill narrow queries from users by offering highly useful content.
How to Find Long-Tail Keywords
There are two main ways to search: (1) using the most searched words on Google and (2) through feature articles and sites.
The first method works via Google Suggest. You begin to enter a request and the system displays possible endings to your search. For a travel-related search, you will see a series of the most searched travel keywords with a low tail. For instance, in the below example, we begin by entering "holiday in…" to see the following options:
You can also use the tips from Related Search at the bottom of the search page for more highly targeted top travel keywords.
The third feature of the Google search engine is "how to" questions and similar options. For example, if you ask the system how to travel cheaply, you will be presented with similar questions in the "people also ask" section. You can use these suggestions in their entirety or generate LT keywords based on them:
The next option for finding the best keywords is to use ideas from question-answer sites or thematic sites. In the first case, go to the selected QA site (for example: Quora) and enter the required keywords for travel and tourism, such as "last minute vacation". View similar questions on the topic, which will be your LT queries.
The next option is to read various topic-based articles (especially travel guides) and search for the most used travel keywords.
In this case, we chose an article using the query "how to travel cheap", read it, and determined that not all moments were disclosed. For example, in the sentence "For those interested in flying the other direction, East Asia is one of the cheapest places on Earth for travelers — with lodging and food offered at meager prices, particularly for long-term travel or for those willing to stay somewhere other than the big resort", you do not see specific numbers or examples. One possible option for a LT keyword in this case is "prices for long-term travel in East Asia".
The essence of the above methods is to give users the answers to specific questions that may interest them. If, after reading the article, you still have reasonable questions, then you can safely write your article under such a request. If your blog is useful, you can attract more traffic and money. Thus, one of the ways to earn money from website traffic is be solved.
Discovering Long-Tail Travel Keywords for Your Blog
So, how can you find the best travel keywords for your blog? First, you need to consider your blog's niche, audience, the search intent that may lead users to your posts, and so on. To learn more about search intent, watch this video from Travelpayouts Academy.
Start with your blog's niche and topic. For example, let's say your blog focuses on luxury travel to tropical destinations. Writing about general travel topics, such as "how to pack for a trip" or "the top 10 tourist attractions in Europe" may not draw readers with an intent to purchase. However, by narrowing your niche and focusing on specific topics related to luxury travel to tropical destinations, you can attract readers who are more likely to be interested in your content and who may potentially become customers.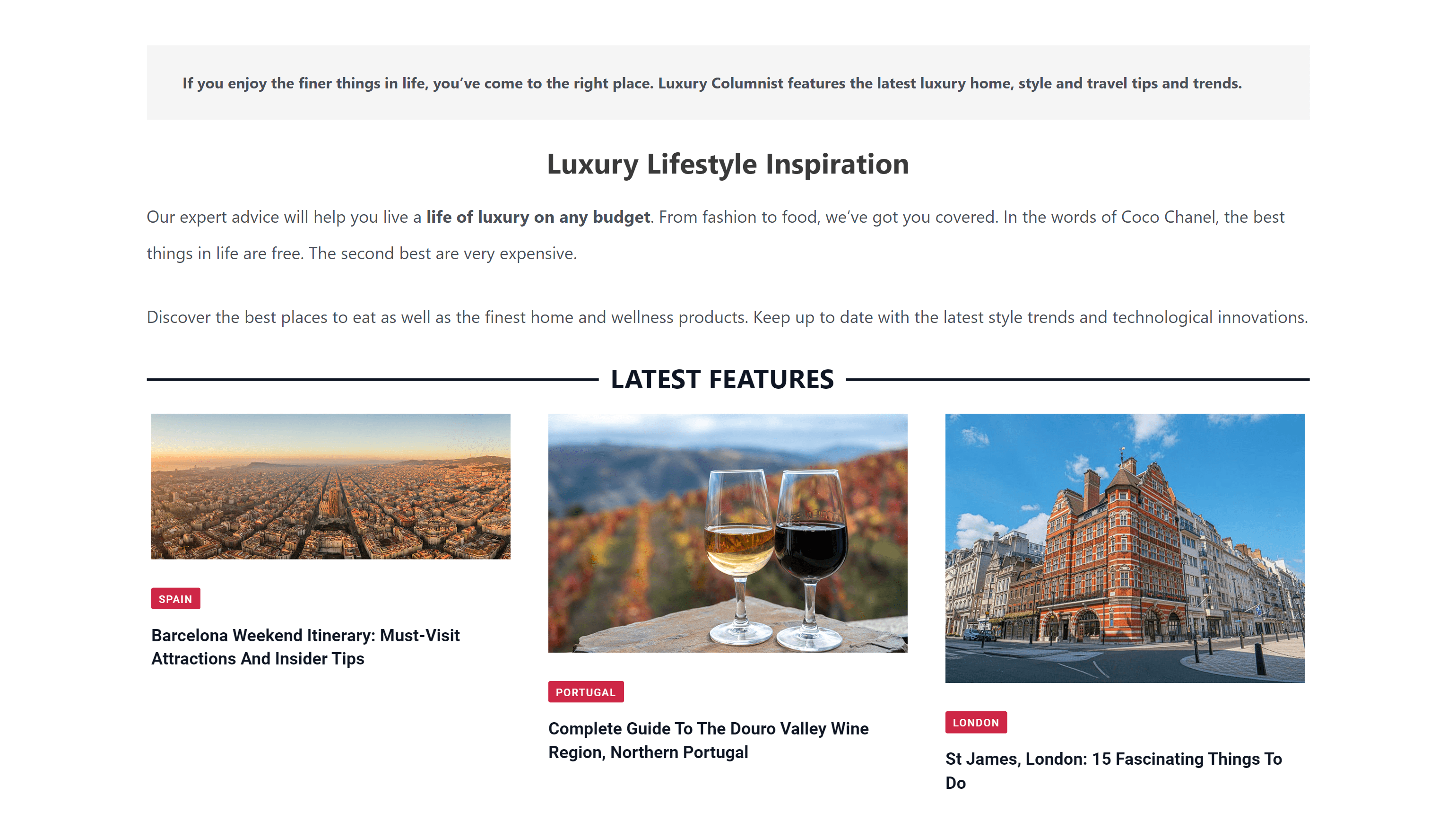 Using long-tail travel keywords can also be effective when it comes to attracting users that are interested in your narrow topic. For instance, instead of using a broad keyword like "tropical vacations", you could use long-tail keywords like "luxury beach resorts in the Caribbean" or "best time to visit Hawaii for whale watching". Both of these keywords are more specific and target a smaller, more niche audience, but they are also more likely to attract readers with an intent to purchase, who are interested in the exact topic you're writing about. By using these kinds of targeted keywords, you can build authority in your niche and grow an engaged and loyal community of readers.
Analyze your audience as well. Let's say you have a travel blog that focuses on adventure travel for young adults. Using tools such as Google Analytics, you can check which keywords your audience uses to discover your posts. For example, you might find that most of your audience is searching for "backpacking in Southeast Asia" or "adventure travel for solo travelers". By optimizing your corresponding posts with these keywords, you can make them even more discoverable to your audience.
Google Analytics will also help you understand your audience's demographics, interests, and behaviors so you can tailor content to them by using the appropriate keywords.
Top 100 Most Frequently Searched Long-Tail Travel Keywords in the UK and USA
To make it easier for you to start using LT queries, we have provided a list of most frequently searched travel keywords in the UK and USA. Based on these terms, you can generate your own keywords and further develop your blog.
Flights
low cost flights from london to lname
direct flights to las vegas from manchester
direct flights to seville from manchester or liverpool
is it cheaper to book flights online or with a travel agent
cheap flights – book cheap flights to europe with ryanair
london air fare ,london airfare ,flight to london ,london flights ,flights to london
how can i get super cheap flights
flights from isle of man to manchester
cheap flights to dar-es-salaam
cheap flights to los angeles from london
can you cancel ryanair flights within 24 hours
do i need a passport for internal uk flights
pia flights from islamabad to manchester today
flights to the isle of man from liverpool
cheap flights to harare from london heathrow
flights from isle of man to london
flights from new york to las vegas
how to get cheap flights to orlando
cheap flights from london to new york
cheap flights and hotels to new york
direct flights to new york from birmingham
flights and hotels to new york city
Holidays
first choice discount code 2022 holidays
last minute dog friendly caravan holidays
tui holidays to puerto de la cruz
singles holidays uk for over 50's
how many holidays do you accrue a month
last minute villa holidays with flights
cheap caravan holidays uk last minute
can i book jet2 holidays by phone
cheap holidays in august all inclusive
travel republic holidays puerto del carmen
shearings coach holidays pick up points
last minute coach holidays in england
things to do in summer holidays
all inclusive coach holidays to spain
last minute holidays from bristol to anywhere
where is best for all inclusive holidays
cheap holidays in august in uk
when can you book 2022 holidays
package holidays to jersey by air
Travel
how much is a 1 day travel card
is it safe to travel to turkey
is it safe to travel to egypt
can you travel with a passport that expires in 2 months
how much is a day travel card
which is the best travel insurance company
best prepaid travel card for europe
frequently asked questions about time travel
who can travel to usa without visa
travel insurance for pre existing medical conditions
can i travel if my passport expires in 3 months
who are the best travel insurance companies
travel insurance with pre existing conditions
is it safe to travel to cyprus
how long do i need on my passport to travel to spain
Vacations
best vacations for single guys to get laid
best family vacations in the united states
cheap all inclusive vacations from new york
caribbean vacations all inclusive resorts adults only
cheap all inclusive vacations for family of 5
all inclusive vacations in montego bay jamaica
cheap vacations from new york to caribbean
how much did bush spend on vacations
best deals on all inclusive caribbean vacations
best beaches on the east coast for family vacations
how to spend time in summer vacations
who has the cheapest all inclusive vacations
best vacations for single men over 40
best beach vacations in august/september
insight vacations best of spain and portugal
best time to buy all inclusive vacations
cheap all inclusive vacations for one person
best places for family vacations in florida
How to Find Long-Tail Keywords for Your Blog
Promotion using LT queries is a great way to entice customers, who are ready to make a purchase or share useful information, to your site. You can choose from the most frequently searched LT travel keywords using search engines and feature articles.
Most importantly, remember that the audience is looking for useful information. Your goal is to provide users with comprehensive data on the chosen topic when creating and monetizing a travel website. LT keywords will help cater to the needs of the audience and highlight which topics should be disclosed in the article.