Harnessing the Power of Social Media for Travel Bloggers
Social networks play a major role in the growth of the travel blogging niche as well as the travel industry as a whole. To reap the benefits of your marketing strategy, it is paramount to understand how social media shapes the travel sphere and what potential it holds for travel bloggers.
Research shows that, when it comes to choosing the next destination, over 50% of travelers find inspiration in their social media feed. In addition, 40% of millennial users plan trips based on whether the destination is Instagram-able enough. As a result, it's no wonder that social media influencers are at the forefront of the growth within the travel niche, as almost half of Generation Z users follow influencers' advice.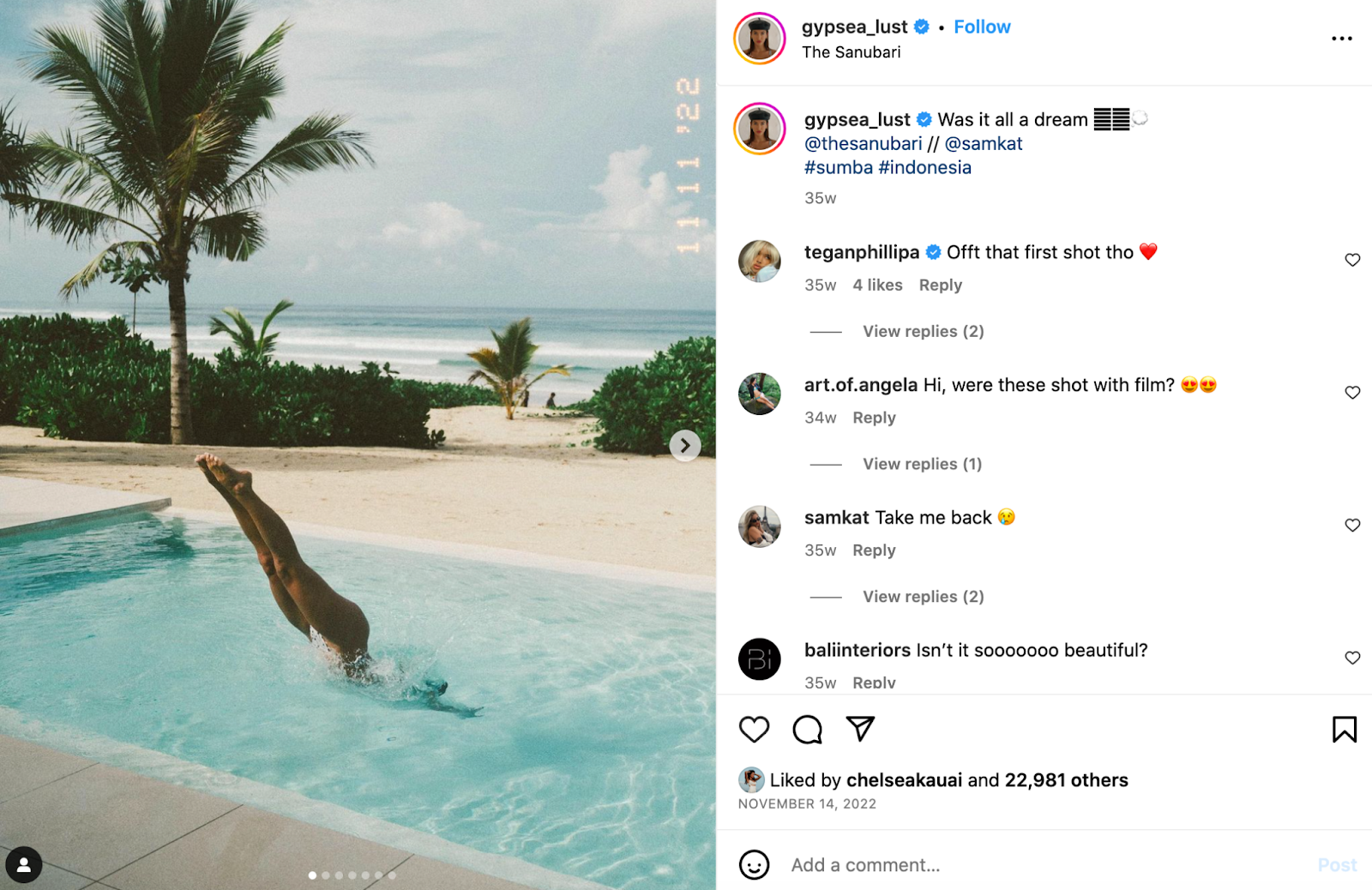 Including social media into your marketing strategy holds numerous benefits for your travel blog, such as:
Increasing Your Outreach: Popular networks, such as Facebook and Instagram, offer access to over one billion users, whom you can reach using an advanced social media marketing strategy.
Building a Strong Community: With such a wide audience, it is easier than ever to create an engaged community around your travel blog.
Growing Your Blog's Traffic: Sharing your posts and blog content on social networks will increase your blog's visibility and drive far more traffic to your website.
Improving Your Blog's Ranking: The more traffic you attract, the higher your blog authority will grow, and the higher your position in the SERP will become.
Expanding Reach and Influencing Audiences Via Social Media Platforms
Social media success does not happen overnight. To reach your target audience, you will need to put in a lot of time and effort; however, the results are worth it. Here are a few ideas for how to expand your reach and engage with your growing audience on social networks.
Deliver Engaging Content
Content is key when it comes to social media as well as blogging. To appeal to your target audience, make sure to share relevant tips and advice with your followers that can improve their lives. It is also a great idea to share personal experience and stories that help connect with followers on a personal level. For example, @kirstenalana provides honest stories from the road on many of her posts.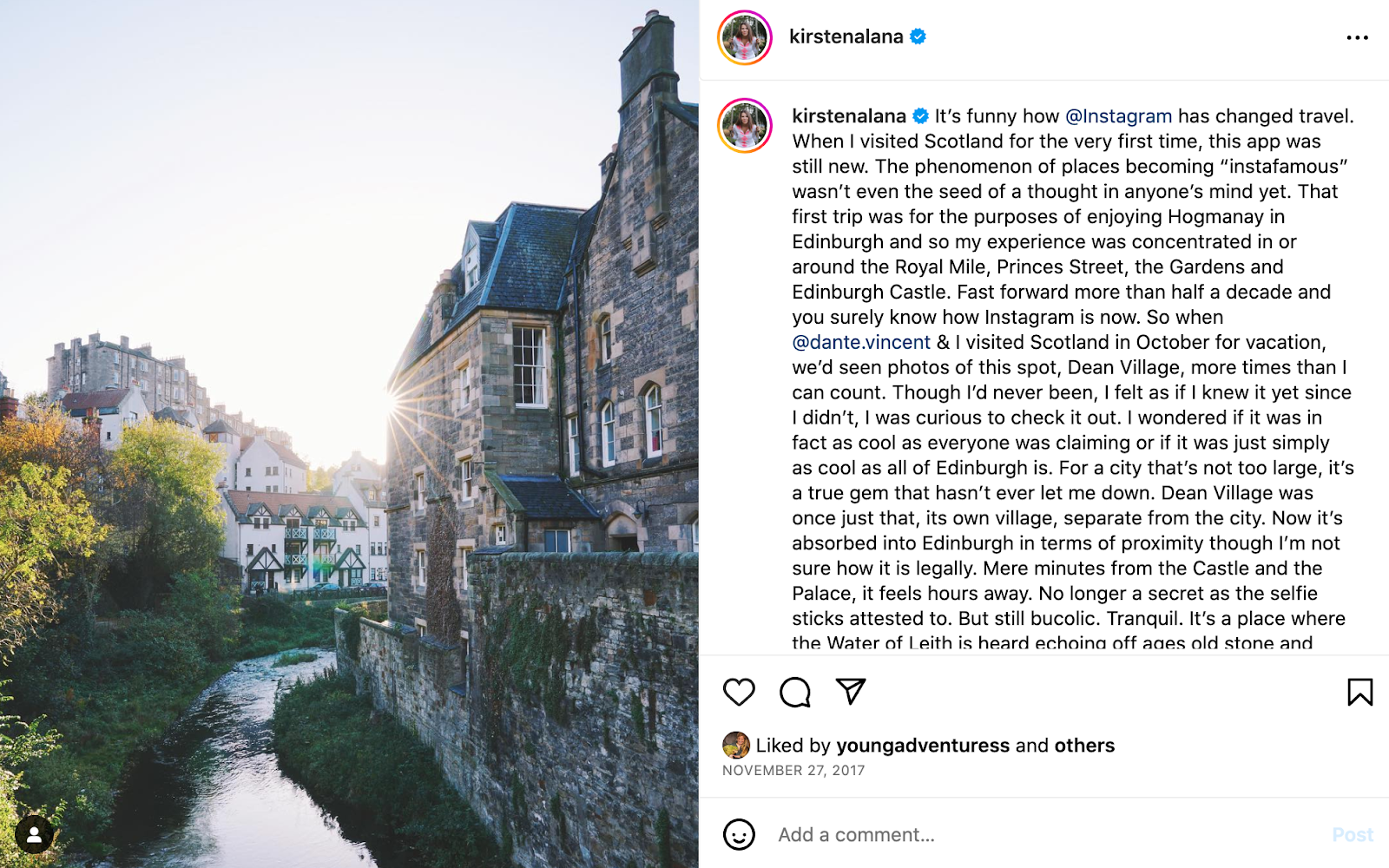 As people's collective attention spans are decreasing, it is important to provide each post with high-quality images or videos that will catch the user's eye and encourage them to read the full post on your blog.
Increase Visibility With Hashtags
To reach more users, leverage the power of hashtags by adding the relevant words and phrases to each post. Make sure to add relevant and popular hashtags and, if you are not sure where to start, check out the pages of other social media influencers and travelers in your niche.
You can also create your own branded hashtags and encourage users to add them to build your brand recognition across social networks. A great example is the #FollowMeTo branded hashtag from @muradosmann, which makes the photographer stand out from the competition and is followed by many other travel influencers.
Engage With Your Audience
A crucial step towards building a loyal community around your blog is to engage with them. This will help you connect with followers in diverse ways and build trust, which will result in higher traffic and engagement. Make sure to answer as many comments and messages as possible on your page to show appreciation and motivate your audience to further engage with your content. Asking questions can be a great conversation opener that will encourage users to share their experiences and opinions. A wonderful way to reward your following and boost engagement is by hosting giveaways.
Strategic Social Media Planning and Audience Research
The most important step towards achieving your objectives is crafting an advanced social media marketing plan that is tailored to your audience and niche. This will allow you to stay organized and focused on your objectives. Such a plan should include:
Social Media Goals: This includes growing a following, driving more traffic to your blog, building a loyal community, etc. While all those goals may seem appealing, it is important to set priorities to achieve results as soon as possible. Every goal will require a different approach, so it's crucial to focus on what's most important.
Target Audience: If you understand your target audience and what they look for on social media, you will easily be able to create relevant materials and convert followers into loyal customers. Make sure to gather as much information about your audience as possible, such as their age, location, interests, pain points, favorite social media platforms, job, income, etc.
Content Strategy: The more diverse your content, the wider the audience you attract. It is also important to optimize your posts length, posting time, and frequency for better results.
Analytics: To understand the strengths and gaps of your social media strategy, make sure to regularly check your analytics. Pay attention to the most and least popular types of content, peak hours when your blog gets most visitors, and so on.
Optimal Platform Selection and Profile Optimization
With so many social networks available, it is important to choose the right platform to connect with your target audience. Every network has its own advantages and disadvantages for content creators, as well as a particular audience. So, before you start growing your social presence, make sure to select the platform that will provide you with maximum opportunities.
Here are some of the most popular social networks for travel bloggers:
Instagram is a platform that provides access to over one billion active users worldwide. It is a perfect network for sharing your travel photos and videos due to its visual nature, especially considering that more and more travelers choose their next destination based on how Instagram-able it is. Instagram allows users to post diverse types of content, such as carousel posts, Stories, IGTV, Reels, etc.
Facebook is a social media pioneer with almost three billion users that allows users to share photos and videos as well as longer-form posts. The platform has a lot of useful features, including built-in analytics.
Twitter is a platform that is most popular for sharing quick news and other updates with your audience. This platform can also help you build relationships with influencers and bloggers in your niche. To succeed on Twitter, make sure to share concise and timely content.
YouTube is the right platform if you want to share travel videos. It is important to create and upload videos with YouTube's algorithm in mind in order to reap the full benefits of the platform.
Choosing the Right Channels and Tailoring Content for Each Platform
The Internet abounds in social media networks. Thus, growing a presence on every one of them might be overwhelming. The comparison below will help you understand the differences between the target audiences, popular content types, and campaign goals that are suitable for each network.
Marketing Goals
Some networks can be more beneficial than others depending on your marketing objectives. Here are the most popular goals that travel bloggers may want to achieve. To connect with a large audience and grow your brand awareness, make sure to create a profile on Instagram, Facebook, TikTok, Pinterest, and more. These networks will allow you to use hashtags and make your content more visible. In addition, they also feature advanced advertising and analytics opportunities to grow your reach.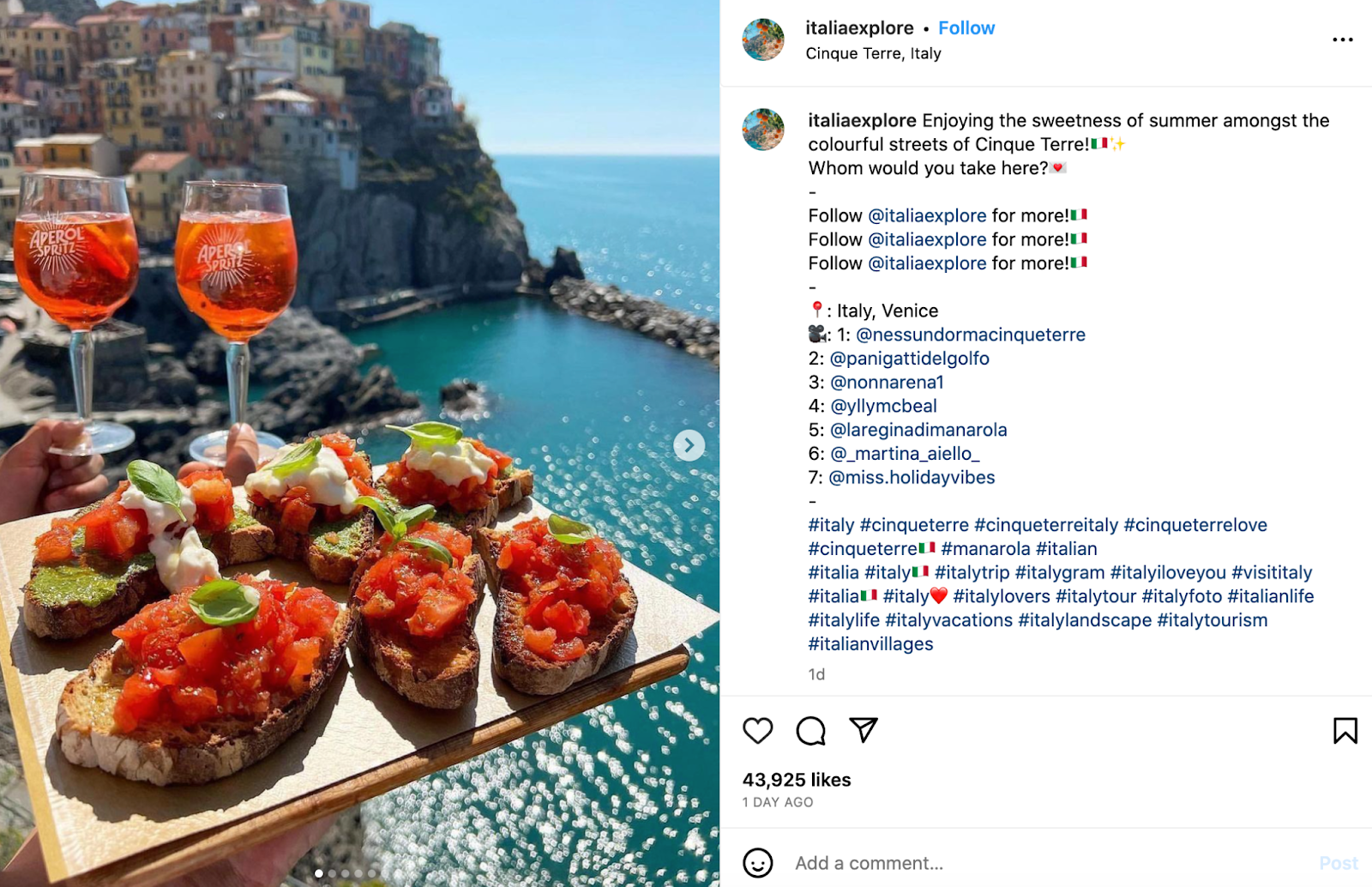 To nurture leads and build an engaged community, Instagram, YouTube, Snapchat, TikTok, and LinkedIn are the places to be. Travel bloggers can share photos and videos on these various platforms to inspire and educate their followings while igniting wanderlust and showcasing the benefits of their offers.
Meanwhile, Facebook and Twitter are popular with many brands when it comes to providing quick customer support and building niche authority. If you want to focus on the professional community, make sure to register on LinkedIn.
Audience
Each social network features a different audience. So, if you understand your target customer, you can choose the perfect social platform to start your marketing campaign.
If you want to target a rather young community, Instagram, TikTok, and Snapchat are the places to be. They are mostly popular with users between the ages of 17 and 30. On the other hand, Facebook, Pinterest, and LinkedIn feature more mature and well-off audiences.
To connect with a professional community and find B2B customers, make sure to grow a presence on LinkedIn.
While most social networks are equally popular with both female and male users, Pinterest and Snapchat have larger female audiences.
Type of Content
To grow your presence on social media, it is important to know what type of content works especially well on each network.
Instagram, Facebook, Pinterest, and Snapchat allow you to seamlessly share photos and provide rather good editing features to make your visual content even more appealing.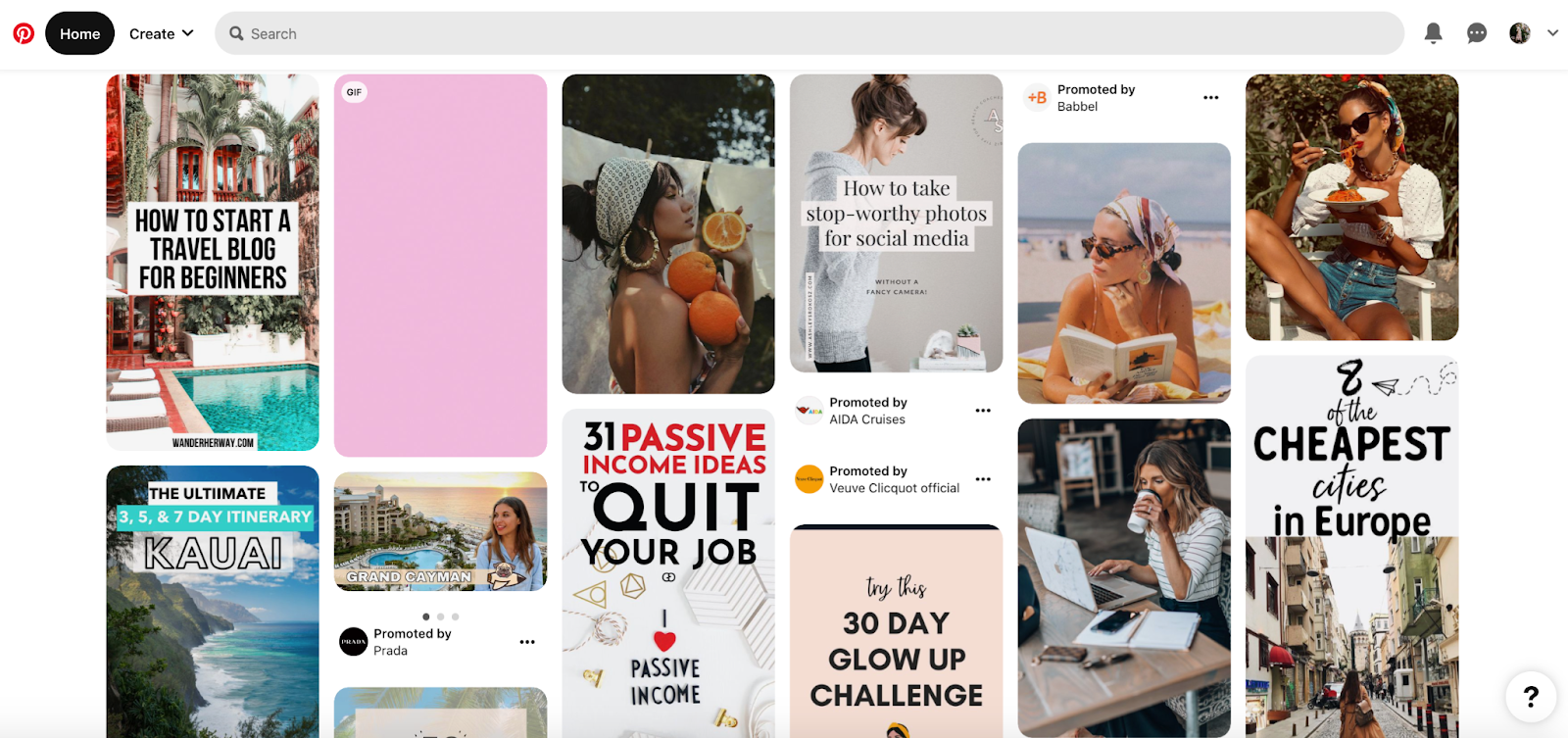 If you mainly create videos, YouTube, TikTok, and Facebook should be on your radar. Thanks to YouTube's algorithm, you can quickly increase your reach and grow a large following. To share a livestream, you can choose Instagram, Facebook, or YouTube.
Entertaining content, such as memes, short videos, and other similar pieces of content, work perfectly on TikTok, Pinterest, and Snapchat, where users look for inspiration. On the other hand, if you plan to share educational content, YouTube, LinkedIn, and Facebook are the places to be.
To post news and share recent updates, make sure to create a profile on Twitter. Here, you can share quick posts and keep your audience informed about all changes.
To learn more about the content and advertising opportunities of each social network, make sure to check out our post on how to choose the right social media platform for your specific business.
Creating Compelling Visual Content for Social Media
Travel and visual content go hand in hand. Sharing compelling visuals is one of the best ways to ignite wanderlust in your readers and encourage them to book a trip. Research shows that posts with images can result in a 98% higher comment rate, especially if accompanied with first-hand tips and storytelling. Another study reveals that nearly 50% of adult consumers prefer visual content.
There are many types of visual content that you can leverage for social media promotion. For example, you are not only limited to single-photo posts, but also videos, GIFs, infographics, animations, memes, carousel posts, etc. Carousel posts tend to receive the highest engagement rate from all types of content. Videos are also a great type of content. As a result, over 50% of marketers include videos in their content plan.
Here are a few tips on how to create compelling visual content for your social media posts:
Create a Brand Color Palette: Choosing particular colors for your social media brand will make your content look beautiful and more recognizable in your followers' feeds. For example, @jackmorris (one of the top travel Instagram influencers) shares photos and videos in muted colors, making his profile content more unified.
Choose Thumbnails for Your Videos: Thumbnails are cover images that will be shown to users in the search window before they click "Play". To encourage clicks, the image should be enticing as well as representative of the overall video. Most platforms allow you to manually select a thumbnail picture, so you can either choose a moment during the video or upload a custom thumbnail.
Add Text to Your Visuals: Incorporating text into your photos and videos can make the message crystal clear and the images more shareable. This approach can be especially beneficial for cover photos and thumbnails, as the text allows users to immediately understand what your content is about.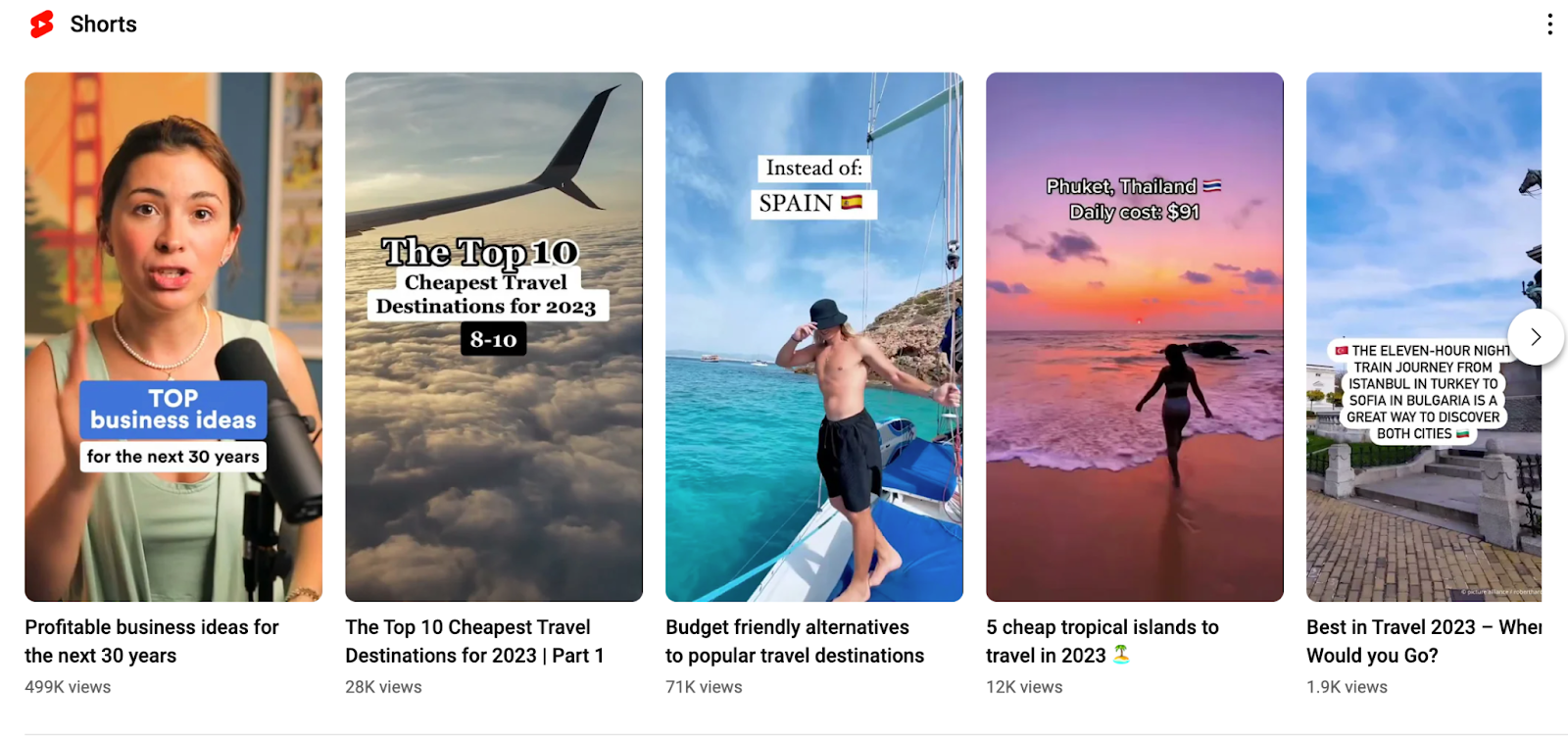 Use Only High-Quality Visuals. Blurry images will only repel your audience, so make sure to use excellent quality photos and videos or none at all. The quality of the visuals will be associated with your content quality.
Size Visuals for Each Network. Images with the wrong ratio can be cropped, resulting in a poor content quality. Every social platform has its own specifications regarding image size, so make sure to tailor your visuals to provide your audience with a smooth experience. With free tools, such as SocialSprout and Canva, you can crop your images for each social network in a couple of clicks.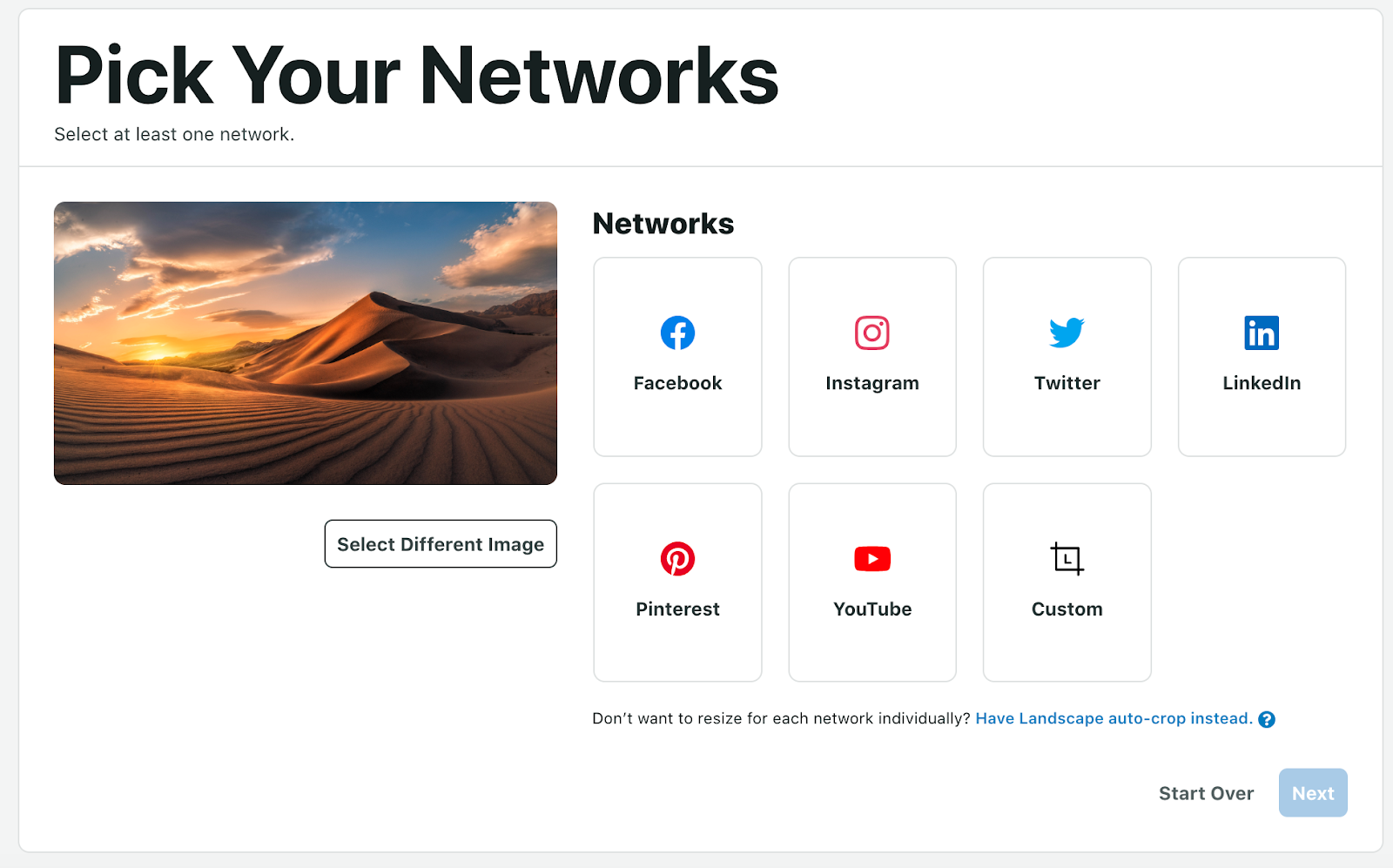 Collaborating with Influencers for Increased Reach and Engagement
To reach wider audiences and build a network of like-minded bloggers, be sure to connect with other travel influencers in the niche. This can be a great opportunity to grow your audiences and develop joint ideas. But how can you connect with other influencers? Here are a few ways:

Guest Post on Travel Blogs: Many websites favor guest posts and will appreciate an opportunity to get a free post from a travel expert in exchange for a backlink to their blog. Make sure to only provide high-quality and unique content when guest posting. Prepare a small bio describing your experience and your blog features to encourage more users to visit your blog.

Join Online Communities: Social media abounds in groups and pages that unite like-minded users in different niches. Type in your keyword and look for relevant communities on networks where your target audience is. By doing so, you can find new connections and obtain a better understanding of your niche.

Attend Events in Your Niche: Whether in person or online, attending events can be a great opportunity to build strong connections and develop joint projects on the spot, as well as learn from experts and share your ideas with brands and media platforms.
Create Great Content: Your blog is the best place to showcase your skills and expertise. By providing exceptional content, you will be more likely to land new partnerships and collaborations without the need for huge outreach, as good work speaks for itself. You can also add a special "Work With Me" page, where you share your collaboration ideas and requirements.
Promote Other Bloggers: A great way to build connections is to support travel bloggers and influencers in their work. Start by commenting on their blogs, replying to their newsletters, subscribing to their social media pages, etc. Doing so will allow you to show your appreciation and build trust much faster.
Building Authentic Relationships and Leveraging User-Generated Content
Finding the right influencer to collaborate with might take a while, especially if you are a new blogger. Influencers with a large followings are less likely to respond than those with fewer followers, so you might want to focus on mid-level bloggers. You can search for both on Google and social media. Not all travel bloggers have a huge social presence, but some of them might still have a nice blog. Consider also using influencer outreach tools, such as NinjaOutreach, Influence.co, and others, which share access to thousands of influencers across various niches who are also looking to collaborate. Discover more outreach services in our post.
Once you select several candidates, check their blogs and social media content to determine what kind of collaboration might interest them. The larger the audience, the less likely the influencer is to respond, so it is important to write a compelling pitch. Getting personal and sharing information about yourself is crucial to establishing trust with an influencer. For example, you could demonstrate your best content, offer ways to improve their content based on your expertise, highlight the value your collaboration could bring, etc. Make sure to show that you have meticulously studied the content of the blogger and avoid being generic. Find more outreach strategies in our post.
User-generated content can be another great way to grow your social presence, while providing opportunities for collaboration with other influencers. User-generated content (or UGC) is any type of digital content produced by end users, such as images, videos, reviews, etc. Adding this type of content to your social media marketing strategy can provide your audience with honest feedback from real customers and allow them to better understand your offer. UGC is often considered more trustworthy and authentic.
Here are a few types of user-generated content that can become part of your social media marketing plan:
Testimonials: Research reveals that 84% of consumers trust online reviews just as much as personal recommendations. Encouraging your audience to share their experience with your brand can boost your conversion rates by a lot. Make sure to provide an incentive in return, such as a free trial, access to premium content, discounts, etc.

Contests and Giveaways: This type of strategy can do wonders for your social presence, boosting your audience engagement and helping you gather invaluable feedback. Discover what type of prize your followers would like to receive and establish competition rules according to the marketing objective you want to achieve.

Hashtag Campaigns: Encourage your followers to use your branded hashtag in their content to grow your brand recognition. Be ready to offer some perks in return. For example, reward the follower who shared your hashtag most often with a prize.
Data-Driven Social Media Advertising and Audience Targeting
Enhancing your social marketing strategy with data analytics can improve it in many ways, such as: helping create relevant content, understanding your audience's pain points, improving engagement and retention, as well as growing conversions and sales. A data-driven approach can also improve your advertising campaigns. Here are a few ideas:
Define Your Target Audience
The more you tailor your ads to your target audience's pain points, the more likely they are to become your customers. Social media advertising success is about providing the right content to the right people at the right time. To line everything up, it is important to know your audience. Facebook, Instagram, LinkedIn, and some other social networks feature built-in analytics that can help you more efficiently set up your ad campaigns.
Analyze Your Campaign KPIs
Depending on the objective of your campaign, it is important to monitor it continuously and make adjustments along the way. For example, if you want to increase your reach, be sure to track the follower count. To boost engagement, it is crucial to check the likes, shares, and comments on your posts. It is also a great idea to run A/B tests for your ad campaigns and determine which ads provide better results.
Measuring Success and Refining Strategies with Social Media Analytics
Monitoring the success of your social media marketing plan can help reveal efficient and not-so-efficient efforts, while optimizing your strategy for maximum impact. Here are some of the most important metrics to track:
Follower Count Over Time: If your social media marketing strategy is working, your follower count will increase. On the other hand, if your follower count is decreasing, it might mean that your current content is irrelevant to your old subscribers.
Engagement: Tracking your audience's engagement, such as views, likes, shares, comments, etc. will help you understand how well your content resonates with your followers.
Referral Traffic: If growing your blog's traffic is one of your marketing objectives, be sure to track referral traffic.
Conclusion
Establishing a social media presence is an important step for any travel blogger, as it provides many benefits. Thus, you can increase your reach significantly, target your ideal customer, boost your audience's engagement, build a loyal community, and much more. To craft a powerful social media marketing strategy, you need to choose the right social networks and deliver relevant content for your followers.
If you want to take advantage of your growing social presence by monetizing it, consider joining an affiliate program. With Travelpayouts, you can become an affiliate and promote over 100 popular travel brands across various verticals, such as flight tickets, hotels, trip insurance, etc. It is free to join in only a couple of clicks.
Join the Travelpayouts Partnership Platform
Access exclusive tools and the best travel affiliate programs, including flights, hotels, car rental, insurance, tours and activities, all in one place.
Join Today
395,000 partners already trust us
120 travel brands
$53M+ total paid since 2011