What Is Affiliate Marketing Automation?
Automated affiliate marketing leverages technology to minimize routine tasks so that marketers can focus on the most important aspects of their job and keep their affiliate campaign afloat. You can automate campaign tracking, content creation and optimization, customer care, and so on. Automation allows affiliates, even those without deep technical knowledge, to run efficient affiliate marketing campaigns.
Why Automate Affiliate Marketing?
It can be challenging to maintain high levels of affiliate sales, let alone increase your earnings, when you have so many tasks to perform to keep your existing affiliate campaigns on track. An efficient affiliate strategy usually includes creating content that attracts traffic, capturing and nurturing leads, as well as monitoring and optimizing your campaigns, while building new affiliate partnerships. Without an established affiliate marketing funnel, it will be hard to capture and convert the leads that you eventually attract.
Developing an automated affiliate marketing approach will help you in many ways, namely:
Creating SEO-optimized content
Generating and converting new leads
Working on CR optimization
Personalizing email marketing for your target audiences
Making more efficient ad campaigns
Collecting data and assessing affiliate campaign results
Automation of these and other tasks will allow you to save time and build a more efficient affiliate strategy. In return, you can focus on the most important responsibilities and leverage greater control over your campaigns. Automated affiliate marketing also provides greater flexibility and delivers valuable insights, so you can make informed decisions and focus on growing your revenue. In short, you can maximize your time and earnings from automated affiliate campaigns.
6 Ways You Can Automate Your Affiliate Marketing Business
With so many affiliate automation software programs available today, there are many tasks that can become less of a chore for you. Here are six main ways to automate your affiliate marketing business.
Join Affiliate Marketing Networks
If you are a beginner affiliate, it can be challenging to research and find products that resonate with your audience and sell well. In addition, establishing direct partnerships with brands can also be time consuming. However, to save time and gain access to a variety of reputable brands, you can join affiliate networks. These are usually large platforms that gather affiliate offers from various brands in one or several niches and allow affiliates to join them through a single interface and withdraw their earnings in a single transaction, which is very convenient.
Travel bloggers that want to promote several travel brands can join Travelpayouts, the world's largest digital travel partnership platform. Travelpayouts accounts for affiliate offers from over 100 brands in various travel verticals, such as flight tickets, hotels, trip insurance, tours and activities, and more. No less important are the beautiful and convenient promo tools that will help you attract the attention of users and increase conversions. These automated tools include banners, widgets, deep links, White Label, API, and so on. You can join Travelpayouts for free within a matter of minutes and start earning as a partner today!
Join the Travelpayouts Partnership Platform
Access exclusive tools and the best travel affiliate programs, including flights, hotels, car rental, insurance, tours and activities, all in one place.
Join Today
350,000 partners already trust us
100+ travel brands
$40M+ total paid since 2011
Use Chatbots
Chatbots are automated tools that can be added to a website to optimize communication with your audience. Chatbots can help automate the process of answering common inquiries from your audience while filtering out any questions that require human assistance. Adding a chatbot to your website can help you save time and provide a much better customer experience, as inquiries will be answered instantly and customer information will be carefully saved.
Chatbots can also provide product recommendations to users based on their interests and behavior. For example, when a user starts the communication process, the chatbot will ask several questions to understand the user's needs and recommend affiliate products accordingly.
In addition, chatbots help collect data about potential customers to help you better understand your audience and optimize your campaigns accordingly in the future.
Shorten Links Automatically
Affiliate links are the most important element of any affiliate campaign, as they allow brands and marketers to track clicks and attribute sales. However, such links also contain tracking parameters that can appear "heavy" and less trustworthy to your audience.
To make your links look tidy, you can shorten them with special tools called link shorteners. For example, the Travelpayouts URL Shortener allows you to hide all the technical parameters in your link, making it appear shorter and more trustworthy to your readers. Here is how an affiliate link looks in full and how a link looks after going through the Travelpayouts shortener.

Automate Email Marketing
Email marketing is an old, yet efficient marketing approach that allows you to nurture your leads by delivering content directly to their mailbox. However, this approach can require a lot of effort to gather emails, write a newsletter, and send it to potential customers on a regular basis. To save time and make your campaign more efficient, be sure to automate your email marketing process.
Email automation implies creating a workflow of emails that reach your subscribers with the right message at the best moment. With the help of an email marketing software, you can target users based on their demographics, behavior, and other factors. This will help you personalize the customer experience, make your newsletter more relevant, and ultimately boost your click-through-rate.
There are many benefits of email marketing automation:
Provide your readers with a personalized newsletter and improve your relationships.
Make your marketing more efficient by delegating all routine and time-consuming tasks to the software.
Increase your user retention rate and grow your subscriber base.
Scale your email marketing campaigns.
So, how can you automate email marketing? You can create an email sequence that is automatically sent whenever a new user opts-in to your list. You can start with a welcome email, follow up with relevant product recommendations, a reminder email if the user has tried to make a purchase yet didn't finish it, and so on. In some of these messages, you can promote affiliate products and add affiliate links. Such an email sequence will allow users to learn more about your brand and encourage them to continue engaging with your website.
Use AI to Optimize Content Creation
Content is king when it comes to driving traffic and attracting leads to your website. With well-optimized content that brings value to the audience, marketers can build and maintain successful affiliate marketing campaigns. The only issue is that creating and optimizing content takes a lot of time and effort.
AI tools can help boost your content marketing strategy in many different ways, namely:
Generating ideas for blog posts
Creating blog outlines
Writing long-form blog posts within a couple of minutes
Repurposing your existing articles
Furthermore, AI tools create content that is already optimized for search engines and will help you rank high in the search results. However, you need to supplement AI content generation with proper research and editing to make sure it is adapted to your audience and does not contain any errors.
One excellent AI tool for content creation is ChatGPT. It is an open-source natural language processing system that can generate texts and engage in conversations on a wide range of topics, leveraging information available online. ChatGPT can be incredibly useful in multiple ways, including generating content ideas and creating comprehensive pieces. With ChatGPT, you can utilize its capabilities to:
Generate blog post ideas
Craft catchy headlines and titles
Identify relevant keywords
Create engaging hooks to captivate readers from the very first line
Formulate compelling conclusions
Furthermore, ChatGPT can assist in formatting your text to suit the desired style and even modify the tone of writing.
Another outstanding AI-powered tool for content creation is Copy.ai. It excels at generating customized, SEO-friendly content that enables you to engage your target audience effectively. This versatile tool can produce diverse content types, including blog articles, email copy, and advertisements.
To learn how to use these and other AI content tools to write engaging and SEO-friendly blog posts, download our free guide.
Automate Product Reviews
Another way in which automation tools can help you is to generate product reviews. This is an essential type of content for affiliate marketing if you want to drive sales. Detailed product reviews with ratings, user comments, and affiliate links are one of the best ways to convert leads. Here are some of the advantages of displaying reviews on your website:
Improve your click-through rate with reviews, especially those with star ratings. Search engines like star ratings and tend to display them in the search results. Having reviews on your website will grow the chances of your website ranking high in the SERP.
Boost your conversion rate. Reviews allow potential customers to learn hands-on tips and make informed decisions.
Grow your search rankings. As search engines regularly update their algorithms, online reviews are becoming a fundamental part of SEO. Displaying product reviews and star ratings can help you reach the top of the search results or even featured snippets.
You can automate the creation of your product reviews with special plugins like WP Review Pro. This WordPress plugin provides an all-in-one solution to create high-converting reviews for your affiliate products and increase your overall revenue. If you already run a blog on WordPress or just want to create a review website, WP Review Pro will help you boost your SEO by adding optimized reviews of products, services, and anything in between.
It also features 19 different schema types that allow search engines to easily find and crawl your website. No coding experience is required. All you need to do is copy and paste the plugin shortcode on the page where you want to display the review box.
Which Software Programs Can You Use to Automate Your Affiliate Marketing?
To make the most of your affiliate campaign, it is important to have the proper tools and software in place. Here are some of the best tools for affiliate marketers to automate their tasks.
Jasper.ai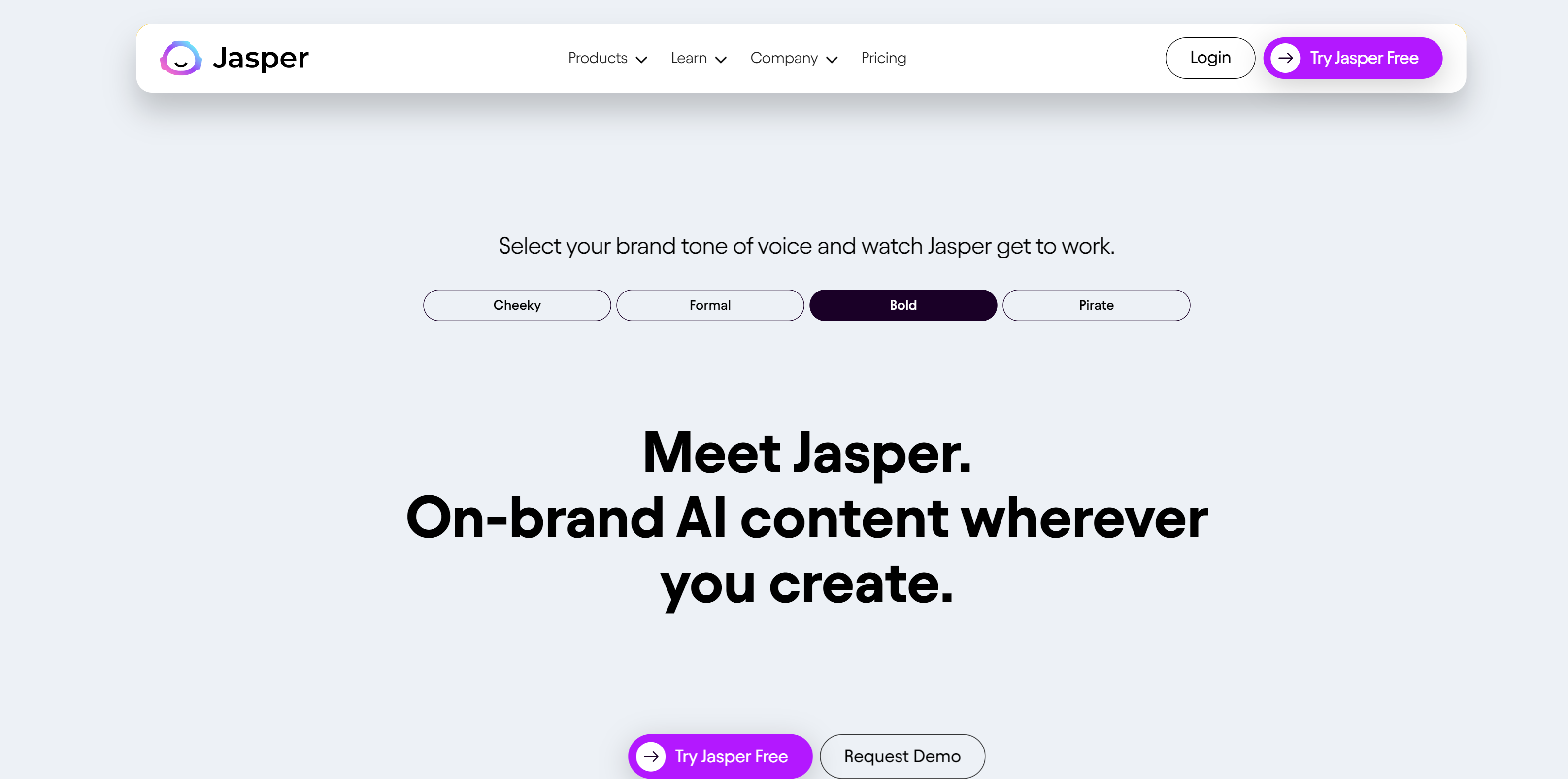 Jasper AI is an AI-powered content-creation platform that can help automate your content-creation process. With Jasper AI, you can easily generate high-quality content for your affiliate campaigns without spending hours on writing. The platform uses natural language processing and machine-learning algorithms to create engaging and informative content that is tailored to your target audience. This tool can save you a significant amount of time and effort while also improving the effectiveness of your campaigns.
PrettyLinks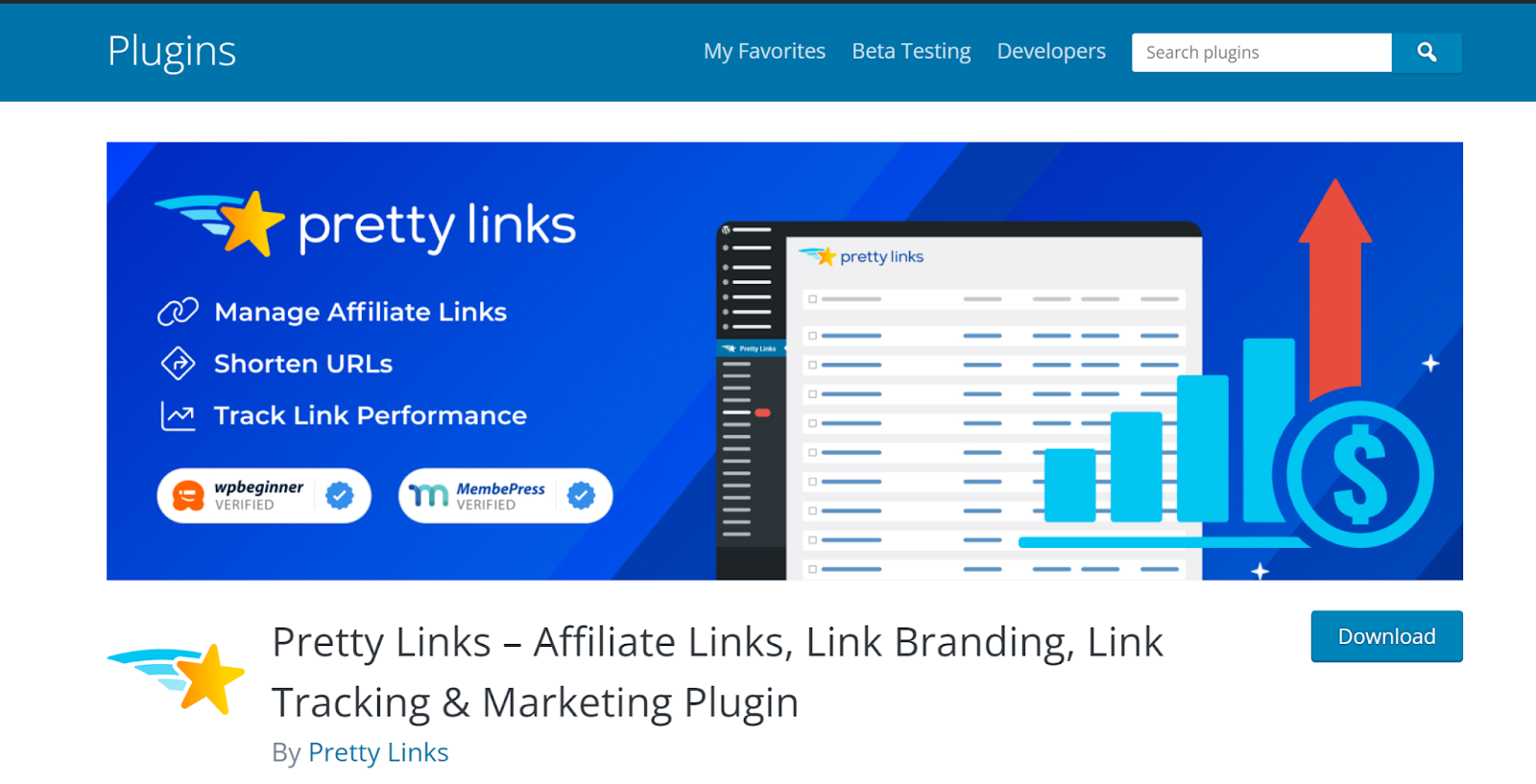 The longer you run affiliate campaigns, the more affiliate links you might have on your website. To make sure they all look clean and tidy, you can take advantage of link-shortening tools. PrettyLinks is a plugin that many marketers and bloggers use to automate the shortening of their affiliate links. As a result, their links are shorter and tidier without any technical parameters that might scare users away, so you can generate more clicks and sales.
PrettyLinks also allows you to track links and generate reports, make them "nofollow" or even turn on automatic expiration for campaigns that are limited in time. The premium version includes dynamic redirection and link rotation, so you can split test your links and increase your click-through rate.
The basic version of the plugin is free, but you can also upgrade to premium starting from $99.50 per year.
Botsify
Botsify is a chat automation software that allows you to create and personalize chatbots for WordPress blogs or other platforms, including social media. These chatbots will help you to automate your sales funnel, improve customer support, qualify prospects automatically, and boost conversions.
Pricing starts from $49 per month, but you can try it for free for 14 days.
ReachMail

ReachMail is an all-in-one solution for email marketing campaigns that allows both small businesses and large companies to address the needs of their customers. With ReachMail, you can take advantage of their drag-and-drop email builder to create a beautiful newsletter, API, list segmentation to personalize your newsletter for different users, run A/B testing, and more.
With a free plan, you can gather up to 2,500 contacts and send up to 7,500 emails per month. Premium options start from $9 per month.
Linktrack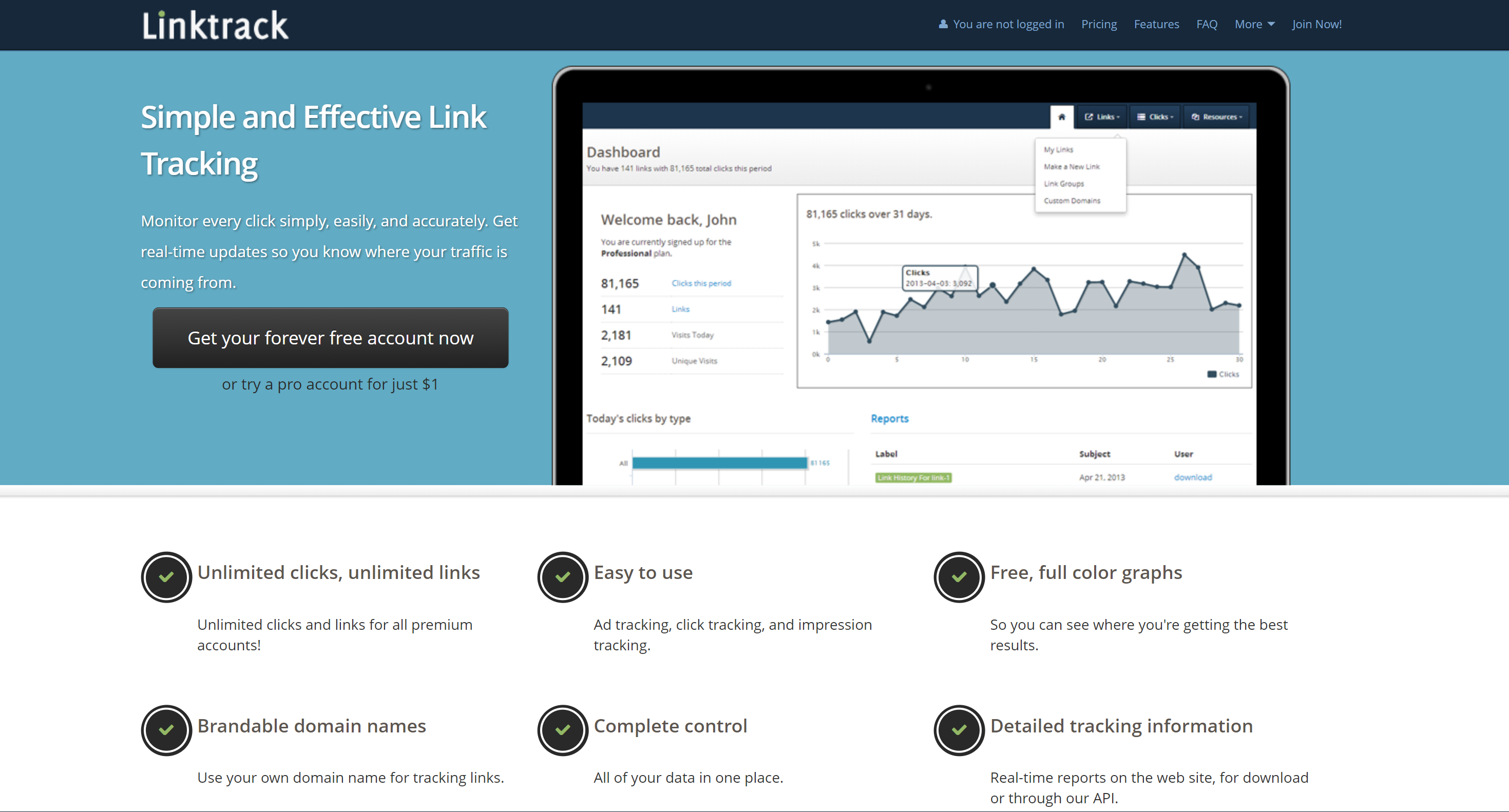 Linktrack is a simple, yet effective solution to track clicks, impressions, and ad campaigns. If you are a beginner marketer and lack technical expertise, Linktrack will still be very easy to navigate and use. It offers color graphs to understand where your traffic comes from and provides real-time updates.
You can start using Linktrack for free and upgrade to a Pro account (from just $10 per month) to track unlimited links and clicks.
Conclusion
If you want to keep track of your performance and leverage bigger control over your campaigns and links, you should consider implementing automated affiliate marketing. Such technologies will allow you to gain more insights into your performance and optimize repetitive tasks, so you can focus on what is important. Try out different automation tools to understand what works best for you.