The Growing Popularity of Family Travel & Multigenerational Trips
Family travel and multigenerational trips have been growing in popularity since the COVID-19 pandemic in 2020. According to the Family Travel Association, forgoing travel during the pandemic has made four out of five families appreciate the importance of family vacations.
It is common for nuclear families (just the parents and children) to travel together. However, traveling as a larger family, with siblings, parents, grandparents, nieces, and nephews, is becoming a popular trend — especially for celebration travel, cruises, and reunions. This trend is called multigeneration travel, and it emphasizes versatile travel experiences that can meet the needs of both younger and older relatives.
The Family Travel Association also found that 85% of parents plan to travel with their children in the next 12 months, and 47% of families are planning a multigenerational trip. If you are not already creating content for the family travel niche — now may be the perfect time to start with family travel affiliate marketing.
Understanding the Family Travel Market: Demographics and Trends to Watch
The family travel market is one of the most lucrative opportunities for affiliate marketing. In fact, according to Resonance, the average number of trips taken by families is greater than by couples or even solo travelers — proving there is a huge market for family travel.
To better understand the family travel market, here are some interesting statistics: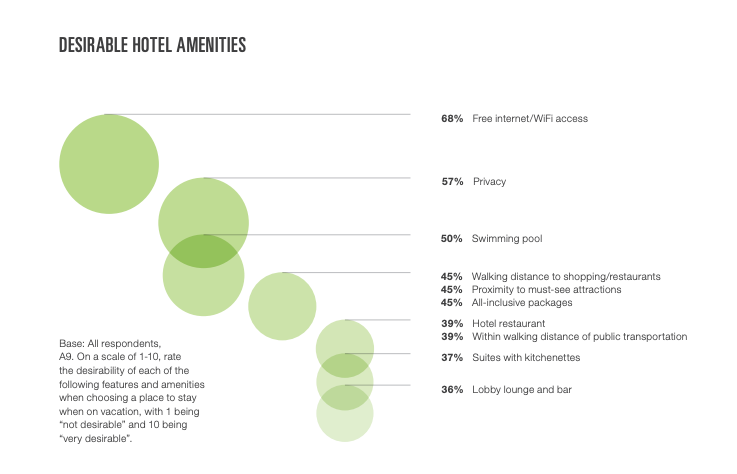 Multigenerational Travel
Families are more willing to spend on travel than most other demographics, making this niche a lucrative one to pursue as a travel blogger or content creator.
However, multigenerational travel is even more beneficial — you can target a wide range of travelers, from teenagers to grandparents, who want to plan the same experiences. Plus, the commission you will make off a trip with grandparents, parents, aunts, uncles, grandkids, cousins, and multiple other family members will be much greater than a nuclear family vacation.
However, the key to successful family travel affiliate marketing is finding a relevant niche that resonates with your personal experiences and your audience. Keep reading for more inspiration (and content ideas) in different family travel segments.
Specializing in Family Travel Segments
Every family is unique, which means that every family will value different experiences when planning a vacation. Some families prioritize outdoor adventures. Others find importance in educational experiences. Some value relaxation.
This is excellent news for you. Since different families value different vacation styles, you have plenty of unique niches to choose from when developing a content strategy. Choose one or more of the following family travel segments to promote as a family travel blogger or content creator:
Milestone Vacations
Families love to celebrate birthdays, anniversaries, graduations, and other important events with milestone vacations. Families tend to "splurge" on these vacations and will be more likely to spend more than on a typical vacation since they are special celebrations. As a content creator, awareness of seasonality is critical for the milestone vacations niche.
Educational Travel
Some families prioritize unique and immersive travel experiences that allow the entire family to learn about the culture or history of a destination. These families may be drawn to domestic destinations with lots of museums or historical landmarks — like Boston or Washington DC — or international destinations with a vibrant culture — like Japan, Costa Rica, or Mexico.
Nostalgic Holidays
Anything that brings back feelings of "the good ole' days" is fair game for a nostalgic vacation. Grandparents may plan vacations to beach towns they took their children to when they were kids to watch their grandchildren enjoy the same destination. Or, families may book travel to theme parks, like Walt Disney World, that bring back memories of childhood.
All-Inclusive Resorts
Families that value relaxation and hassle-free planning will be drawn toward all-inclusive resorts over other types of vacations. Popular all-inclusive destinations for families include Mexico, Jamaica, the Dominican Republic, and the Caribbean Islands.
All-inclusive resorts are a popular niche for multigenerational travel because there is something for everyone to enjoy — from swimming and spa services to games and fine dining.
Cruise Vacations
Cruising is a flexible, versatile, and budget-friendly vacation choice for multigenerational travel. Families with young kids only have to pack up and unload once while still getting to explore new ports and destinations. Grandparents can hang out with their kids and grandkids in the morning but, if needed, can retire early. It is the perfect vacation to accommodate all energy levels.
Popular cruise destinations for families include the Bahamas, Alaska, Hawaii, Mexico, the Mediterranian, and of course — anywhere on the Disney Cruise Line!
National Parks
Families that crave outdoor adventures and prefer road trips, whether in a vehicle or RV, will likely plan to visit national parks in the United States.
Yellowstone National Park, Grand Canyon National Park, and the Great Smoky Mountains National Park are popular destinations in the U.S., but adventurous families with older children may be drawn to national parks in other countries, like Banff National Park in Alberta, Kruger National Park in South Africa, or Arenal Volcano National Park in Costa Rica.
Crafting a Family-Friendly Content Strategy
Once you have chosen your niche(s) for family travel from the list above (or have come up with a few niches of your own), you can start creating a content strategy for your travel business.
These are a few ideas for blog posts (and related social media content) you could write that would appeal to the family and multigenerational travel segments listed above:
Milestone Vacations
25 Graduation Trip Ideas the Whole Family Will Love
20 Romantic Getaways for an Anniversary Vacation
Best Bucketlist Trip Ideas to Celebrate a 50th Birthday
Educational Travel
12 Fun & Educational U.S. Travel Destinations for Families
20 Best Cultural Trips and Experiences to Do with Kids
Best Museums in the United States for Families
Nostalgic Holidays
30+ Tips for Visiting Disney World in 2023
23 Best Family Beach Vacations in the U.S.
15 Classic American Road Trips for Your Summer Vacation
All-Inclusive Resorts
Best All-Inclusive Resorts in Cabo San Lucas for Families
23 Best All-Inclusive Resorts for Families Across the World
10 Tips for an All-Inclusive Resort with Babies & Toddlers
Cruise Vacations
Is a Disney Cruise Worth It? (& Everything You Need to Know)
12 Best Cruise Lines for Families
10 Best Destinations for a Family Cruise
National Parks
15 Best National Parks to Visit with Kids in the U.S.
12 Tips for the Ultimate National Park Experience with Kids
Best Things to Do in Yellowstone National Park with Kids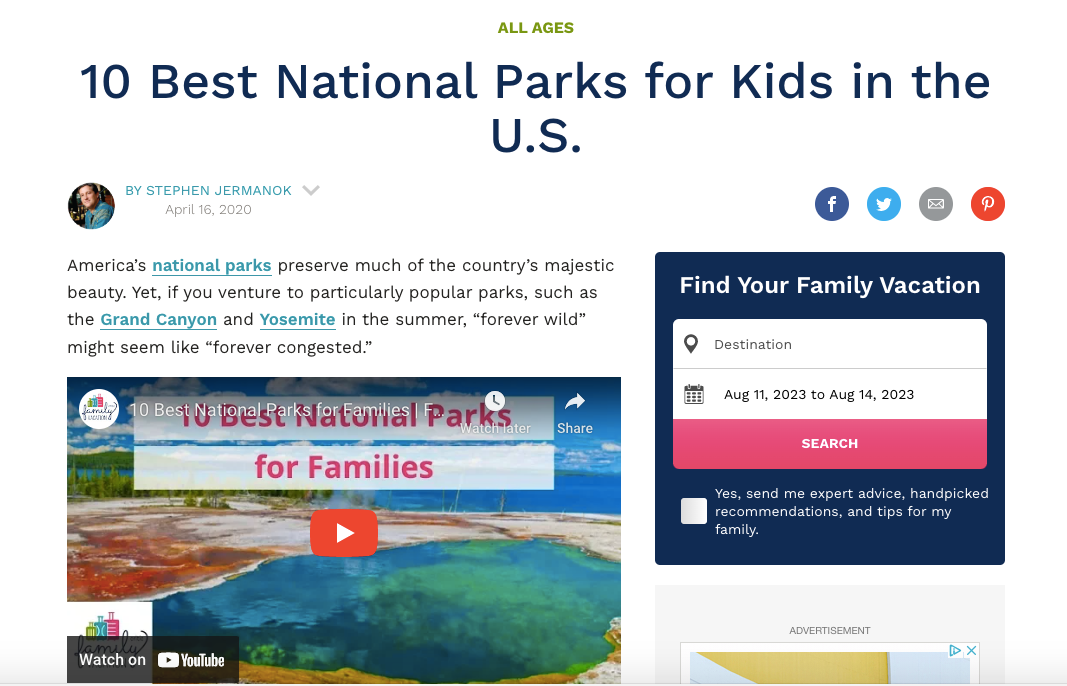 Family Travel Affiliate Marketing Programs
There are dozens of family-friendly affiliate programs you can join, depending on your niche, content strategy, and income goals. These are a few affiliate programs available to you in the Travelpayouts Partnership Platform, ideal for family or multigenerational travel.
Viator
Viator is the world's largest experiences marketplace that connects travelers with 300,000 experiences in 200 countries, including walking tours, cooking classes, catamaran rides, tickets to popular landmarks and museums, and more!
Viator is a popular affiliate program that can be utilized in almost any multigenerational or family travel niche. You can promote tickets to famous landmarks and popular museums for families interested in educational travel, or once-in-a-lifetime experiences like helicopter rides or scuba diving adventures for milestone vacations. Viator even offers self-driving audio tours for many of the most popular national parks in the U.S. to make the experience more interactive for families.
Commission rate: 8%
Cookie lifetime: 30 days
Average price: $50
Vrbo
Vrbo is the world's leading marketplace for vacation rentals, with over two million listings of vacation rental properties in nearly 200 countries. Vrbo offers a range of options, from simple apartments to luxury homes, to provide travelers with the perfect-sized rental for their vacation.
Families value privacy on vacation, which is easier to come by in a vacation rental property than in a hotel or resort. Additionally, families with young children may find it easier to entertain and keep children comfortable in a vacation rental with amenities you won't find in a hotel — like separate bedrooms, a full kitchen, and a spacious backyard.
Plus, with the rise of multigenerational travel, renting a large vacation rental is often a more economical option for multiple family members than renting separate rooms in a hotel. Not only will the family be able to spend more "one-on-one" time together in shared living spaces, but the trip's overall cost will be reduced, allowing families to save money.
Commission rate: 1.8% of booking amount
Cookie lifetime: 7 days
Average price: $3,189
Discover Cars
Rental car prices experienced a massive spike during the COVID-19 pandemic, and according to Nerd Wallet, rental car prices have yet to drop to pre-pandemic levels. Unfortunately, rental cars can be more expensive for families since parents with three or more children usually need a larger vehicle, which often costs more money.
Discover Cars is a great affiliate program to join if you want to help families save money on rental cars for their vacation — and earn a commission while doing it. Discover Cars is an award-winning car rental comparison website that helps families find low-cost rental vehicles. They compare prices from popular suppliers, including Hertz, Enterprise, Alamo, and Budget, to help families find the best deal on a rental car in their vacation destination.
Families flying across the country to embark on a national park adventure or going on a nostalgic family road trip will likely use Discover Cars, so if you create content within these niches — consider joining this affiliate program today!
Commission rate: 23–54%
Cookie lifetime: 365 days
Average price: $20
Go City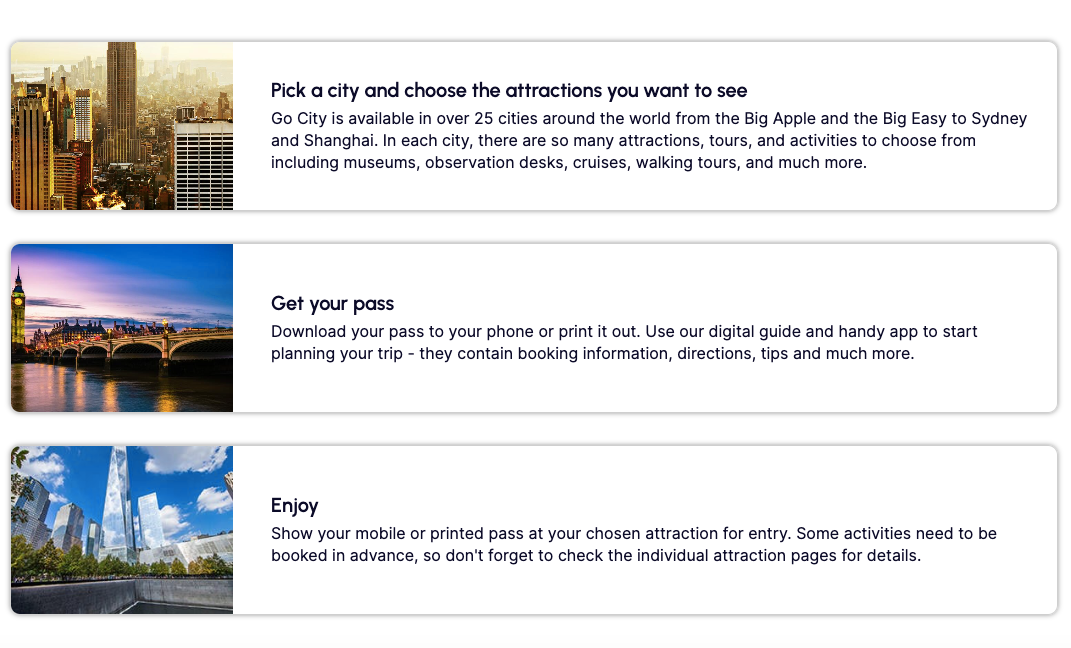 Families traveling with children of all ages want to find fun activities to keep the family busy and entertained throughout the day. However, there is just one problem — tickets to amusement parks, museums, zoos, and other kid-friendly attractions can add up quickly!
Go City is the perfect solution for families looking to stretch their dollars while still exploring the top destinations on vacation conveniently. Go City allows travelers to purchase a one, two, three, four, five, six, or seven-day pass in a select destination that includes skip-the-line entry and significant cost savings on top attractions and hidden gems.
Go City offers passes to popular family vacation destinations, including Barcelona, Boston, Cancun, London, New York, Oahu, Orlando, Paris, Rome, San Diego, and more! For example, the San Diego Pass includes admission to SeaWorld San Diego, LEGOLAND, San Diego Zoo and Safari Park, USS Midway Aircraft Carrier Museum, and 40+ more attractions. Your readers can save up to 55% per person using this pass versus buying tickets to each attraction!
Commission rate: 3.4–6%
Cookie lifetime: 30 days
Average price: $436
VisitorsCoverage
Since the pandemic, families value travel flexibility more than ever. 80% of family travelers say they will only book from companies with flexible cancellation policies, according to Family Travel Association.
Another way to give family travelers peace of mind while traveling when inconveniences like flight cancellations and lost luggage are on the rise is with travel insurance. VisitorsCoverage is the largest provider of inbound travel to the U.S. and provides travel insurance for millions of global travelers in 175+ countries. It is also one of the best travel insurance affiliate programs.
Families investing in a big (and expensive) vacation, like a milestone getaway, cruise, or all-inclusive vacation with multiple family members, will be more likely to see travel insurance as a worthy investment. Travel insurance plans can cover financial losses from unexpected expenses and unfortunate travel calamities like rental car collisions, natural disasters, flight cancellations, medical emergencies, lost luggage, and more.
Commission rate: $1–100
Cookie lifetime: 30 days
Average price: $300
Social Media Strategies for Family Travel Affiliate Marketing
In addition to monetizing your blog post with affiliate links, you can also promote family and multigenerational travel on Instagram, Facebook, TikTok, and other platforms. Regardless of your niche, there are plenty of family travel influencers who you can draw inspiration from:
The Bucket List Family — The Bucket List Family is the most iconic family travel account with 2.6 million followers (and counting). Garrett, Jessica, Dorothy, Manilla, and Callihan have visited 65 different counties and continue to share about their adventures on Instagram and YouTube, inspiring families to travel more!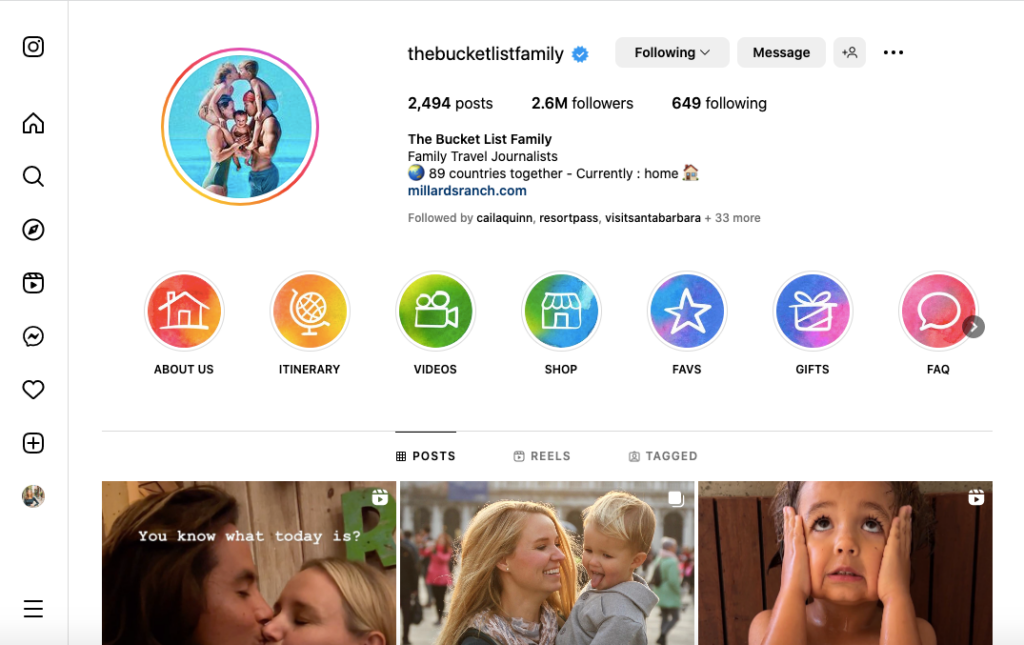 Travel the World Family — Ian, Claire, and their two children, Kallan and Maddison, quit their jobs, sold their belongings, and now spend their days exploring charming cities, far-flung beaches, and exotic jungles. You can follow their adventures at @traveltheworldfamily on Instagram.
Down With Adventure — Melody and her fourth child, Ruby, who was born with Down syndrome, inspire special needs families to get out and about. The family of six has visited 24 national parks and 21 national monuments and shares their adventures on @downwithadventure on Instagram.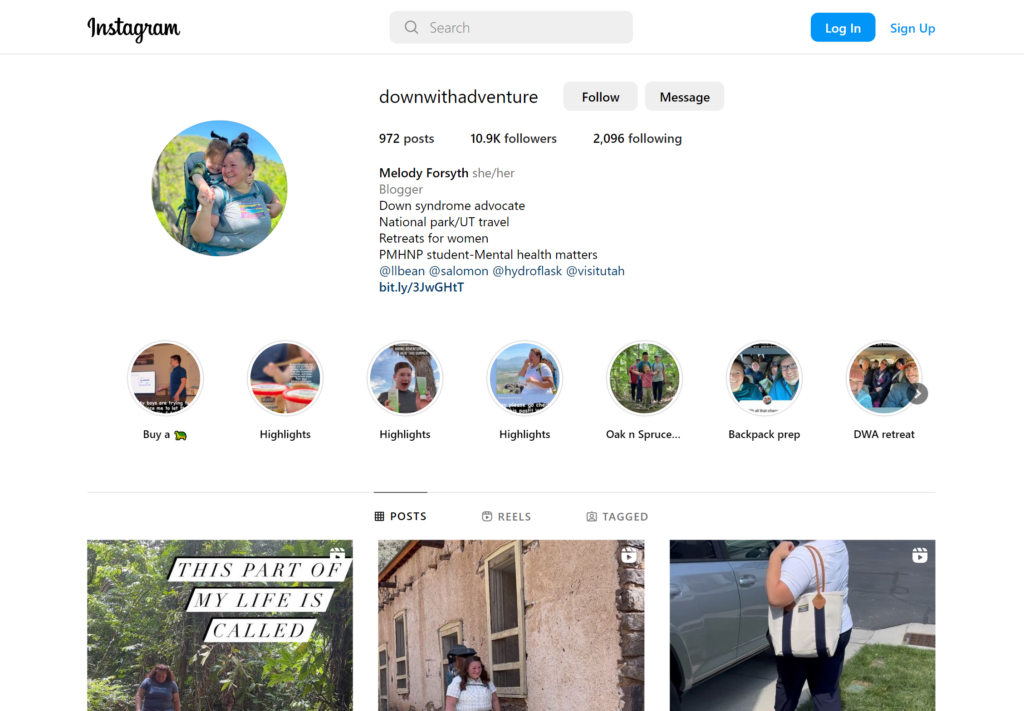 You can use a mix of affiliate programs, sponsored posts, merchandise sales, tutorials, classes, and partnerships with other creators and businesses to make money on Instagram or Facebook as a content creator, like the accounts listed above.
Many family travel creators, like The Bucket List Family, are even offered book deals by notable publishers, like National Geographic, because of their influence.
Tap Into Family Travel Affiliate Marketing to Monetize Your Travel Business
Family travel and multigenerational vacations will continue rising in popularity in the coming years. If you want to tap into the lucrative multigenerational travel market — now is the time to get started!
Our Travelpayouts Partnership Platform offers access to dozens of family-friendly affiliate programs, including Vrbo, Viator, Go City, and the other programs listed above. When you join our partnership platform, you will be able to monetize your family travel blogs, social media posts, and other pieces of content in no time. Join today to get started!
Join the Travelpayouts Partnership Platform
Access exclusive tools and the best travel affiliate programs, including flights, hotels, car rental, insurance, tours and activities, all in one place.
Join Today
395,000 partners already trust us
120 travel brands
$53M+ total paid since 2011