What is AI and Its Role in Affiliate Marketing?
Artificial intelligence (AI) is a branch of computer science that focuses on developing intelligent machines using algorithms to perform tasks that traditionally require human capabilities, such as learning, reasoning, and problem-solving. AI is often used to automate mundane tasks or analyze large amounts of data.
The future for travel bloggers and affiliate marketers looks bright as artificial intelligence is primed to aid the industry's newest members and most prominent enterprises. Specifically, AI can play a critical role in automating your routine tasks – think ad optimization, performance tracking, competition analysis, keyword research, social media posting, and even content creation like blog outlines, titles, and paragraphs.
Ultimately, AI-powered tools can help you and other affiliate marketers work more efficiently, make more informed decisions, and drive increased revenue while improving engagement and conversion rates through personalized content and recommendations.
The Benefits of AI in Affiliate Marketing
Using AI in affiliate marketing can significantly improve your content performance and provide a better user experience to your readers. Here are just a few benefits of implementing AI marketing strategies in your affiliate marketing efforts.
Automation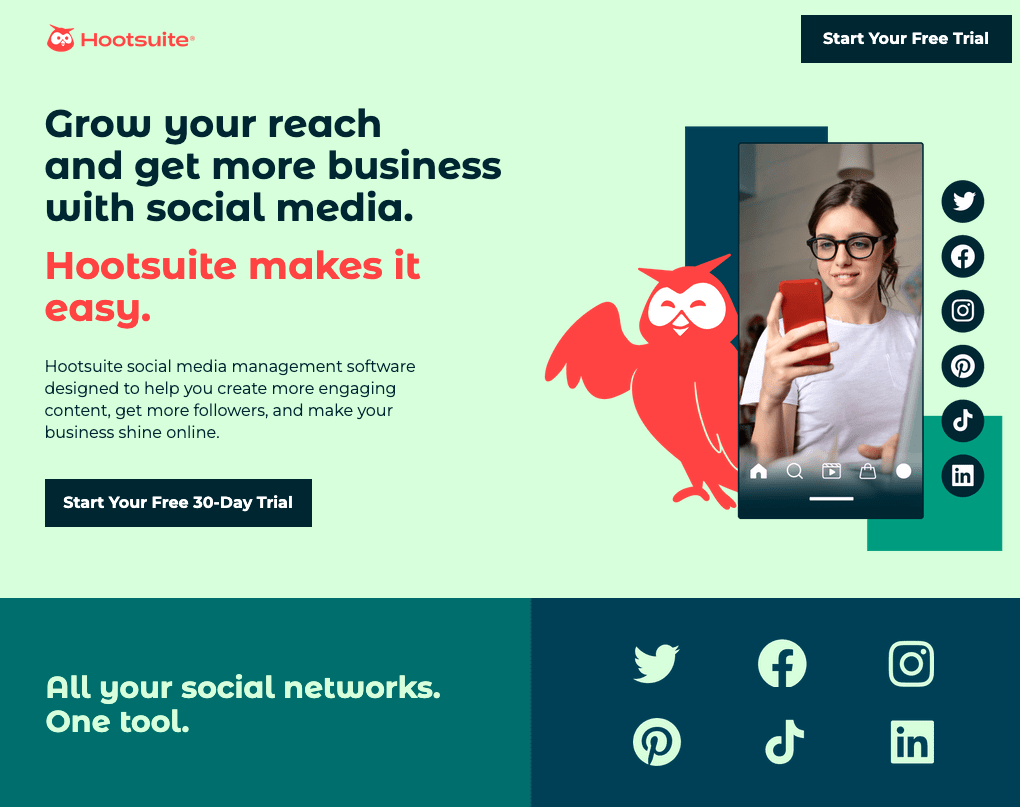 Most obviously, AI can automate many of your routine tasks in managing and optimizing affiliate programs, saving you time and resources. For instance, AI can help you automate social media posts, monitor your brand mentions, track your website's SEO, and optimize your content for higher engagement and conversion rates.
For example, an AI content writing tool like Jasper.AI helps travel bloggers automate content creation like blog outlines, titles, or video descriptions. Hootsuite is another AI-driven technology that simplifies and automates social media posting across most major platforms like Instagram, Pinterest, and Facebook.
Improved Targeting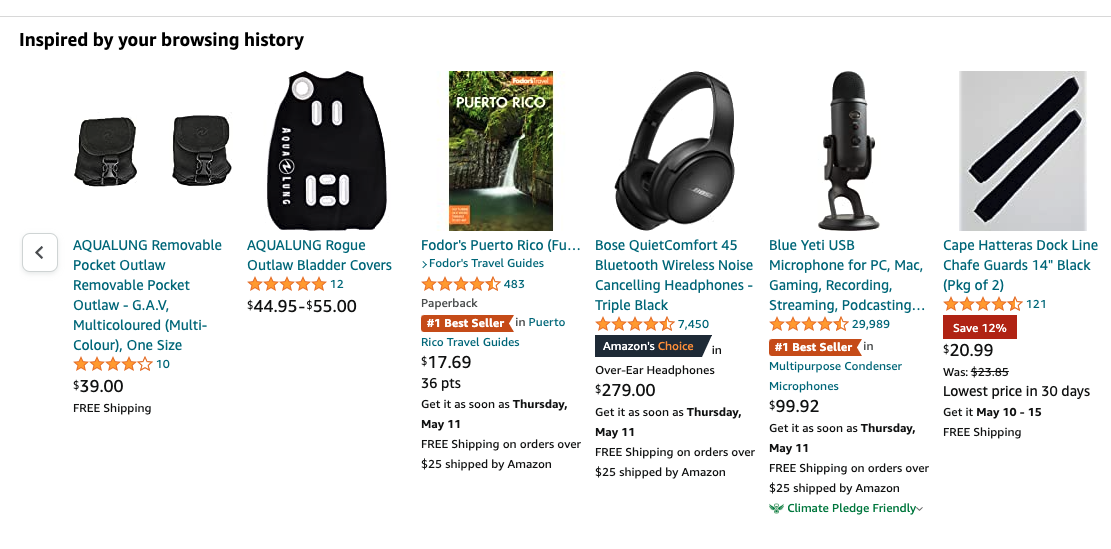 You can use AI to help improve targeting efforts by analyzing vast data to identify the most valuable opportunities within your audiences. This will help you target people with the right message at the right time based on their preferences, most often in an advertisement or affiliate partner recommendation.
For example, Amazon uses AI-powered recommendations to suggest products to customers based on browsing and purchasing history. This is a great way to earn income as an affiliate marketer by getting your audience to Amazon via their affiliate program, where the user can make further purchases based on AI recommendations.
Enhanced Personalization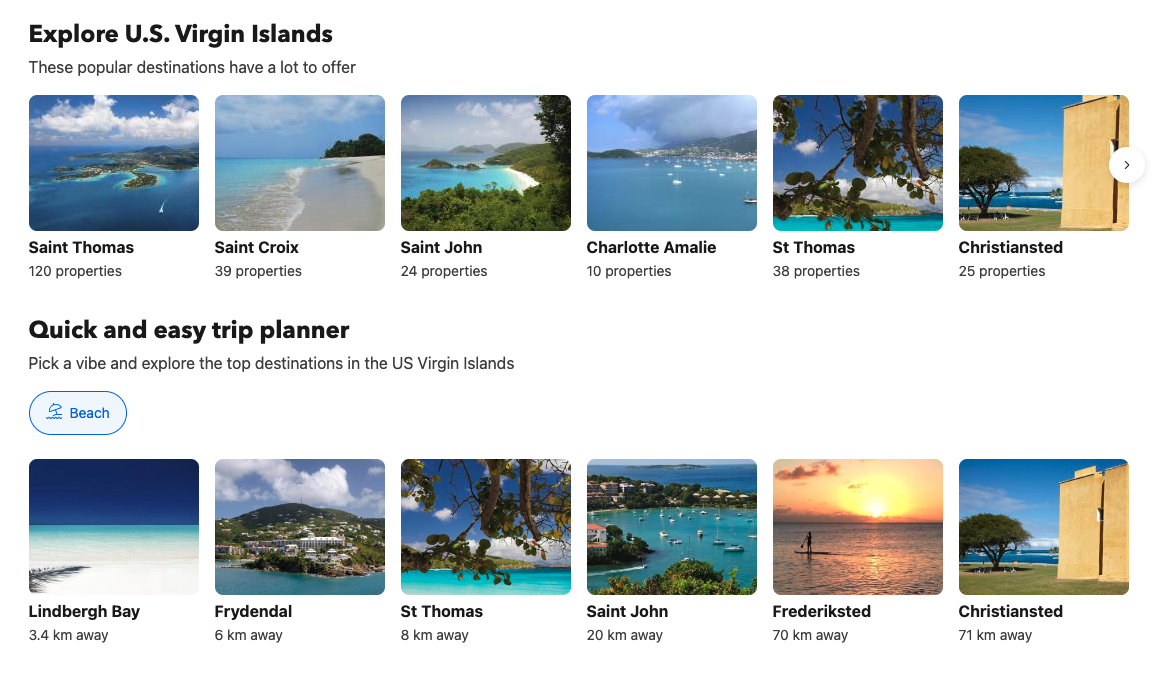 AI can help personalize your marketing campaigns by analyzing consumer behavior and preferences. This can help you create more targeted and relevant messages for your audience across your social media platforms, blog, and other content.
Booking.com gives us a great example of enhanced personalization using AI on their homepage. The landing page provides a more tailored experience based on location data and search history, ultimately leading to higher conversions and revenue.
Increased Efficiency
By automating routine tasks such as ad optimization, scheduled posting, content creation, and performance tracking, AI-powered tools can free up your time and resources to focus on more strategic aspects of your travel blog.
Two AI-powered tools that increase efficiency in content creation are Surfer SEO and Jasper.AI. The two programs go hand-in-hand to optimize your workflow, save time, and improve ROI. These examples are some of many that help travel bloggers focus less on mundane tasks and more time on their passions.
Better Insights
Another significant advantage of using AI in affiliate marketing is that it can provide better insights into your target audience, competition, and market trends. These tools can analyze audience behavior and preferences, so you can optimize, critique, and amplify specific marketing campaigns.
AI-driven tools like Google Analytics, Google Trends, and SEMRush are the most popular programs to stay up-to-date with market trends and changes in consumer behavior.
Higher Conversions
By leveraging AI-powered tools like chatbots and recommendation engines, affiliate partners can create more personalized and responsive customer experiences that lead to higher engagement and conversions.
For example, chatbots can use AI to provide instant and helpful responses to customer inquiries. Likewise, AI-powered recommendation engines help boost conversions by suggesting products or services that are highly relevant to the customer's interests and needs.
AI Applications in Affiliate Marketing
As we've seen, AI has the potential to transform the travel blogging and affiliate marketing landscape by providing advanced tools and insights that can help you optimize your campaigns, drive engagement, and boost conversions. But what specific AI applications are being used in affiliate marketing today?
IBM Watson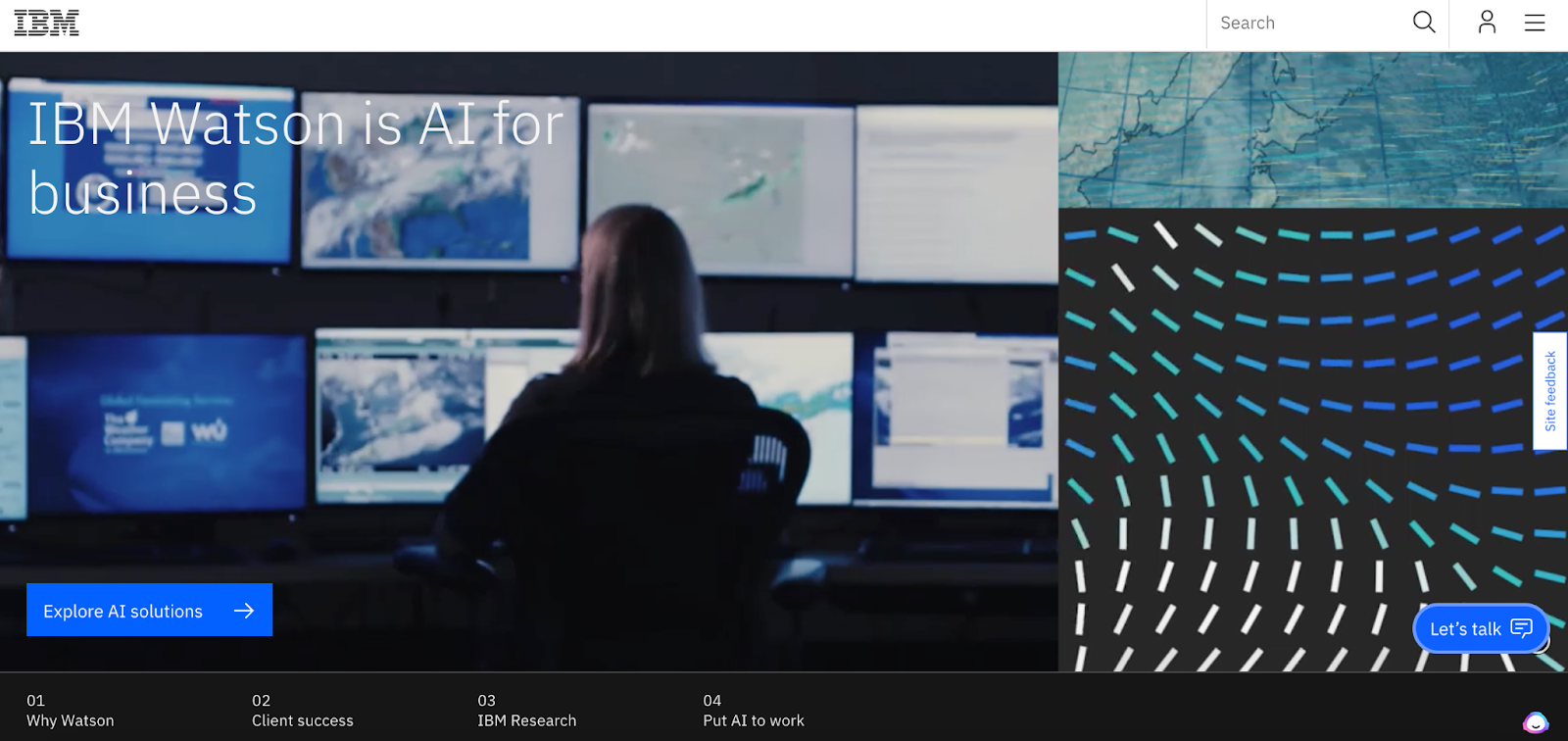 One of the most powerful AI applications in affiliate marketing is the cognitive computing platform known as IBM Watson. Utilizing advanced natural language processing and machine learning capabilities, Watson analyzes and interprets unstructured data from various sources, including social media feeds, news articles, and customer reviews. These analytics give you and other affiliate marketers valuable insights into user behavior, market trends, and competition.
Google Cloud AI
Another popular AI application in affiliate marketing is Google Cloud AI. The AI-powered tools and services suite provides affiliate marketers with predictive analytics, data processing, and machine learning resources. Additionally, you can access advanced tools and services to analyze large data sets, gain insights into audience behavior, automate routine tasks such as ad optimization, and critique your marketing campaigns for maximum conversion rates.
Amazon Web Services (AWS) AI Services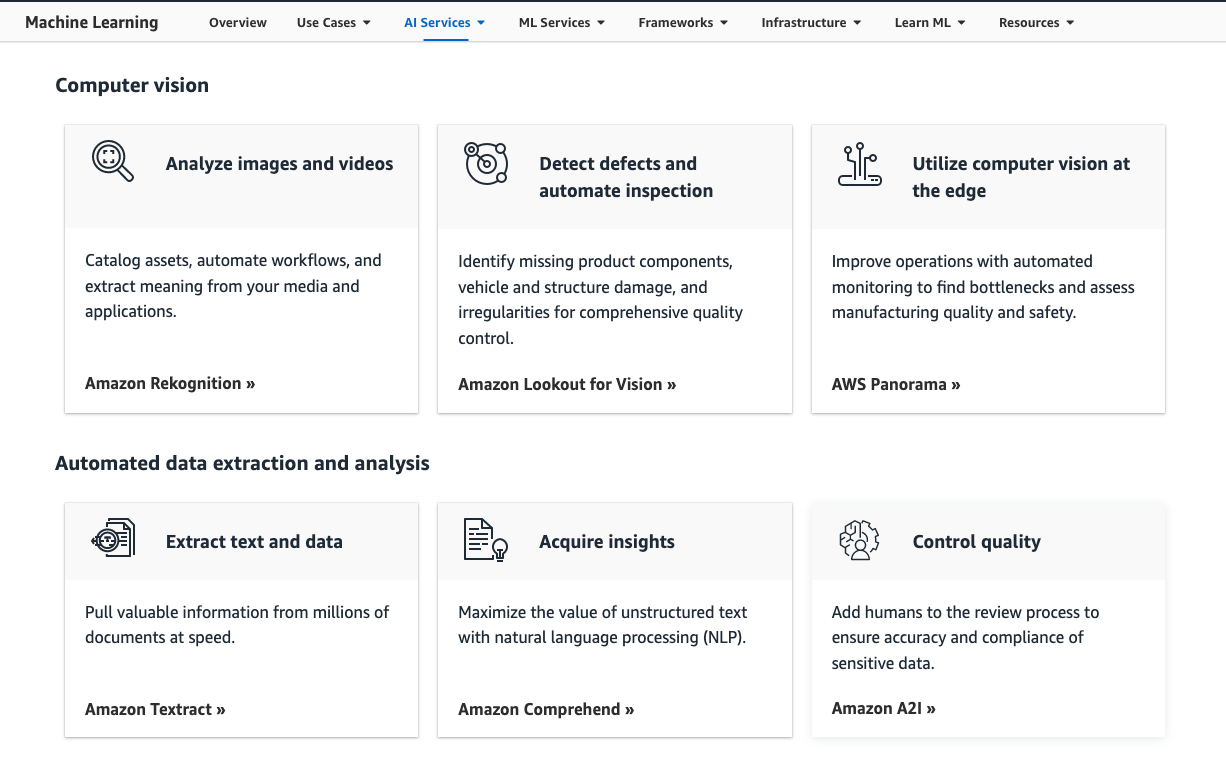 Amazon Web Services (AWS) offers a branch of AI services assisting travel bloggers in improving their marketing campaigns and increasing revenue. The program features pre-built AI capabilities designed to make it easy for you to integrate AI into your campaigns without requiring extensive technical expertise.
For example, AWS provides elaborate AI services, including image and video analysis, automated data extraction, language bots, business metrics, and other technologies to improve the customer experience. Additionally, AWS AI services can automate routine tasks, freeing up valuable time and resources to focus on more enjoyable aspects of your marketing efforts.
Hootsuite Insights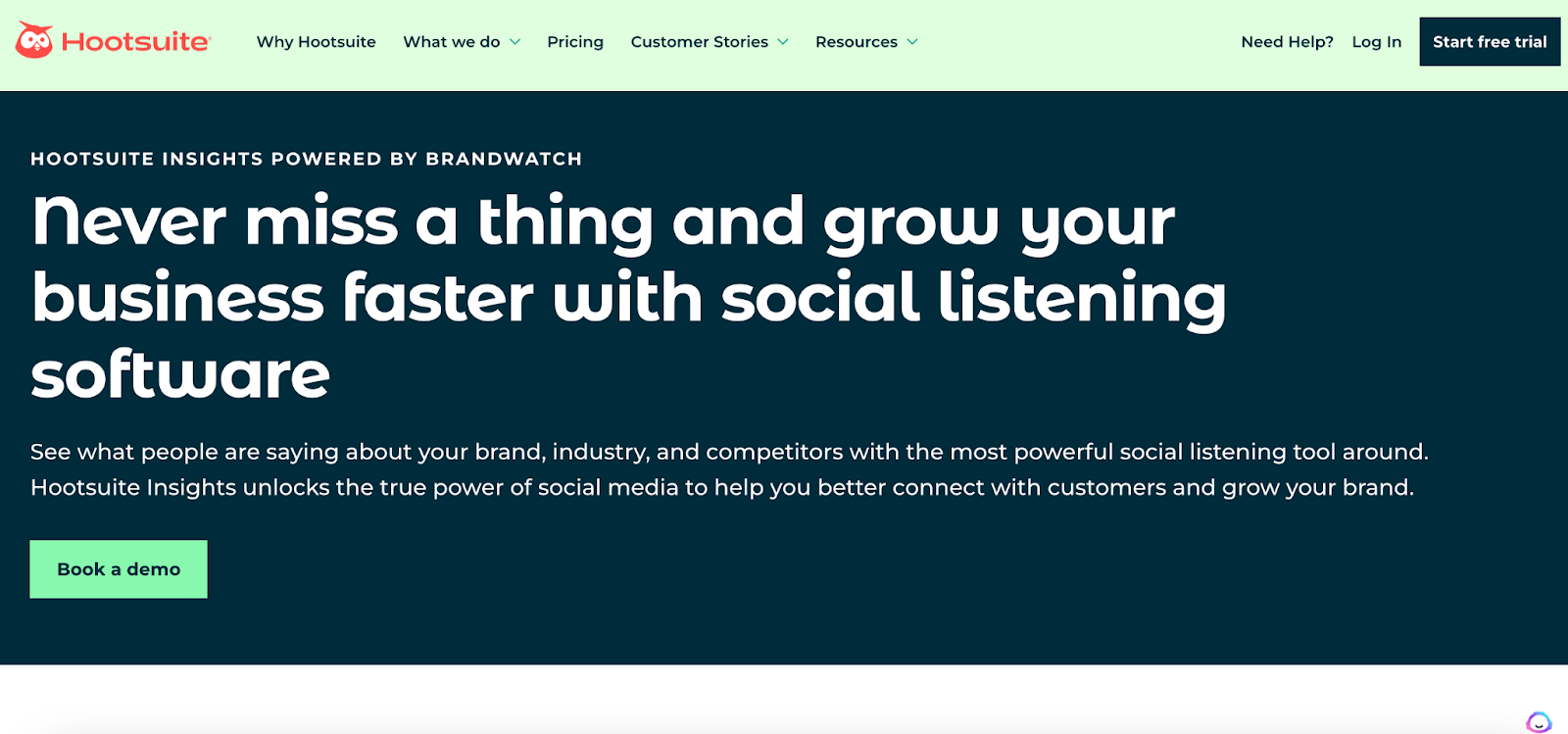 Hootsuite Insights goes beyond your standard AI-powered social media manager. This branch of the popular website unlocks the true potential of social media to help foster your audience connections and drive brand engagement.
The robust social media monitoring and analytics tool can help track your brand mentions, analyze customer sentiment, stay on top of industry trends, and gain valuable insights into your social media campaigns, enabling informed decision-making for your marketing strategies.
Adext AI
Adext AI is a cutting-edge program that uses machine learning algorithms to automate A/B testing for ad optimization and performance improvement. With Adext AI, affiliate partners can streamline their ad testing process and identify the best-performing ad variations, enabling them to drive higher click-through rates (CTR) and conversion rates.
One of the critical benefits of Adext AI is its ability to automate A/B testing, eliminating the need for you to manually test different ad variations. This frees time to create more compelling ad copy and track the performance of your ads in real-time, helping you identify areas for improvement and make data-driven decisions.
Phrasee
Phrasee is an AI-powered program that optimizes email subject lines and content for improved open rates and engagement. Phrasee's AI-generated language mimics human writing, allowing for more personalized and engaging emails that resonate with your newsletter, blog, or website subscribers.
Phrasee analyzes subscriber data, including demographics, past engagement, and email behavior, to significantly improve subscribers' open rates, click-through rates (CTR), and engagement metrics.
Persado
Persado is an AI-powered platform specializing in content generation to motivate user engagement and action. It's one of the most powerful tools for accelerated revenue growth and increased conversions.
One of the main benefits of Persado is its ability to generate language and content that profoundly resonates with customers. The platform analyzes customer data, such as demographics, interests, and past behavior, to create language and content that taps into their unique emotional triggers.
The Challenges of Implementing AI in Affiliate Marketing
While AI can potentially revolutionize affiliate marketing and the travel blogging world, you must address several challenges if you want successful implementation.
Lack of data. AI requires high-quality data to effectively learn and make accurate predictions. However, many travel bloggers and content creators may not have access to sufficient data, limiting the effectiveness of AI-powered tools.
Limited resources. Implementing AI can require significant investment in technology, infrastructure, and skilled personnel. This can be a significant barrier for new travel bloggers, content creators, and affiliate marketers who may not have the resources to invest in AI-powered tools and services.
Integration issues. Integrating AI-powered tools with existing systems and processes can be complex and time-consuming and may require specialized technical expertise. This can create additional costs, delays in implementing AI, and potential disruptions to existing marketing efforts.
Addressing these challenges is critical if you're to successfully implement AI in affiliate marketing. By overcoming these barriers, you can unlock the full potential of AI and drive higher engagement, conversions, and revenue for your business.
Overcoming AI Marketing Challenges
AI technology is here to stay, whether you're ready or not. So overcoming the challenges associated with implementing AI marketing strategies is critical to your success as a travel blogger, content creator, or affiliate marketer.
Data Quality. One key factor is ensuring the technology has access to high-quality and a large quantity of data. AI algorithms can't effectively produce accurate insights or make informed decisions without reliable data.
Investment. Investing in the right AI tools and technologies is essential to ensure you have access to the latest advancements in AI.
Collaboration. Relationships between affiliates and AI vendors can help bridge the gap between technical expertise and marketing knowledge. Utilizing proper training resources from AI developers aids in overcoming the challenges of AI implementation.
These are just a few challenges to overcome when utilizing AI technology. By doing so, you can successfully leverage AI to improve your marketing efforts and stay competitive by addressing these challenges.
Conclusion: AI in Affiliate Marketing
AI has the potential to transform how we conduct affiliate marketing by providing improved targeting, automation, personalization, and enhanced customer experiences. The upside is exponential, with AI-powered tools like chatbots, recommendation engines, sentiment analysis systems, and content creation technology helping to increase your engagement, conversions, and revenue.
While you'll face many challenges when implementing AI in affiliate marketing, such as limited resources and integration issues, you'll discover that investing in the right tools, technologies, and data quality is crucial to overcoming these obstacles. Embracing the potential of AI in affiliate marketing is critical to staying ahead in the competitive landscape and achieving marketing success.
By adopting and embracing AI technology, travel bloggers can unlock more effective affiliate marketing opportunities. Consider combining your choices in AI technology with Travelpayouts. The digital partnership platform culminates the best travel affiliate brands in one place for easy implementation, mainly when using AI in affiliate marketing strategies!
Join the Travelpayouts Partnership Platform
Access exclusive tools and the best travel affiliate programs, including flights, hotels, car rental, insurance, tours and activities, all in one place.
Join Today
395,000 partners already trust us
120 travel brands
$53M+ total paid since 2011