Some Interesting Travelpayouts' Figures From Throughout the Year
First of all, let's reflect on the outgoing year. For us, it was a year of new records, product updates to make it more convenient for partners to connect with brands, meeting you, our content creators, at conferences, and creating plenty of helpful materials for our partners. But first things first:
$44 million we've paid out since the creation of Travelpayouts
$14 million we've paid out to our partners this year. That's 45% more than last year, and a record for us!
Which Brands Have Joined Travelpayouts This Year?
We're making big moves in one of the main parts of Travelpayouts — brands. This year, we connected four partner programs: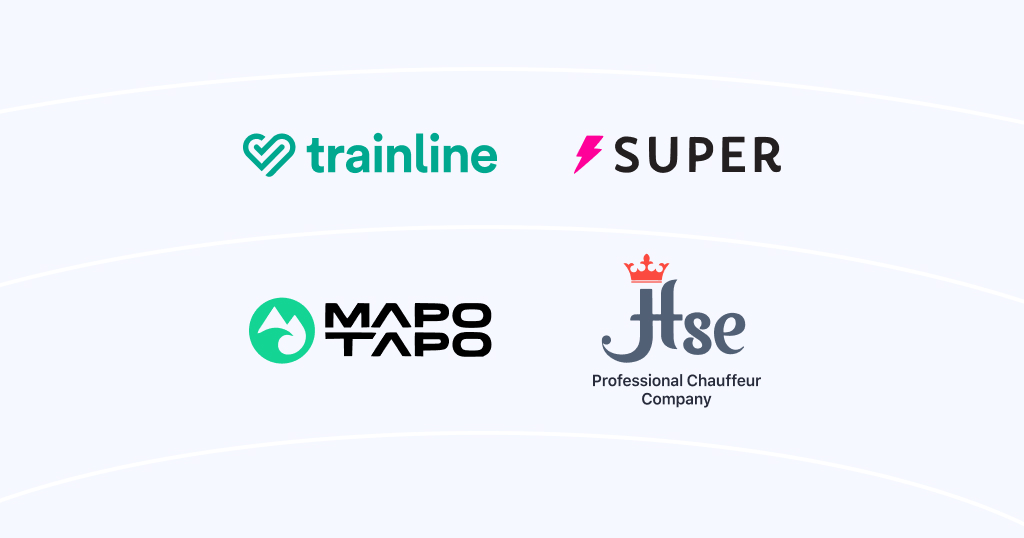 Moreover, this year, there was a unique occasion! We launched our own brand, WayAway, the first flight engine that aggregates the cheapest flight tickets. In addition, WayAway gives travelers the opportunity to save on all sorts of travel deals, including flight tickets, hotels, car rentals, tours and activities, and more, thanks to the WayAway Plus Membership Plan.
During this time, WayAway has already managed to obtain the title of "Product of the Day" on Product Hunt. We're very proud of our new product. Join the WayAway Partner Program to experience all its advantages.
$10
per sale of WayAway Plus
The WayAway Partner Program
Join Now
This year, we not only increased the number of new brands, we also improved the pre-approval process. Now, we:
specify the brand rules, which is guided by considering the application for pre-approval
warn in advance if the brand doesn't work with your type of project
show the status of applications and the reason for a rejection
7 Travel Affiliate Market Insights That Will Stay With Us Next Year
1. Demand for Flights and Air Ticket Prices Are Increasing and Will Continue to Grow
Despite the cost of flight tickets increasing, people have been traveling and want to do it even more. They haven't been able to travel at all for the past two years, during COVID-19, but are now returning to their pre-pandemic inclinations. As a result, air travel demand is growing and will continue to grow.
So, don't miss an opportunity to boost your earnings on flights. Higher prices plus increased demand equals bigger commissions. To help you dive into the flight partner programs and maximize your income with them and the WayAway Partner Program (in particular), we've created a lot of free educational materials, such as courses, webinars, and guides. Check them all:
2. Travelers Are Very Interested in Tours and Activities
According to the observations of our customer success team, the largest increase in the number of bookings by partner programs was in the Tours and Activities category. This vertical was among the first to begin recovering after the pandemic in the fall of 2020 and still holds the top position.
Travelers want to make the most out of their post-pandemic trips and are willing to spend more than usual to make that happen. As a result, 85% of travelers include some type of ticketed attraction in their itinerary, while 47% book tours.
So, adding Tours & Activities partner programs to your affiliate strategy will benefit any partner. Our experts and travel bloggers (aka Travelpayouts partners) explain how you can do it in:
3. Bot Activity Distorts the Partners' Statistics (But We Have a Solution)
If you work in affiliate marketing, you should take into account the fact that some bots visits your site and their activity is collected in the statistics of partner programs. This distorts the picture of conversions to bookings, as it's difficult to estimate how many real people are interested in your content and are clicking on your partner tools. As a result, inaccurate statistics can influence your decision about working with certain brands or tools.
We've implemented the antibot filter directly in the Travelpayouts account. It automatically excludes bot traffic from program reports. Find out all the ways to detect bot traffic and protect your project from it in our article.
4. The Referral Program Helps Partners Receive a Passive Income
With Travelpayouts, you can earn not only with partner programs, but by attracting new partners to a platform via our referral program. It's a great opportunity to receive both additional earnings and passive income.
This year, we've updated the Travelpayouts Referral Program to help you earn more! Just share your referral link with people who want to monetize their travel content. You will receive 7% of the revenue of attracted users in all partner programs for two years.
Learn all secrets from a partner with over 1,000 referrals, who earns on the Travelpayouts Referral Program, in our post, and share your first referral link.
5. The Income of Partners With Social Media Increased by 33% on Average
In 2022, the number of Travelpayouts partners earning via social media increased by 2.5 times compared to 2021. Furthermore, their income increased by 33% on average.
Using partner links (a major tool for partners who work on social networks), can be a little bit difficult. Such URLs include technical parameters, contain many characters, and appear less trustworthy.
For these partners, we've created a link shortener directly in the Travelpayouts platform. Now, you can shorten your partner URL using the Deep Link Generator on the partner program page to alleviate any worries about restrictions on the number of characters per post.
It's a good update for partners, especially those who don't hide partner links in the buttons or banners. Travelpayouts' short URLs have a high level of trust because they contain the name of the chosen travel brand and don't contain technical parameters, which has a positive effect on conversions to clicks and bookings.
6. A Bundle of Widgets and Partner Links Will Boost Your Conversions
Widgets are one of the most powerful interactive tools that enable users to perform searches, obtain information and reviews about specific products, etc. Unfortunately, there are so many myths about widgets that a lot of content creators avoid using them.
This is unfortunate, as widgets drive a lot of engagement and tend to receive a lot of clicks. Their conversion rate from clicks to bookings is 39.5%. For comparison, the conversion rate of partner links is 37.4%. So, widgets are a great addition to links. This bundle of tools will help you boost your income. Find more about the advantages of widgets in Clive Muir's post.
7. SEO, Content Creation, Niche, and Travel Business Changes Are the Major Challenges for Bloggers
This year, we were able to attend the TBEX conferences in Tri-Cities (USA, Washington), Marbella (Spain), and Phuket (Thailand). TBEX is a conference as well as a community for travel creators and industry professionals from around the world. Of course, we couldn't miss the opportunity to meet our partners and gain some insights from travel bloggers.
These conferences helped us understand the problems our content creators face at the beginning of their blogging journey, which largely turned out to be related to SEO, content creation, flexibility in the travel niche, business changes, and choosing a monetization strategy.
To help you get started and make your trip to blogging simple and enjoyable, we:
This year was very productive for us, and I'm sure for you too! Thanks for sticking with us. Together, we'll do even more cool things! We send 367,296 virtual hugs to each partner and wish you happy holidays!